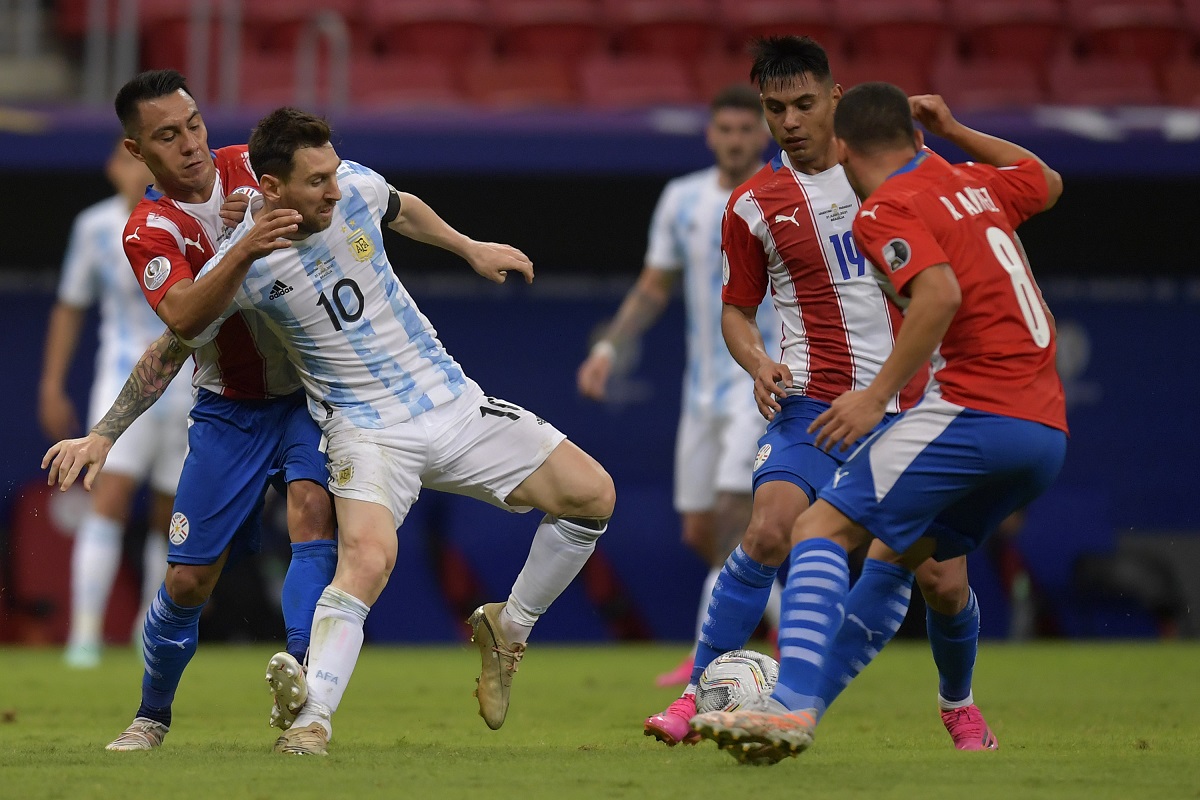 The Selection of Paraguay comes from winning his second match of the Conmebol Qualifiers, both against Venezuela, and against Argentina is ready to give the big surprise at home. They have no casualties to regret and their coach Eduardo Berizzo presented an anti plan Lionel messi, to override the '10'.
There are 11 points that the Guarani have in the table as a result of those two victories and five equalities. They are in sixth place and if they beat the Albiceleste they will flirt with being in the top five.
To maintain the good moment, the Paraguayans must play a practically perfect match. How to stop Messi? That question is recurrent for the coach who has to face the Argentine captain and Eduardo 'Toto' Berizzo also fell.
"I think the first thing to consider about Messi is that the enabler towards him has pressure. If he has the ability to pass towards him, you begin to suffer the best of Messi, which is his control, his contact with the ball, his acceleration, his dribbling. So the pressure for his passers has to be high and precise ", said the Cordovan at the press conference.
To nuance his idea, Berizzo argued that the circuits prior to the reception of Messi should be cut. Those footballers who are in charge of supplying balls are Rodrigo De Paul, Leandro Paredes and Giovani Lo Celso. Even Ángel Di María who moves through various areas of the field.
"Then, when he finds the ball, have closeness between one or two against one so that he doesn't speed up the game. He has a great imbalance, we know who he is. And it also has a great ability to pass the footballers who are free. When you imagine Messi, you don't have to imagine him alone, but rather, you have to imagine how they give him the ball and how they get away from it.. We trust that with a group zone, with a supportive footballer, we will be able to neutralize it ", added the 'Toto'.
From Paraguay, the written press reports that the four midfielders that the coach will play are: Ángel Cardozo, Jorge Morel, Richard Sánchez and Mathias Villasanti. They will be in charge of recovering and also generating danger, since Miguel Almirón and Ángel Romero will be higher up.
This game will be played on Thursday at 7:00 p.m. ET and can be seen in the United States through Fubo Sports Network.
Read also: Paraguay vs. Argentina: how to see it in the US, Paraguay vs. Argentina: how to see it in the US, schedule and possible alignments of the duel in Asunción


Source-laopinion.com