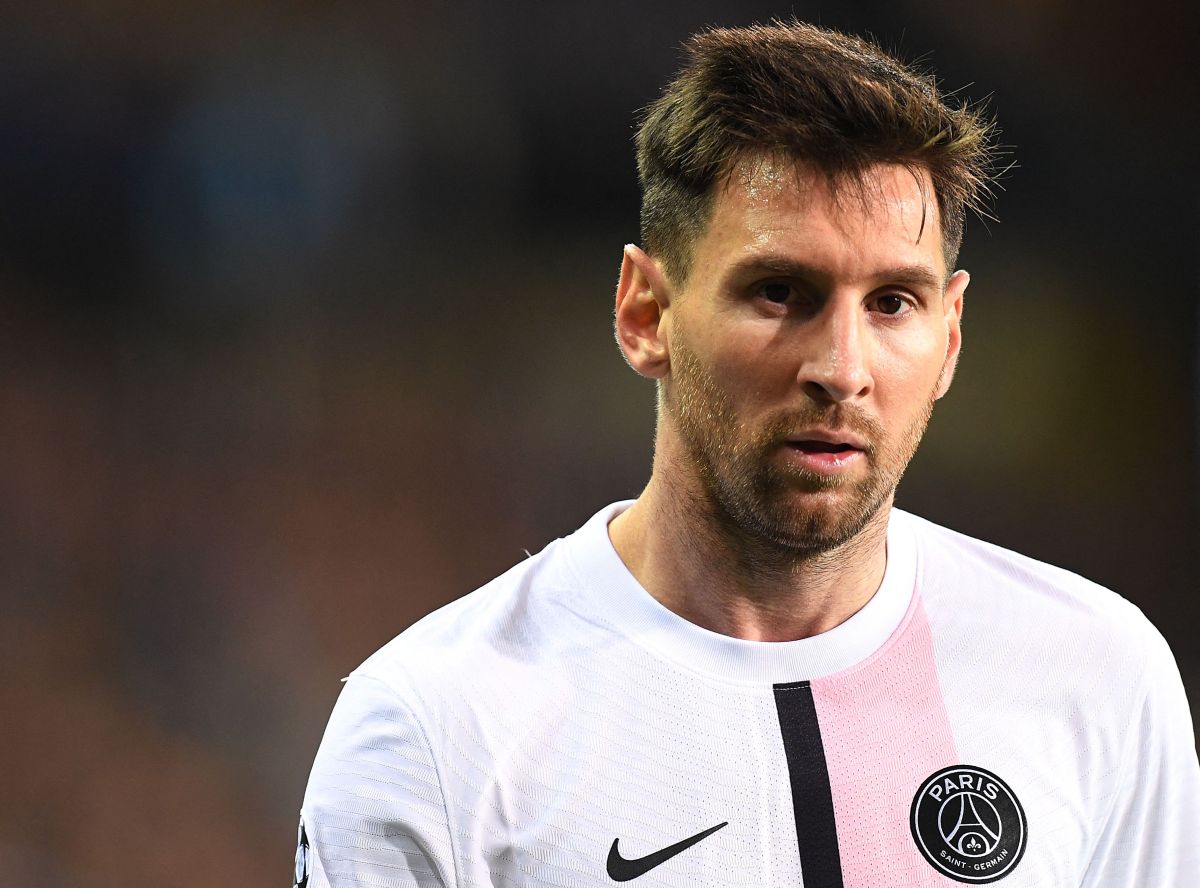 Photo: JOHN THYS / Getty Images
Explosion on social media, new sponsorships, record sale of t-shirts. Although he has yet to play two full games for his new club, Leo Messi is already a gold mine for Paris Saint-Germain (PSG).
A month after his signing for PSG, the close to 80 million euros that the club will spend this year with the Argentine (40 million euro salary, incentives and taxes) already "they are in the process of being amortized", coincide specialists in sports finance consulted by Efe.
If there is not, at the moment, a large margin for growth in ticket and television revenues, immediate amortization will proceed from three axes: unconventional social media, merchandising and sponsorships. All this without taking into account the profits that come from the Champions League (can approach 100 million euros depending on the results).
"Without risking too much, Messi's signing is practically amortized, at least it will be at the end of this season ", he assures Virgile caillet, one of France's best known sports marketing executives.
The club's visibility on social media has been the most immediate impact of the arrival of the Argentine genius. A growth that is also "Quickly monetizable"Caillet adds.
In just one month, the increase has been 20% in all social networks (Twitter, Instagram, Youtube, Facebook, TikTok). Currently, there are 134.9 million followers online.
Thanks to the arrival of Messi, PSG overtook Juventus Turin in followers on networks, and it's only behind Barcelona, ​​Real Madrid and Manchester United.
T-shirts are another of PSG's most important business vectors. The arrival of Neymar in 2017 it was a before and after. Since then, the club has marketed a million t-shirts every year. Today, with Messi, it is estimated that the sale will increase between a 30 and 40% per season.
Vincent Chaudel, another sports marketing specialist, clears up some misunderstandings about how much PSG earns for each shirt sold.
The standard price, about 140 euros per unit, "Varies depending" on whether they are sold in PSG or Nike stores, clarifies EFE Chaudel. According to market sources, of those 140 euros, only the 20% goes to the club (about 30 euros). Most of it belongs to the manufacturer and the distributor.
New sponsorships and Qatar
Chaudel adds that PSG will continue to increase its income in the part of sponsorships, except for those with a current contract.
The sports brand Nike, which dresses the club, has a contract for ten years years in exchange for about 70 or 80 million per season, while the hotel chain Accor, printed on the front of the jerseys, has a shorter agreement, until 2023, reporting to PSG about 50 million euros per year.
However, this September two new partners of the Parisian entity, considered as "unconventional", have been disclosed.
Crypto.com is a cryptocurrency platform that will provide 25 to 30 million euros for three seasonsMarket sources confirmed to Efe.
It is an innovative bet. PSG already paid Messi part of his transfer bonus in "PSG Fan Token". This virtual currency will help fans to have special discounts and have privileged access to club activities, among other advantages. The "PSG Fan Token" itself is also monetizable in the cryptocurrency market.
Also the exclusive fashion brand Dior it is another of the "unconventional partners". He will dress the PSG footballers off the pitch.
Messi's arrival may have other beneficial side effects. For the French League, of course, but also for the city of Paris and for Qatar.
"I don't see that in Paris there is a 'Messi tour' like in Barcelona. The Parque de los Príncipes (PSG stadium) has become too small (about 48,000 spectators) ", maintains Chaudel, who does not doubt that the already attractive Paris is even more so with the Argentine player.
In the case of Qatar, a small and wealthy emirate in the Persian Gulf, it is clearer.
Controlled since 2010 by a Qatari sovereign investment fund, PSG has been the best ambassador of a country that has been criticized by human rights organizations for the conditions of the workers of the works for the 2022 World Cup.
"If before 2010 you asked someone about Qatar, they probably wouldn't even know how to place it on the map", Concludes Chaudel.
You may also like:
"Real Madrid will not be PSG because it does not enter the cheating game": LaLiga president attacked Paris Saint-Germain
Ricardo La Volpe discovered the Mexican Messi: "I always compared Diego Lainez with Lionel"
Neymar Jr.'s war against the media: "I am suffering all kinds of disrespect"