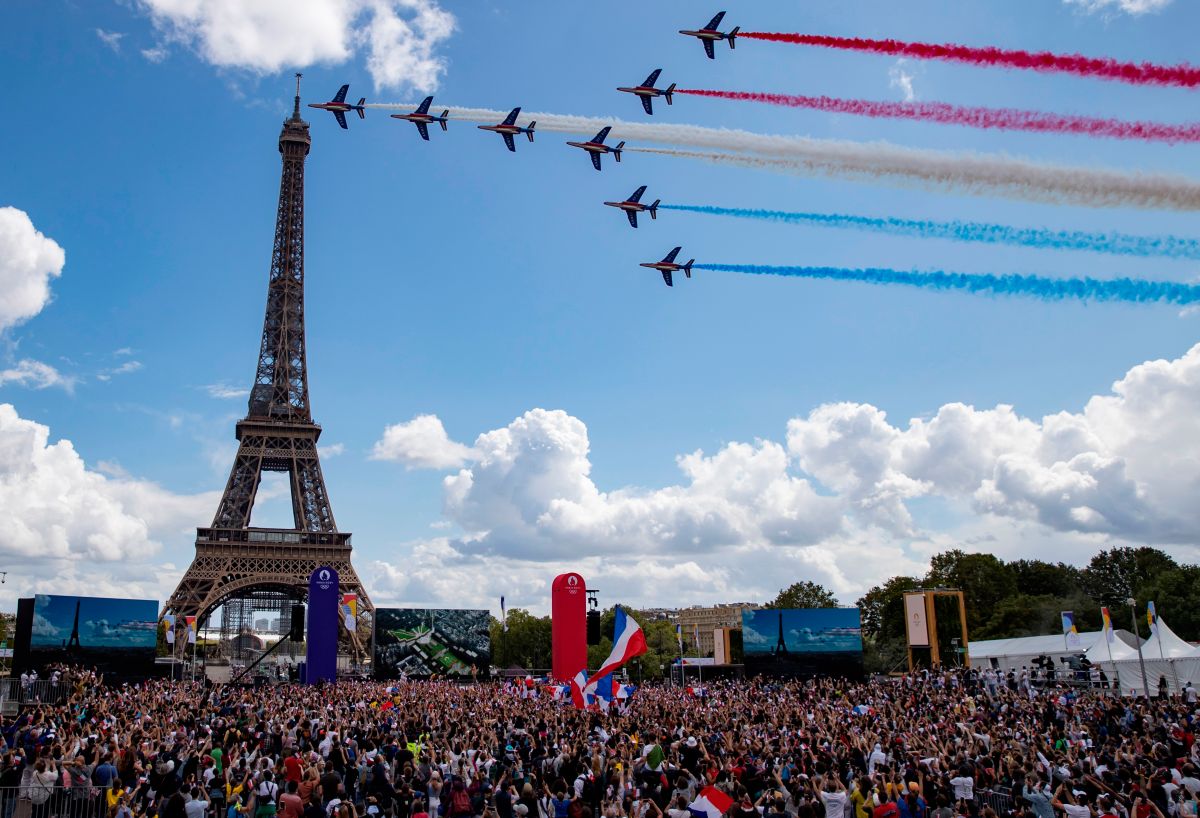 Paris took over from Tokyo on Sunday and officially welcomed this new olympic stage with a ceremony in the capital that served as an aperitif for the 2024 games.
Nous sommes prêts! 🇫🇷 # Paris2024pic.twitter.com/oZK6ri0pkp

– Emmanuel Macron (@EmmanuelMacron) August 8, 2021
The organization had planned to display a 5,000-square-meter flag atop the Eiffel Tower, but weather conditions, on a rainy and windy day, prevented the plan from being carried out.
The image that was broadcast on television corresponded to the tests that took place on June 8.
Despite everything, the famous monument hosted a parallel ceremony to the one that took place in the Japanese capital, with the live broadcast of the closing ceremony and then a show of its own that was attended by French medalists who have already returned to the country.
"France has everything to organize an exceptional Games. We want participatory Games, much more open and popular, "Tony Estanguet, president of the Paris 2024 organizing committee, had said on the France Inter station in the morning.
QUE. A. DAY.
QUELLE JOURNÉE.# Paris2024 pic.twitter.com/j0ACEOX6oI

– Paris 2024 (@ Paris2024) August 8, 2021
"There have been smiles and tears. Achievements and sometimes frustrations. That is, deep down, the beauty of sport. (…) The next appointment is already set: Paris 2024, finally! ", Said this Sunday on Twitter the president, Emmanuel macron.
A ceremony with an audience on the Trocadero esplanade, which began with a little break dance danceA discipline that will debut in 2024 at the Games, and in which a free concert by the French group Woodkid was also scheduled.
The 2024 Games will be for Paris the third in its history, after those of 1900 and 1924.
"One hundred years after the last edition, the Olympic and Paralympic Games will return home. We have been waiting for this moment for a long time and we want to celebrate that return as it should, "said Estanguet at France Inter.