Parkinson's disease is a progressive nervous system condition that affects movement and it tends to deteriorate the quality of life gradually. It affects body movement and progressively worsens over time, often beginning with a barely noticeable tremor in one of the hands, which is the most common sign. Although it also usually includes decreased movement and muscle stiffness, changes in balance, disturbances in speech and writing. A very interesting fact is that it has been verified that Parkinson's is closely related to a lack of dopamine cells in the bodyBased on this, researchers and medical experts have focused on finding new ways to increase dopamine naturally through diet.
According to information released by the CDC, it is estimated that about 1 million Americans are diagnosed with Parkinson's disease. Although physical symptoms are the main sign and considerably deteriorate people's quality of life, there are some equally worrisome side effects. Among the main ones are brain function disorders, which often increase the risk of dementia, Alzheimer's and mental confusion.
Experts emphasize that diet and lifestyle are just as important in treatment. Physical activity also plays a relevant role. Fortunately, there are some dietary recommendations that are simply essential, among the main ones is the consumption of foods rich in antioxidants They have the ability to reduce oxidative stress in the body and brain. They are also related to anti-inflammatory properties that decrease symptoms.
Based on this, we undertook the task of investigating the best foods to integrate into your daily diet. Through diet, it is possible to control symptoms and reduce the side effects of medications, it is also no secret to say that diet is the best ally of physical, mental and emotional health.
1. Recommended foods
The most recent research focuses on the importance in the consumption of proteins, flavonoids and probiotics, they are essential to improve the symptoms of Parkinson's disease. According to information released by the Michael J. Fox Foundation for Parkinson's Research, antioxidant-rich foods are so important, they have the ability to reduce "oxidative stress" which aggravates Parkinson's. Fortunately, antioxidants are found in a wide range of foods of natural origin that are easy to integrate into the daily diet: the whole family of nuts, dried fruits and seeds, with special emphasis on pistachios, cashews, peanuts, almonds and chia seeds. Too found in powerful fruits: as is the case of red fruits such as blueberries, blackberries, strawberries, pomegranate, goji berries and elderberries, grapes, mango, tangerines, oranges, kiwi. Regarding vegetables: tomatoes, peppers, aubergines and other nightshade vegetables, green leafy vegetables like spinach, kale, chard and leeks.
Interestingly, these recommendations are directly related to the pattern that promotes a plant-based diet. Therefore, experts agree that it is a great scheme to follow, which is also associated with other qualities for health and prevention of chronic conditions.

2. Broad beans
The consumption of fava beans in the diet of people with Parkinson's disease has been specifically recommended, the reason is its content in levodopa, the same ingredient in some medications used to treat Parkinson's disease. They are rich in iron, which makes this a food that fights anemia, they also provide potassium that favors the proper functioning of the nervous system. And that is why they are a magnificent ally of Parkinson's. On the other hand, beans are rich in fiber, which helps regulate intestinal transit and fight constipation problems.

3. Omega-3
Foods rich in omega-3 are one of the most faithful recommendations for a balanced and healthy diet, they are also the best ally of brain health and benefit the functioning of the digestive system. That is why they are the best ally to counteract the secondary symptoms of the disease, specifically with dementia and confusion. Bet on the consumption of: salmon, halibut, oysters, soybeans, flax seeds, beans, olive oil, avocado and nuts. These foods contain omega-3 fatty acids, which can improve cognitive function and are also powerful anti-inflammatories.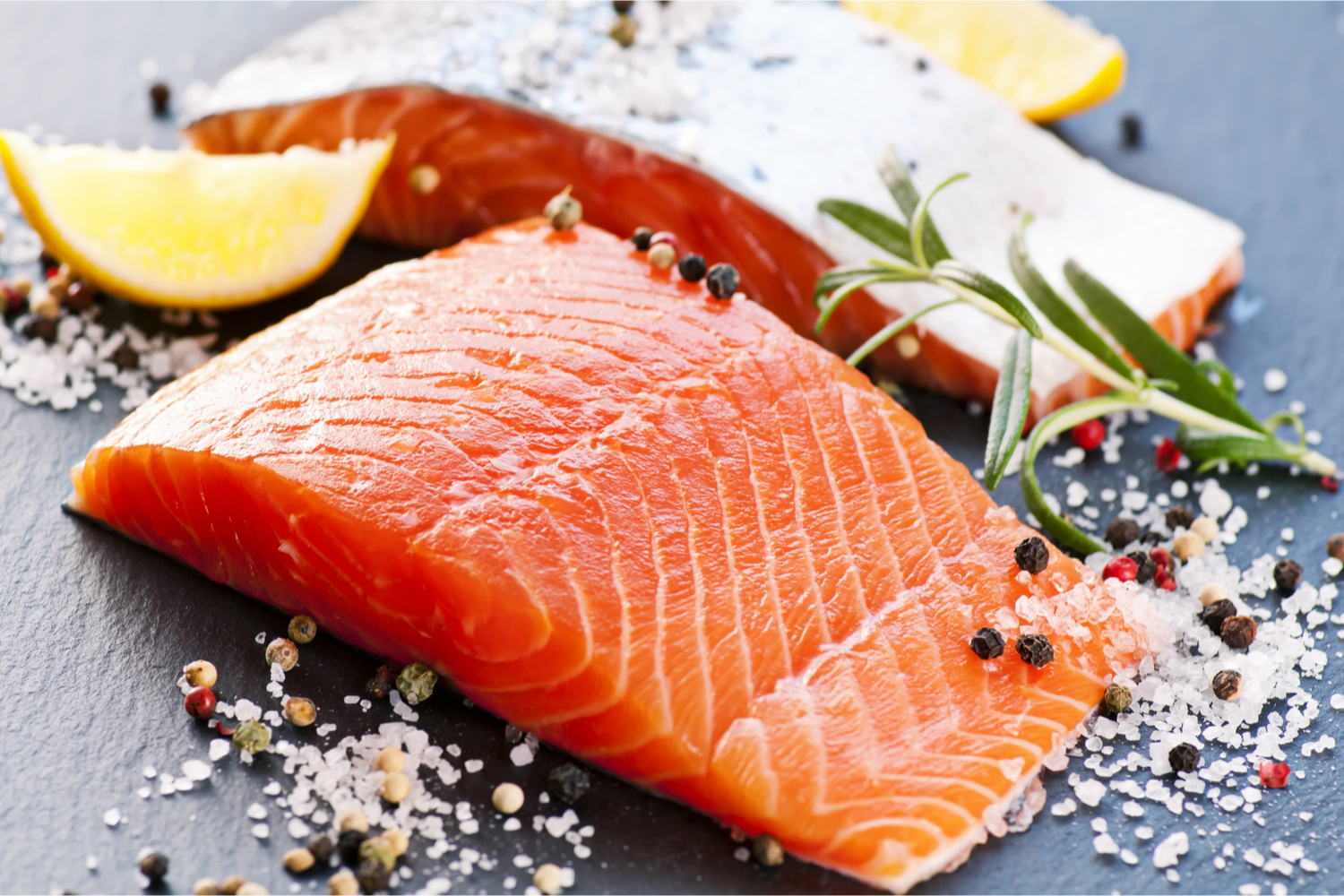 –
It may interest you: