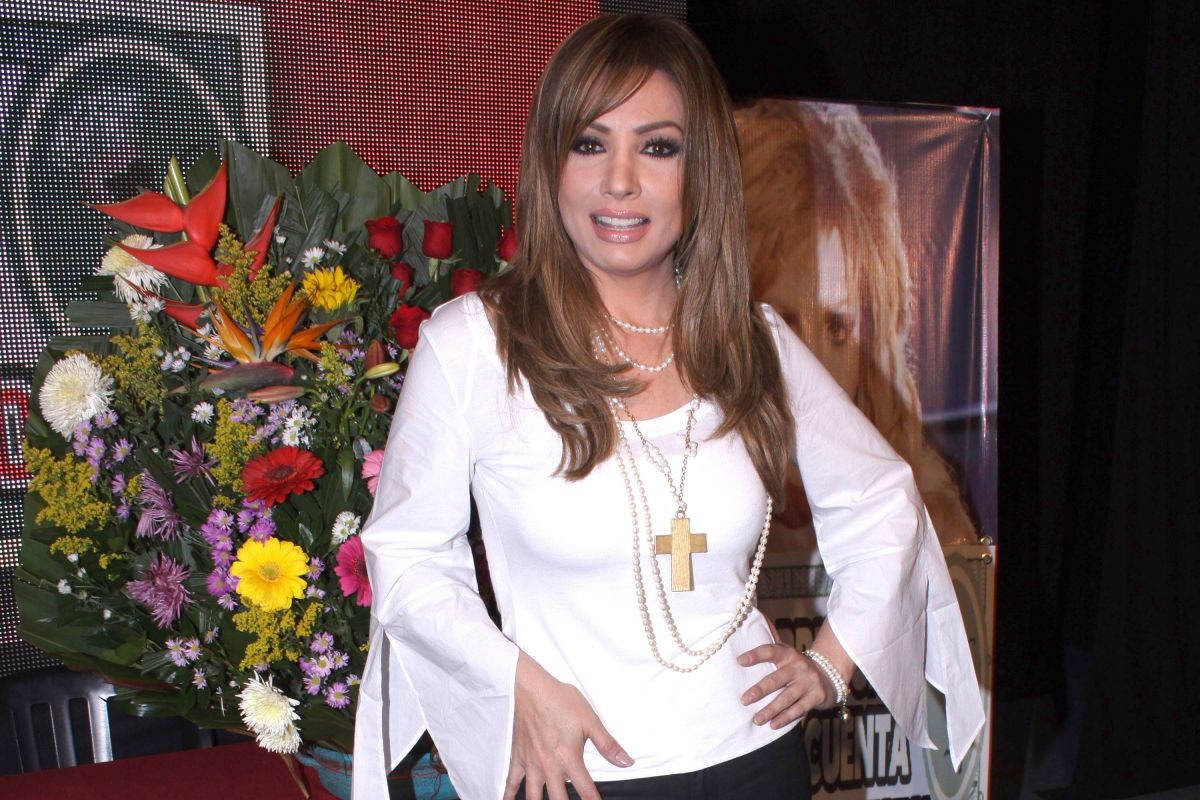 Ironic and apologizing for staying alive, Paty Christmas She reappeared after being admitted to the hospital, presumably for Covid-19.
"I didn't die, Sirs. Sorry, really, forgive me, excuse me, I have many more years left. To those who wanted me to die: it was not so.
"I love life, I am a person who tries to help, and I am a good person. Here I am, "said the 48-year-old actress and model on the program Al Extremo.
Although in the last year and a half he dedicated himself to minimizing the impact of the coronavirus on his social networks (Twitter and Instagram were closed for this reason), Navidad affirmed that all the controversy around him has been due to misrepresented information.
She was hospitalized at the beginning of the second week of August, and according to sources close to her, she tested positive for Covid-19, like other colleagues she had on Master Chef Celebrity in its national edition.
Navidad, who used to defend different conspiracy theories behind the coronavirus, has now pointed out that she is convinced of the existence of the virus.
"Never, I have never said that the coronavirus does not exist, on the contrary, I always said that it has existed all my life, like virus, bacteria, parasites. It's more, we have to live with them because the immune system is strengthened by them. I have never said that it does not exist"Said the Sinaloan.
When she was told if she entered the hospital for having been infected with coronavirus, the interpreter of soap operas such as 'Por Ella Soy Eva' and 'Zacatillo', 'Un Lugar en tu Corazón', only spoke of the diagnosis, not the cause.
"I arrived at the hospital and many things were said. I arrived due to oxygenation problems and the diagnosis was pneumonia. But, to be honest, I never felt pneumonia. Yes I felt oxygenation problems, mild, I never had a fever.
"They didn't (intubate) me. I have to say that when I arrived with normal oxygenation problems and they said: 'It is very serious, you have to intubate it,' I said: 'No, but if I grab the folder and leave. Of course you're not going to intubate me. ' Sometimes tests are not done and have to be done. If I had been intubated, I probably wouldn't be here", He manifested.
Originally from Culiacán and based in Mexico City for more than 20 years, regretted that in recent months he has been a victim of cyber attacks against himself and his family, which he said seemed intolerable to him.
At times very smiling and at others crying, Paty affirmed that she does not need social networks to be happy, since she feels that there is a high level of toxicity and hatred on the platforms that cause harm.
SO SAID IT
"I have never said not to get vaccinated, I have never said it. I said that I am not vaccinated, because it is my right to choose to be vaccinated or not to be vaccinated, as is the right of those who do get vaccinated ".
Paty Navidad, Actress and model.
Paty Navidad is back after catching and overcoming Covid-19