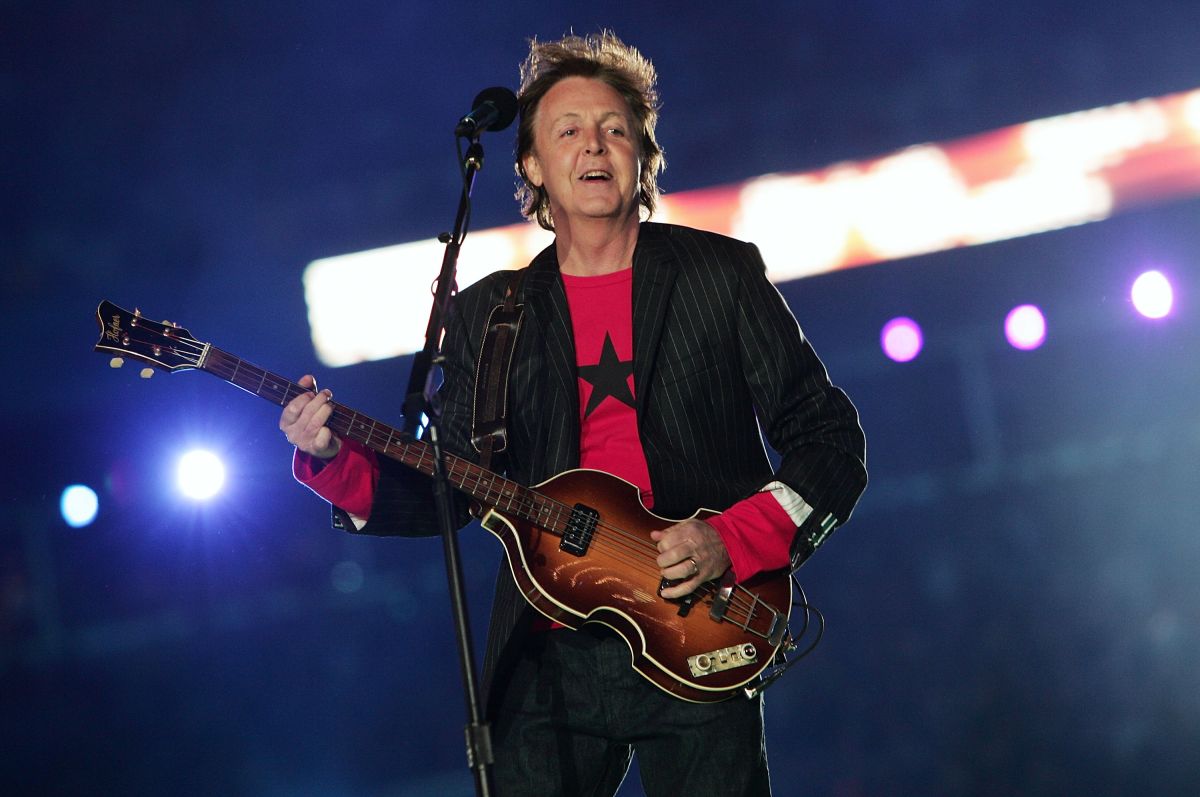 Photo: Jed Jacobsohn / Getty Images
Paul McCartney, singer and former member of the British rock band active during the 1960s'the Beatles', revealed in an interview to BBC Radio 4 program'This Cultural Life', which airs next Saturday, October 23, all the guilt McCartney suffered for allegedly breaking ties with the group in 1970. More than a decade later, Paul McCartney denied all those false accusations and revealed that John Lennon, in fact, he was the one who instigated the division of "the Beatles".
"I did not instigate the division. That was our Johnny (John Lennon), expressed Paul McCartney in a statement to the Daily Mail in what would be a preview of his next interview for the program 'This Cultural Life". Also, Paul McCartney commented the following to John Wilson, who is a journalist and host of the aforementioned program. "John Lennon walked into the room one day and said, 'I'm leaving The Beatles', to which McCartney replied: "It is quite exciting. It is like a divorce. And left us to pick up the piecesPaul McCartney added.
Subsequently, Paul MCCARTNEY He comments that all this problem that arose after John Lennon's statements became much worse when the manager of 'The Beatles' at that time, Allen Klein, forced the four members of the band not to say anything about what happened until Klein terminate trade agreements. "It was weird 'Cause we all knew it was the end of The Beatles, but we couldn't just walk awayMcCartney recounted.
Paul MCCARTNEY, who is currently 79 years old, explained that he always defended the idea in what 'The Beatles' they were still valid in the musical field, especially because after only eight years together sharing costumes with the group, I still believed that they could have created "pretty good stuff". "This was my band, this was my job, this was my life, so I wanted it to continue", Insisted the singer.
On the other hand, McCartney argued that John Lennon's decision to leave the band was to seek social justice with himself, which included the famous movement created by him and his wife Yoko Ono called "bagism", Which tried to get both of them bagging themselves in order to urge people not to judge and satirize people's prejudices and stereotypes. "SHad Lennon not resigned, the band's musical journey could have been much longer. May have been. The point was, John was making a new life with Yoko (Ono). John had always wanted to separate himself from society because, you know, he was raised by his Aunt Mimi, who was quite repressive, so he was always looking to let go."Paul McCartney told the show to the show 'This Cultural Life'about his version of the ending of' The Beatles'.
YOU MAY ALSO LIKE:


Source-eldiariony.com