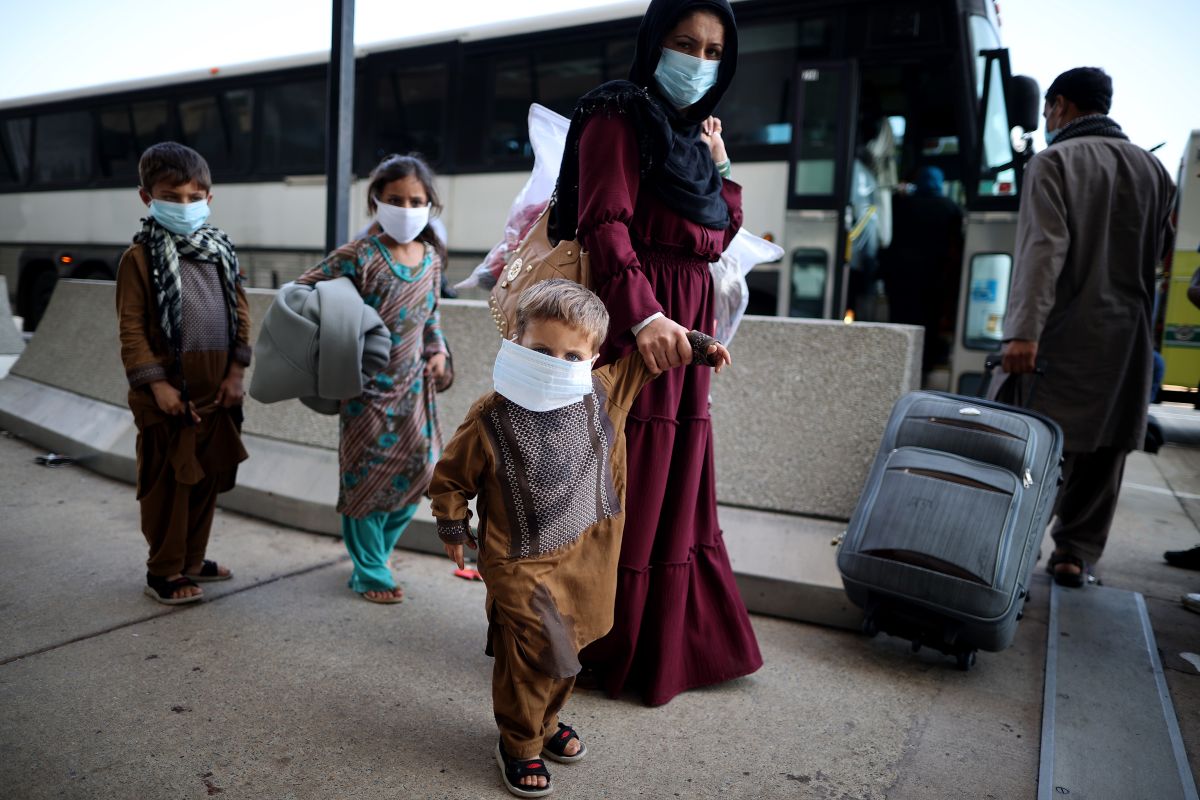 Photo: Chip Somodevilla / Getty Images
WASHINGTON – The Pentagon said on Friday that it still believes there are "credible threats" against its mission in Afghanistan, which focuses on the Kabul airport, to complete the evacuation and withdrawal of its forces by August 31.
"We still believe there are credible threats. In fact, I would say they are credible specific threats, "Defense Department spokesman John Kirby said at a Pentagon news conference.
ISIS claims suicide attack near Kabul airport
The branch of the terrorist group Islamic State (ISIS) claimed responsibility for Thursday's attack on the Kabul airport, which killed dozens of people, including 13 US soldiers.
Kirby assured that the forces of his country are prepared to face these threats, about which he did not want to give details.
On the other hand, he stressed that they are still investigating what happened this Thursday and if there was some kind of security breach by the Taliban, enemies of ISIS, in the perimeter outside the airport.
Eviction process continues
Despite the possibility of further attacks, Kirby noted that the US mission is still underway as planned and that they still want to finish it by the end of this month.
Currently, the US maintains more than 5,000 soldiers deployed on the ground, basically at the Kabul airport, according to figures released this Friday by the Pentagon.
In the last 24 hours, there were a total of 89 flights who have evacuated from the Central Asian country 12,500 people. Of these, 300 were Americans, bringing the total of US nationals evacuated to 5,100, said the Deputy Director of Logistics of the US General Staff, General Hank Taylor, at the same press conference.
In total, the number of evacuees since August 14 stands at 111,000, of which 7,000 are Afghans who have already arrived in the US and who are applicants for a special immigration visa, which Washington is granting to translators and workers who collaborated with US soldiers in Afghanistan.
Taylor estimates that 5,400 people are currently at the Kabul airport hoping to flee on one of the US military flights.
It may interest you: