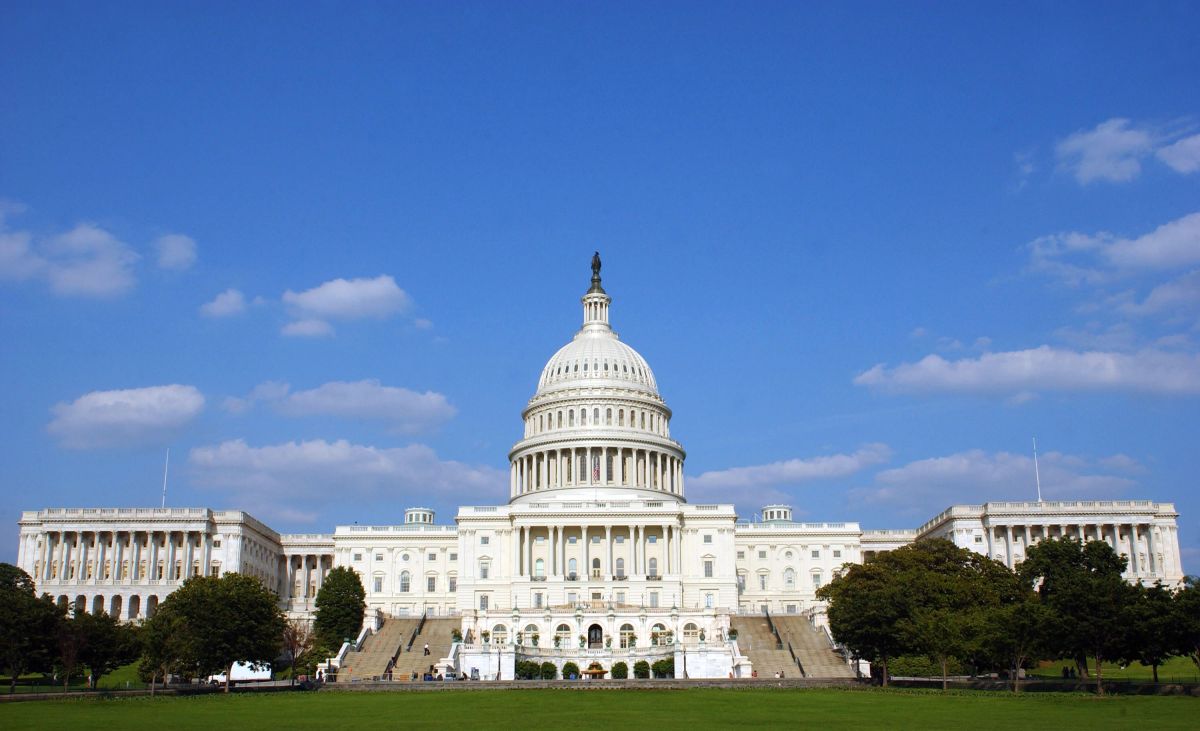 Photo: Stefan Zaklin / Getty Images
The Capitol Police arrested a man at dawn this Monday who had in his possession a bayonet and a machete inside his truck, which was parked near the headquarters of the Democratic National Committee (CND), in Washington DC
Through a statement written by the Capitol Police, an operations division officer had noticed a Dodge Dakota truck adorned with symbols of white supremacy and a swastika, which also had no license plate, but a flag of the United States. USA.
Upon noticing the suspicious presence, they agreed to arrest the subject named Donald craighead, 44, who comes from Oceanside, California, for the crimes of possession of prohibited weapons, including the bayonet and the machete that were later seized. NPR.
Tom manger, Chief of the Capitol Police, highlighted the good work of the authorities after the publication of a statement. "This is good police work plain and simple," he said, adding that they applaud "the keen observation of the officers and the teamwork that resulted in this arrest."
Regarding Craighead's intentions during his stalking at the CND, agents said the suspect had claimed he was "on patrol," while also highlighting white supremacy. It is not known at the moment if he planned to attend the next demonstrations around the Capitol or if he had any connection to the events of January 6.
For his part, Sam Cornale, executive director of the CND, He thanked the police bodies for having neutralized the potential threat.
"CND employees are real human beings who tirelessly fight for a better America, and their safety, security, and well-being are the top priorities of the committee's leadership."Cornale said in a statement.
"The apparent opinions of this suspect are despicable, and violence and white supremacy have no place in our country," he said.
Since the beginning of the month, Capitol Police has learned of threats of possible demonstrations and riots on September 18, when Republican supporters are likely to gather in support of the people arrested for the violent events that occurred on January 6 in support of Donald trump, in an event known as "Justice for J6".
An intelligence report noted that there have been talks to make these protests possible after the agent who murdered Ashli ​​babbit has made his identity public and will be acquitted of charges.
You may also like:
Six policemen will be punished for their conduct during the assault on the Capitol on January 6
Trump's political operation paid more than $ 4 million to organizers of the rally that led to violent acts on Capitol Hill
West Virginia student pleaded guilty to entering the Capitol in January