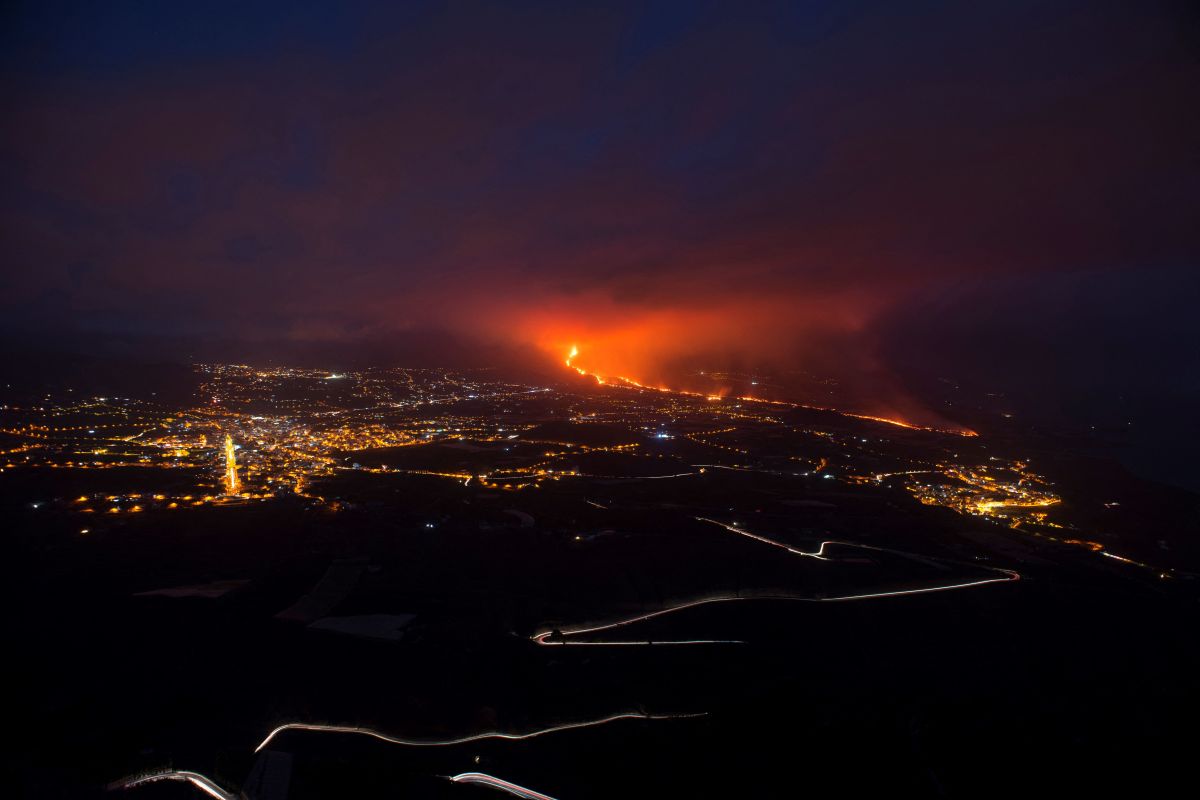 Photo: JORGE GUERRERO / Getty Images
Twenty-two days have passed since the Cumbre Vieja volcano, on La Palma, erupted, emitting tons of volcanic material into the atmosphere. Despite the fact that experts on the island indicate that the volcanic activity has remained stable, it has not stopped being active and expelling lava that even formed a delta that exceeds 30 hectares offshore.
As reported by Reuters, only on Sunday the volcano violently ejected rocks the size of three-story buildings to the surface. That same day there were several low intensity earthquakes that shook the island.
ESA's Sentinel-2 satellite captured the magnitude of the eruption on the island over the weekend, whose rivers of lava forced the inhabitants to board boats to reach their destination or to take hours of tours around the contour of La Palma.
Until now, the Cumbre Vieja has caused the evacuation of more than 5,000 people on the island.
The volcano emits 4,522 tons of sulfur dioxide a day and 1,958 tons of carbon dioxide, which according to scientists does not represent any risk for residents or visitors to the island.
La Cumbre Vieja is one of the most active volcanic complexes in the Canary Islands. Two of the last three eruptions recorded on the islands have occurred in it, the San Juan volcano, in 1949, and the Teneguía, in 1971. that caused a victim by inhalation of gases.
La Palma, like the rest of the Canary Islands, is an island of volcanic origin. With an estimated geological age of two million years, she is one of the youngest in the archipelago.
With information from EFE.
Read also:


Source-laopinion.com