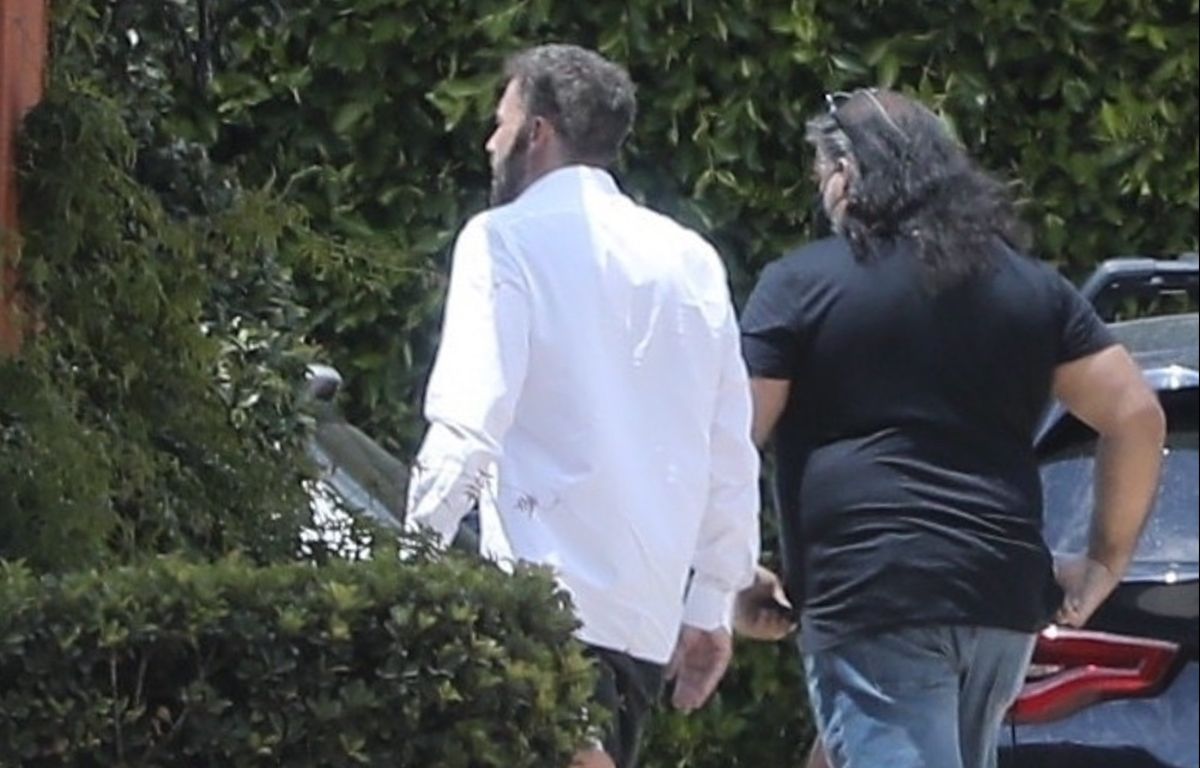 Photo: BACKGRID USA. / Grosby Group
Everything indicates that Ben affleck keep doing your part to have the best possible relationship with Jennifer Lopez and be an exemplary father to his children and those of La Diva del Bronx as well. Part of that is attending his customary talks and therapies to stay sober. Let's remember that while He was married to Jennifer Garner, Ben Affleck went through strong episodes of action to alcoholism. That is why he attended his rehab center in Malibu and continues the battle against alcoholism.
In the past Ben Affleck was in rehab for the first time in 2011 and then in 2017, where he was still Jennifer garner but also with the producer of Saturday Night Life, Lindsay Shookus. Now he goes back in but everything indicates that it was a routine visit. The actor walked alone when leaving the house of Jennifer Lopez and arriving at the rehab center a woman accompanied him inside.
In an interview last year, Ben affleck Said it took a long time for him to realize and admit that is an alcoholic. He also said that there is a long history of addictions and even suicides in his family. In fact, he also claimed that he was always a social drinker, but that when his marriage began to fall apart, he took more and that ended in part ending his relationship with the mother of his children, Jennifer garner.
At some point he said that he drank more, played games, had sex and went out more to mitigate the pain of many things and that in the end it ended up making everything worse and made him fall into a hole and a vicious circle that he could not break. He also admitted at one point that when he saw some pictures of Jennifer Garner taking him to rehab, he felt very bad. They did not want their children to see those photos. At some point they both had to talk to them honestly.
An important part for Ben affleck is that his family has been through the same thing, he said that his father was not sober until he was 19 years old and that this inheritance is difficult to overcome. Besides his older brother also suffered from alcoholism. His grandmother committed suicide. Another aunt she was an alcoholic too and another addicted to heroin.
But Ben Affleck has gained strength and has been regularly attending the rehab center in Malibu, where they have been able to provide the necessary tools to get ahead and overcome little by little the fight and battle against alcohol.
Despite her beautiful and recent return with Jennifer Lopez, Ben Affleck continues without leaving therapy and takes very seriously everything related to his rehabilitation. A great example of struggle for all.