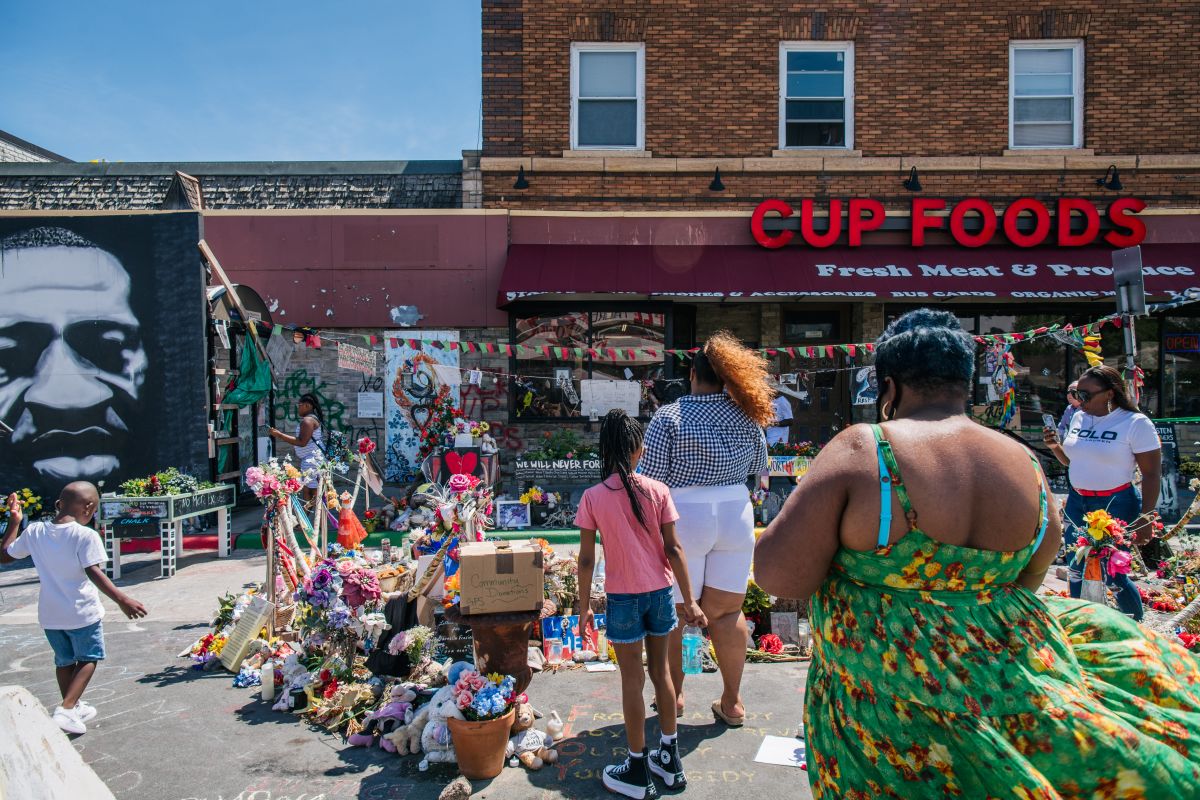 Photo: Brandon Bell / Getty Images
The four officers charged by a grand jury in Minneapolis with violating George Floyd's civil rights amid the arrest that led to his death pleaded not guilty Tuesday to the federal charges against him.
A federal grand jury indicted Derek Chauvin, Thomas Lane, J. Kueng and Tou Thao last May for allegedly deprive Floyd of his rights when he was subjected to the ground on May 25, 2020.
In the images of the incident that were popularized on social networks, Floyd, 46, is seen in handcuffs, with his head down, while Chauvin subdues him with his knee to the neck while the rest of the officers collaborate. Floyd alerted several times that he could not breathe.
Chauvin is serving a 22-year prison sentence following the verdict in the criminal murder case against him. The other ex-agents, Thomas Lane, J. Kueng and Tou Thao, They await the completion of the processes at the state level.
This Tuesday, the four appeared via teleconference to a hearing in the federal case.
Chauvin followed the procedure from a room in the maximum security jail in Oak Park Heights, Minnesota, where he has been since before the trial against him began.
Parties discuss 40 motions in hearing; one to separate the judgments
The parties in the case also discussed their arguments yesterday in approximately 40 motions before the start of the trial.
Specifically, Kueng and Tou Thao They asked that their trials be held separately from Chauvin's. The defense of the defendants, according to the NPR report, alleges that they would be unfairly prejudiced if a single trial is carried out for all those involved. Lane asked to join that request which was rejected by the Prosecutor's Office.
Tom Plunkett, Kueng's attorney, argued that the jury could confuse the evidence against Chauvin and affect the chances of a fair trial against his client.
For the agents' attorneys, Chauvin's level of responsibility in Floyd's murder is not comparable to the action of the rest of the defendants.
The federal magistrate Tony Leung will have to make a decision after hearing the oral arguments of the parties.
The federal complaint alleges that Chauvin violated Floyd's right to be released from an unreasonable seizure and unreasonable use of force by a police officer. Thao and Kueng face charges of depriving victim of right to release from confiscation by not intervening to stop Chauvin while he placed his knee on the neck of the suspect. The four officers are charged with depriving Floyd of his rights by failing to provide him with medical care.
In the state forum, the trial against Chauvin was conducted independent of that of the other three policemen.
It may interest you:
New photos of Derek Chauvin released after 22-in-prison sentence for George Floyd's murder