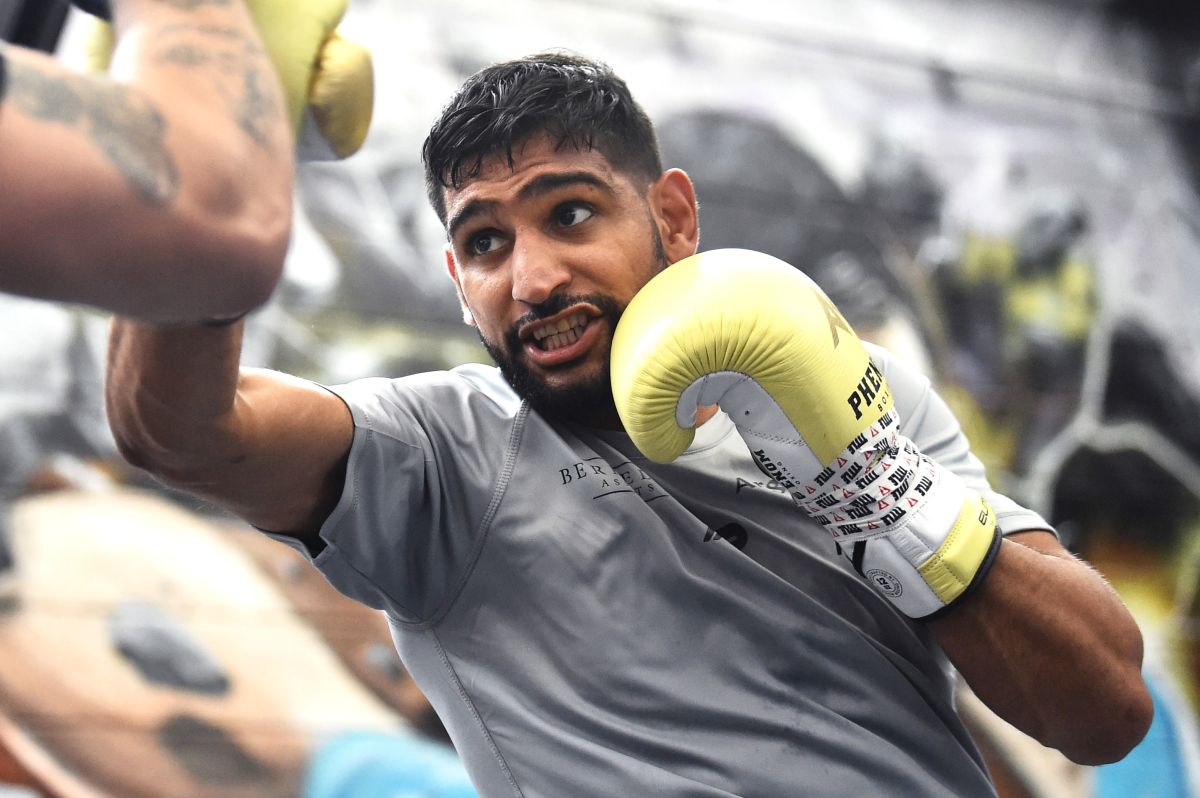 Photo: Nathan Stirk / Getty Images
Amir Khan, the British professional boxer who was taken off an American Airlines flight in the United States, has said that, in his view, his removal was due to racial motives.
Khan, who has Pakistani parents, said they were lowered because of their looks, as the event occurred a week after the 20th anniversary of the 9/11 terrorist attacks.
The 34-year-old man and his colleague were heading to a training camp in Colorado on September 18 when they were taken off Flight 700 to Dallas-Fort Worth at New Jersey's Newark Liberty International Airport, The Guardian reported.
For its part, American Airlines has said that Khan and his colleague were asked to disembark because repeatedly refused to comply with employee requests to store luggage, put phones in airplane mode, and comply with the use of face masks.
But Khan has insisted that none of this is true, admitting only that he was asked to turn off his phone once, which he did immediately.
It should be noted that this is not the first time that American Airlines has dropped passengers just for not wearing masks or for another violation. It should be remembered that in the middle of this month, a mother and her son were also taken down because the child, who suffered from asthma, removed his mask.
When Khan was asked on Sky News if he felt his removal was racially motivated, the boxer said: "Definitely, definitely. I will defend that. It was 9/11 a week before that, and then having two Asian guys sitting up front… I hope I'm wrong. But he had done nothing wrong. They kicked me out of a plane for no reason and it was embarrassing for us. "
Khan said he and his friend were sitting in seats 1A and 1B with their friend on the plane and shortly after taking their seats he was asked to end a phone call, which, according to him, he did. The boxer said his colleague was later asked to put the mask over his nose because it had slipped when he was taking a sip of water.
The plane began to taxi when it stopped again and the two passengers were approached by three police officers and a member of the cabin crew asked Khan and his colleague to leave.
Khan said the officers who took him off the flight later recognized him and requested photos with the former world boxing champion.
-You may also like:
Hispanic American Airlines flight attendant averted terrorist plane attack 20 years ago shortly after the Twin Towers bombing
VIDEO: The disturbing account of Vaughn Allex, the employee who allowed the entry of hijackers to Flight 77 on 9/11
This is how the minutes were lived during the 9/11 terrorist attacks


Source-eldiariony.com