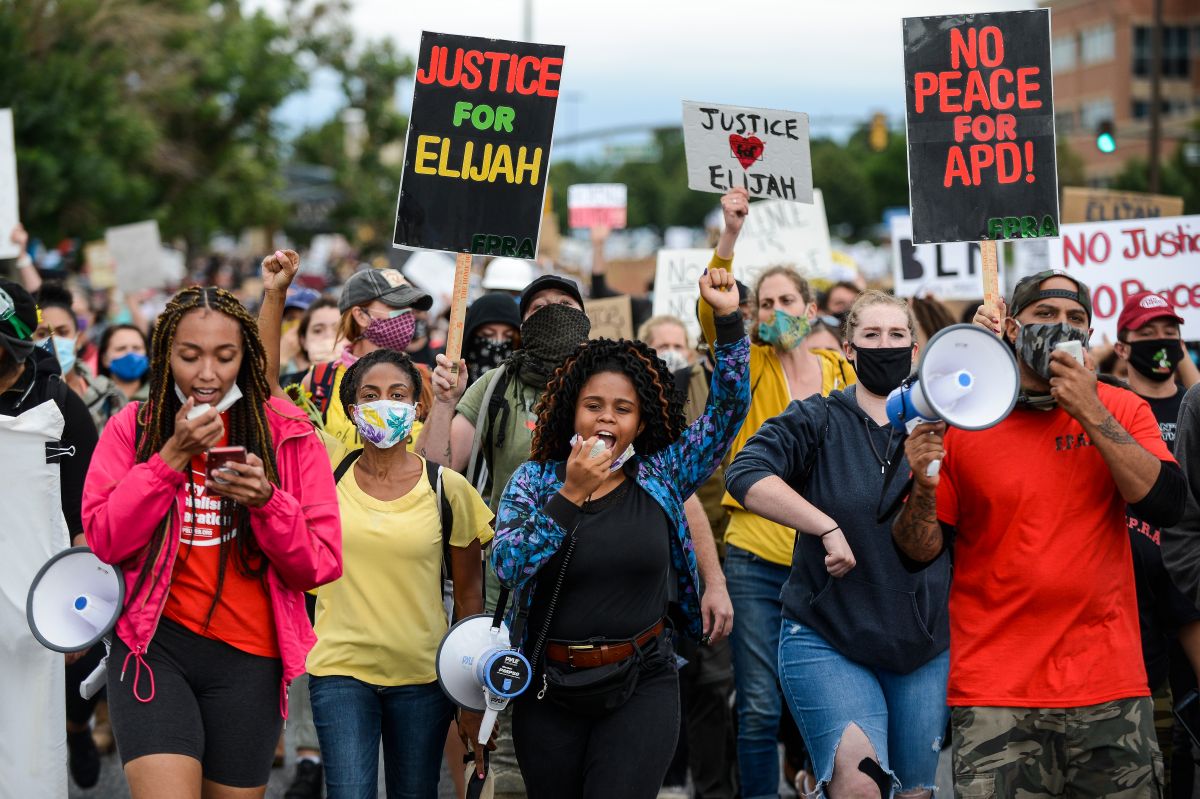 Photo: File / Michael Ciaglo / Getty Images
DENVER, Colorado – The Colorado State Attorney Phil Weiser on Wednesday accused the Aurora Police Department, the third most populous city in this state, of maintain a work pattern based on "racial prejudice", as well as "repeated, illegal and unconstitutional excessive use of force".
Aurora, a suburb east of Denver, has about 390,000 residents, with 44% white, almost 30% Hispanic and 17% African American.
However, according to the report presented by Weiser, the Aurora Police Department (APD) intentionally does not represent this ethnic diversity and at the same time arrests, detains, interrogates or fines Latinos and African Americans with a significantly higher frequency than whites. .
The APD investigations began two years ago, after the death of Elijah McClain, a 23-year-old young man who, upon returning home after buying an ice cream, died after a "violent encounter" with APD uniforms.
The document highlights the disparity between the percentage of Hispanics in the Aurora population (28%) and in APD (10%), indicating that the decision not to hire Latinos or African Americans violates applicable federal laws against racial discrimination in the workplace.
For example, from 2018 to 2021, 1,073 Latino candidates with the necessary requirements to be a police officer applied to APD, but only 32 were accepted. And only 5 of the 454 African-American candidates were accepted. For comparison, APD interviewed more than 2,800 white candidates and hired 119 of them.
At APD, hiring decisions are made behind closed doors, with no public documents explaining this process. That's why, Weiser says, 80% of APD uniforms are white, compared to 44% white among the Aurora population.
Beyond the demographic disparity, the racism it is evidenced "in police interactions with people of color," says the prosecutor's report. For example, over the past three years, 31% of Latinos and 65% of African Americans in Aurora were detained, questioned, or fined by APD.
In other words, APD "interacts one and a half times more frequently with people of color than with whites, a number much higher than could be anticipated based on relative population."
For all this, Weiser urged APD to "voluntarily" initiate a "significant reform", that will be agreed with the local legislature and with other interested parties and that, if not complied with, would force the intervention of federal authorities.