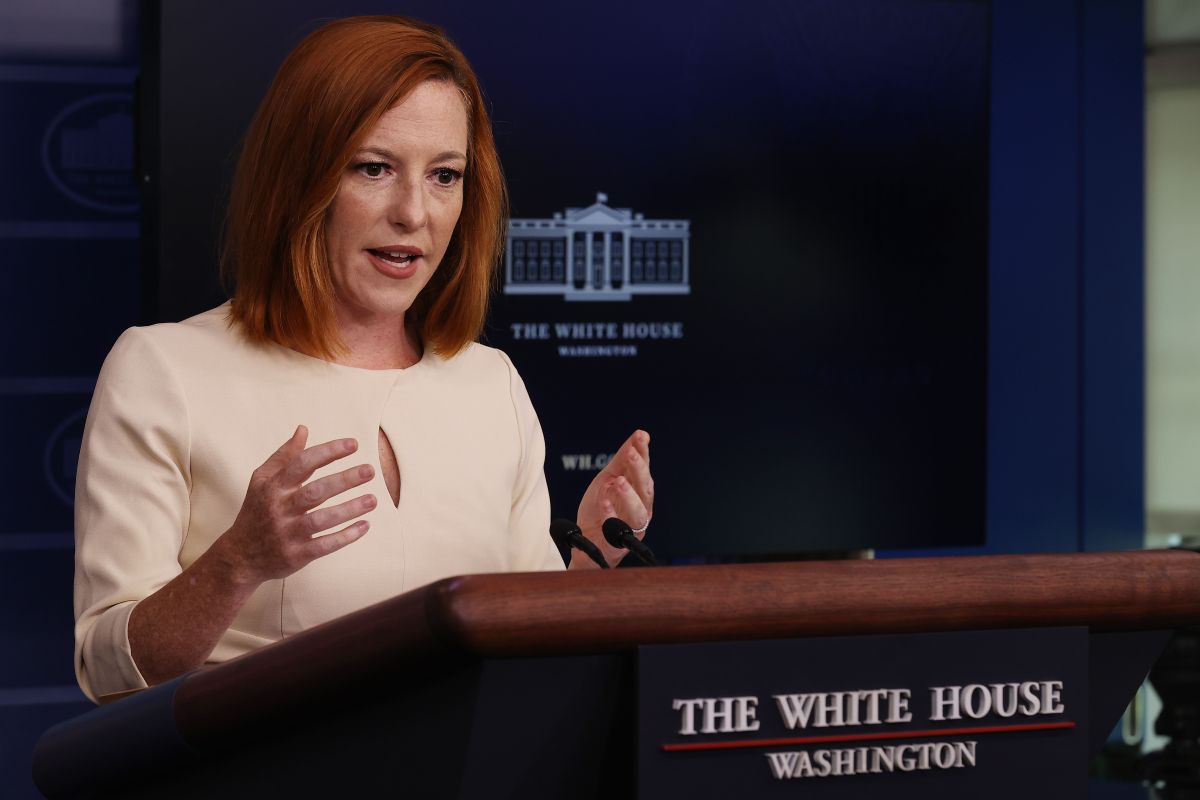 Photo: Chip Somodevilla / Getty Images
The White House press secretary, Jen psaki, reported this Monday that Joe Biden will organize a virtual meeting with progressive members of the Chamber in order to negotiate a lower price on the budget reconciliation bill, which is 3.5 trillion dollars.
The president will hold a meeting with members of the Congressional Progressive Caucus to clarify the way forward, which includes the recognition that "This package will be smaller than originally proposed", Psaki reported during the daily press conference.
He added that the president seeks to hear from them the priorities they consider, as well as its final results for the performance of a constructive role with the dynamics of progress.
The Secretary The press also indicated that Biden will hold another virtual meeting with moderate Democrats this weekend., since the Chamber is out of session, he reviewed Fox News.
Both Democrats and progressives want the reconciliation bill to move in conjunction with the bipartisan infrastructure bill, which is from $ 1 trillion and that has already been approved by the Senate.
The House vote on the reconciliation bill was delayed last week after progressives pledged their vote against the smaller bill if the reconciliation bill does not pass the Senate.
These internal struggles between Democrats could have the consequence that this party cannot comply with laws of importance that are part of the agenda of the Biden administration.
Given this, the senators Joe manchin, from West Virginia and Senator Krysten Sinemaof Arizona, who are moderates, vowed that they will try to block the reconciliation bill if the price of the project is not lowered.
For its part, Pramila Jayapal, president of the Congressional Progressive Caucus, had indicated on Sunday that the reconciliation bill "It has never had to do with price"; however, at its discretion, a price higher than the $ 1.5 billion suggested by Joe Machin may not be possible.
"That is too small to include our priorities. So it's going to be between $ 1.5 and $ 3.5 billion "Jayapal declared to CNN.
He stated that at the moment he did not have a "counteroffer", but he made it clear that it was the trade of negotiation, although he stated a compromise could include financing all the social programs that progressives want, like the child tax credit and paid family leave, but for a shorter time.
You may also like:
Democratic struggle causes Biden to address Congress to try to unite his party and defend his agenda
Democrats admit Biden's social plan will be less than $ 3.5 trillion
What Biden's $ 3.5 Trillion Economic Package Stops in Congress


Source-eldiariony.com