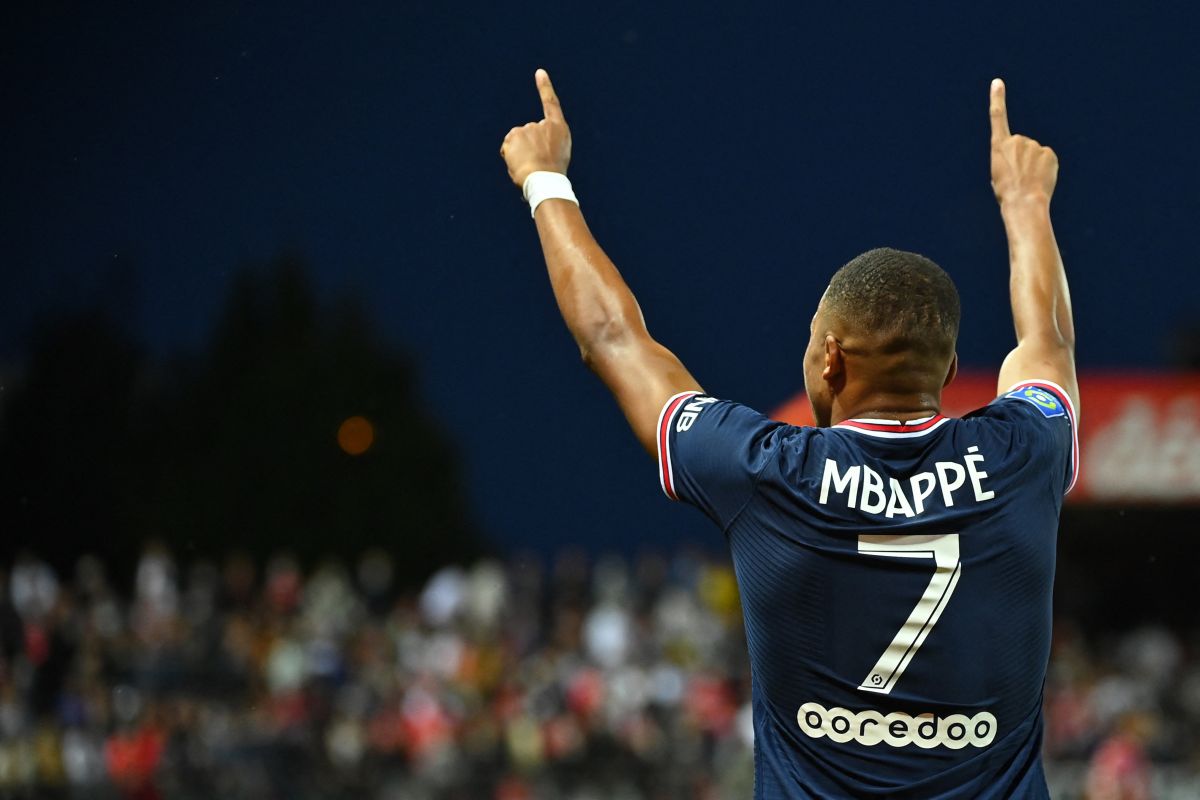 Photo: Loic Venance / AFP / Getty Images
The pace of the final week of the transfer window is hectic and he doesn't wait for anyone. Hours before we were amazed with the report of the Qatari sheikh who reported that Real Madrid was ready to bid for Kylian Mbappé. And this Tuesday happened: meringues put $ 187 million on the table… And PSG said no, at least for now.
Fabrizio Romano, authorized voice to talk about the transfer market, was clear: "Real Madrid offered $ 187 million dollars. There is no green light from PSG for now". However, this does not mean that trading cannot take place in the next few hours and / or days. It is more than confirmed that the young Frenchman wants to go to Spain to fulfill his dream as a child.
Mbappé has rejected multiple offers made by PSG to renew his contract, which expires in the summer of 2022.
Kylian Mbappé wants to join Real Madrid. This summer or next summer as a free agent, he wants to make his childhood dream come true. That's why he's turning down PSG new contract bids. ⚪️ #Mbappé

NO English clubs in the race. Real offered € 160m. NO green light from PSG as of now. pic.twitter.com/TS82SsTOl8

– Fabrizio Romano (@FabrizioRomano) August 24, 2021
L'Equipe pointed out that PSG was surprised by the offer from Real Madrid, in relation to the amount of money offered despite being the first attempt. Therefore, some in the club believe that the Madrid team would be willing to break the transfer record for him. This amount would have to exceed $ 260 million.
What PSG rejects today, it could accept tomorrow. It is likely that Real Madrid will present a new offer in the next few hours with the intention of definitively securing the player chosen to lead the club's project in the coming years.
Everything seems to be a matter of time.
🚨🚨 | PSG were SHOCKED by how high Real Madrid's first bid for Kylian Mbappé was. Some people in PSG even believe that Real Madrid would be willing to break the € 222M transfer record for him. @lequipe #rmalive

– Madrid Zone (@theMadridZone) August 24, 2021