There is only one day left, this coming September 19 begins a new era for 'Despierta América', a new bet for Univision and a new challenge for the career of Raul Gonzalez, who next to Marie Antoinette Collins, Jackie Guerrido and Carolina Rosario in the news, will have the responsibility and privilege of driving 'Wake up America on Sundays'.
Without abandoning the classic show from Monday to Friday, Raúl is happy about this new opportunity that life gives him, especially because he confesses that, a few years ago, felt his career was over. We interviewed him before debut, and He tells us what his priority will be in the show: "We are going to exalt and unite the Hispanic family on Sundays".
-The 'happiest little house on Hispanic television' opens on Sunday
Raúl González: It will be the opportunity to open the house again, in this case from 8 a.m. to 10 a.m. on Sundays, with the intention that people continue to entertain, continue to inform themselves, with an edition a little different from what the program is during the week.
-What is really ´Despierta América en Domingo´?
Raúl González: Is a combination of uplifting the Hispanic community, giving a positive face to the Hispanic community, uniting the Hispanic family, informing the Hispanic community, why is there a point that is different from the week. For example, Monday through Friday the house is a run and run. On Sundays, in general, the dynamic is different, the rhythm is different. You're waking up but you don't have to run away you can see us in pajamas, from the comfort of bed, your husband, your wife, prepared breakfast, everyone calm, the rhythm of Sunday is calm. It does not mean that it will be a slow, boring program, no, it has the same essence of wake up America, but I don't need to tell you all the news in a first segment, we are going to have the possibility of going through a roller coaster of themes.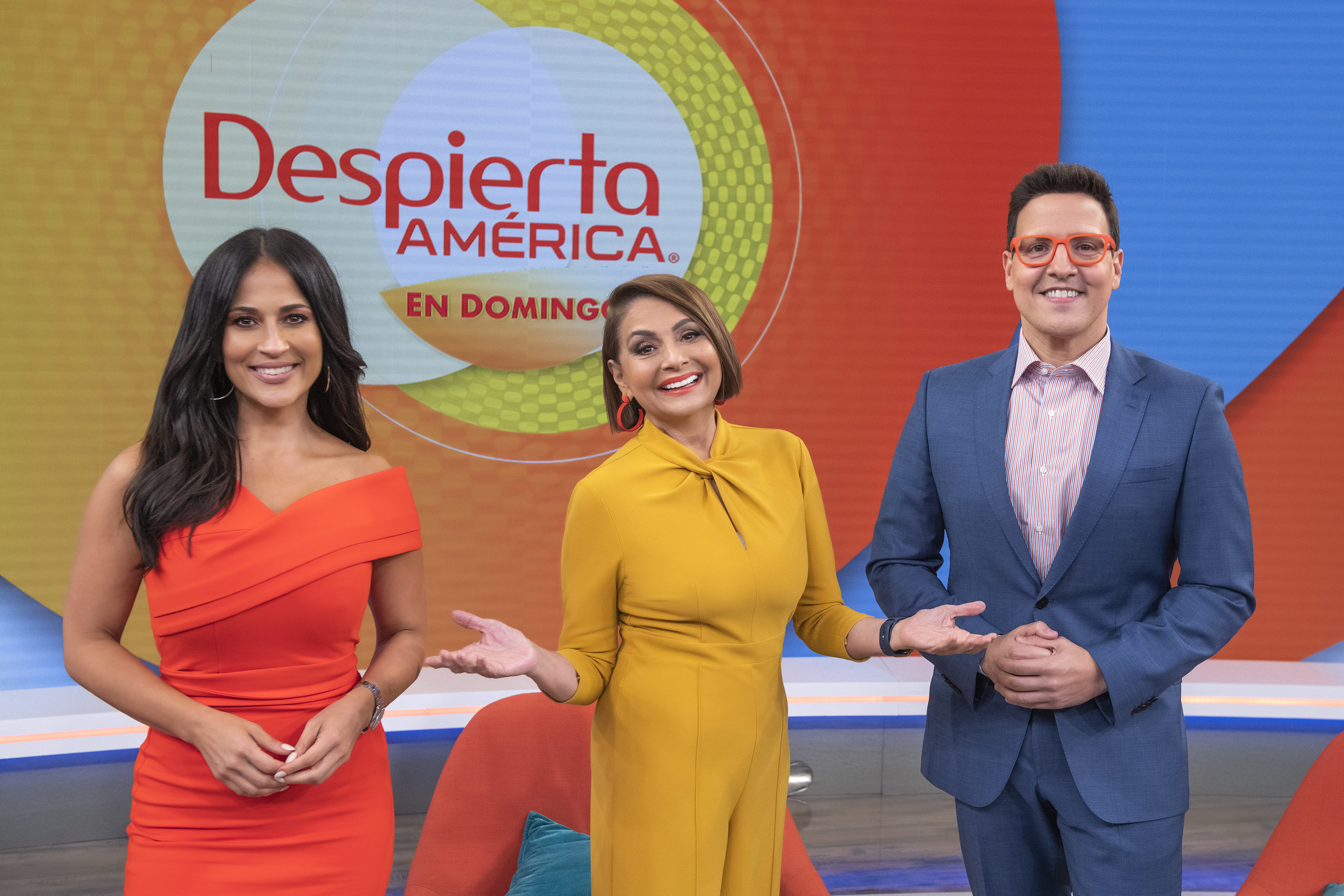 I am accompanied by 3 extraordinary women; For me, Marie Antoinette Collins is a woman who, with her careerTell the stories on television in a way that 10 minutes pass and you say: "Did the time pass?"; Jackie Guerrido, is a woman who everyone knows her story, her strength I think is precisely in her developmentIn his growth as a person, as a professional, he has been an open book in his career; Carolina Rosario, is a girl who started in the local (Miami) in 23, has been growing, it has been evolving; and this gentleman is on this side, I am there with all those ladies and very happy for that opportunity that was given to me, which has just been given to me.
–The executive producer of the show, Luzma Doria, told us that now you can fulfill a pending dream, which one?
Raúl González: Each of us has something that identifies him, in my case, by conviction, I've always been a guy that I love to talk about dreams, that I love to empower, that I love to want to undress, to sensitize people, with stories of real characters or perhaps anonymous heroes, of situations that may remain out of the public eye … I am going to sit down to talk with many people who may be known, but others who are notOthers who have the need and also have the right to receive their first applause. That have marked an important point in the community, human stories, family stories, which is what I have always liked to do, which is what I like about ´Despierta América´ of the week, that I can go from comedy to seriousness.
-When we gave the news of 'Wake up America on Sunday' many wondered, do we lose Raúl from Monday to Friday?
Raúl González: I believe that the most important thing in all this is to understand that it is a new project, that it is a new challenge that the company is assuming, it is not doing it like crazy, on the contrary, it has been identified that there is an audience there, that our people say they want to be informed and entertained on the weekend … At the first moment when I was told, which was told to me, I was like: "why me?".
The first question I asked: "But are they going to take me out of the week?, I don't want to leave the week, I want to be on TV during the week "… The executive producer told me:" No Raúl, we are going to go little by little, and we are going to see how everything develops, but you definitely follow during the week"… I imagine that, at some point, I will have to travel to do an interview within the stories that I have proposed, and perhaps then I will miss one day a week, two days … We have not arrived at something in particular, but that I continue during the week, I continue and that also makes me very happy.
-Your career has always been marked by challenges, in this case you are going to be leading the son of a success, it is not easy in a time where people do not turn on the TV, because there is no TV. How are you going to conquer them?
Raúl González: With what we are, with what we have, with what we bring. The seal is family and I think this is the important thing, We are going to give you the tools to start your Sunday, therefore, your week, empoweredTherefore, we are going to help you plan your week, and we are going to give you advice so that you can get ahead, we are going to accompany you. In the end it is a question of opportunity, in the end one does not make television specifically for one, you cannot make the television that you want to do, you segment your programming, according to your audience, according to the needs of the people, and I think we have identified somehow what people want to see on Sunday morning.
But I am also clear that it is to do a new project, We will see how people react at the beginning and on the way the charges will be straightened. ´Despierta América´, when it started 25 years ago, of course it was not television today, nor was it the format of television today, nor were there social networks or anything, but It has been maintained for 25 years because it has somehow managed to reinvent itself, renew itself, maintain what is the essence of the show… I think, for what we have worked, what the team has worked and the company has worked and our executive producer has worked, I think it can be a real alternative for our people on Sundays.
-How do you experience the privilege that on Sunday your audience lets you enter their house and introduce you to their family?
Raúl González: It is a privilege, and at the same time it is a responsibility, but I believe that in the end, the concept of what television is as a means of communication, unite, that people can have that television on, while they are having breakfast, listening to information they need, listening to how they can get out of their problems … In fact, we want to focus on a program that is extremely positive. Has its block of news and current affairsThat's why we are live, if something happens live on Sunday, there we are, that is the idea of ​​it being a live program on Sundays, because if not, there is a summary of the best of ´Despierta América´ and that's it.
The idea is precisely that, to give that content to the whole family at that time, characters that do not know each other, something that has gone viral during the week … We are not the protagonists, and this is something that Luzma Doria has said since on day 1: "No, here the talents are not the protagonists, here the talents are the stories we are going to tell, here the protagonists are the people, our people "… So I think that's why they are going to identify.
-This year you celebrate your 45 years of career, what does this great step mean for you?
Raúl González: It was a big surprise, because people will think that you make decisions … You make decisions with your personal life, with your professional life, you decide to leave, etc, but there are decisions that you do not make, nor do you handle, in this case, one makes them company, a programmer, an executive producer, based on a concept, a criterion, a feeling. I didn't know they were going to do a program on Sundays… When the vice president of news, María Guzmán, and Luz María Doria call me at the office, I say: "Oh My God! And yes, good, good "… And they tell me:"Look Raúl, we want to tell you something, there is a new project for Sunday morning, ´Despierta América en Domingo´ It is an idea of ​​the president of the chain Luis Silberwasser, and we have decided that it is you the male figure of the program "… I was crazy, of course those who know me know that I immediately thanked God, as I do every day. At 50 years of age, to receive news and an opportunity like this, for me it is very important, above all, that my life has been that, it has been challenges …
One day I felt that my career was ending, that nothing else happened and suddenly… I feel that by the law of sowing and reaping, by perseverance, because despite the blows I have not let myself fall, life surprises you or I do not know you have an angel, God, I do not know, what you call it, you have another chance. I'm too happy, I haven't stopped working, to be aware of everything we are going to do, in the meetings, in the promotions, the photos … A lot of emotion because every time one has the opportunity to do a project it is as if a child were born, a new project to the world and there are many expectations inside and outside the company, so I like that, for me that is a challenge, and with that challenge I wake up and go to bed every day.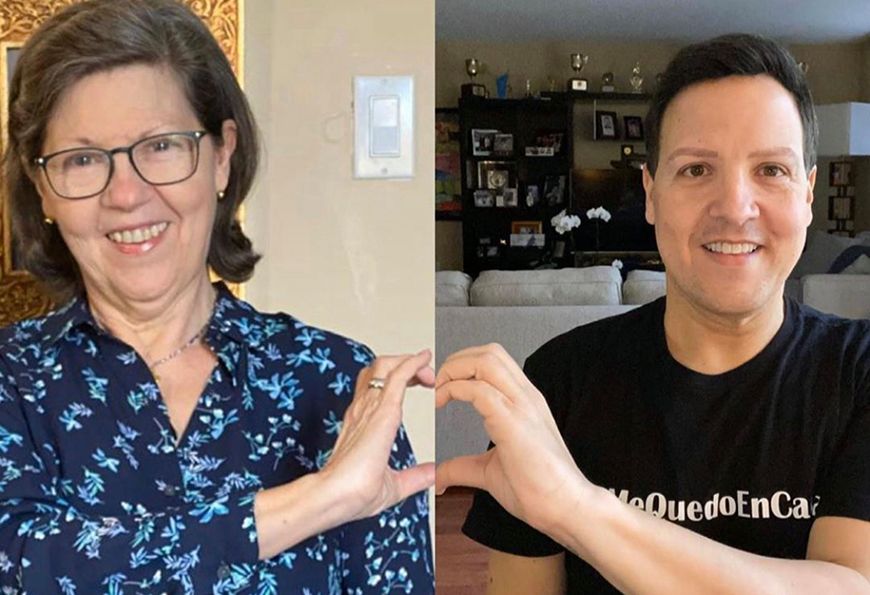 -At some point you thought your career was ending, but you go back to 'Despierta América', and your life changed both inside and outside … What do you think was the trigger for this stability in every way?
Raúl González: I think maturity, it's not that I don't risk doing new things now, this is a new challenge, but I think the way I face them. I also believe that I received a very hard blow a year ago, which was the death of my father, and that also stumbled me a lot, in the sense of prioritizing my life: "Look Raúl, you need to step firmly, you really need to put down your roots again, you have given yourself the opportunity to try various things" … For me the worst failure is not trying, and I think that has been the key. I'm going to turn 50, today I take care of my mother, and I have responsibilities that I didn't have. One is settling down, I think it is also part of the evolutionary circle of life, there comes a time when you have to say: "Look Raúl, it is definitely this, stand here, keep sowing here and well and keep growing"… Nowadays having health in the first place, in the midst of everything we are experiencing is a blessing, and having work in what one likes is a double blessing, so I am a grateful guy.
WATCH THE FULL INTERVIEW WITH RAÚL GONZÁLEZ IN VIDEO: