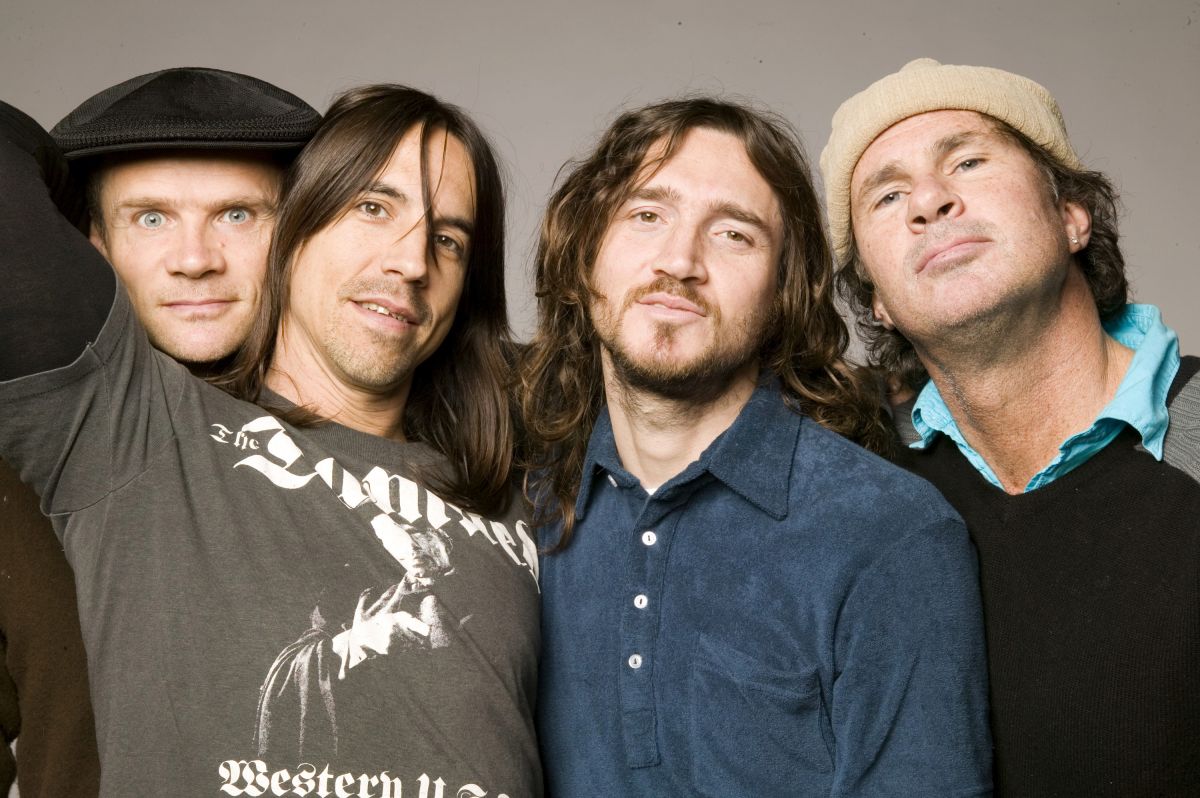 American rock band formed in 1983 Red hot chili peppers, announced a new stadium tour that will begin on June 4, 2022 on Sevilla Spain, and they will also visit 32 cities, including Barcelona, London, Paris, Dublin, The Angels, Chicago and New York.
This tour will be produced by the event producer Live Nation and the group will celebrate the return of their legendary guitarist John frusciante, who left the band on 2009 to focus on her solo career. The Red hot chili peppers they will sing the successes of his career and some songs from his next album, whose name has yet to be revealed.
It should be noted that the Californian band will have the presence of various guest artists who will accompany them on the tour. It is known that in Spain they will be A $ AP Rocky and Thundercat, while in other countries they will appear Beck, The Strokes, King Princess and St Vincent, this according to the statement of the promoter of the event. Likewise, they also revealed that Anderson .Paak, Beck and Haim they will be as special guests.
People will be able to buy their tickets from next Friday October 15 on the website Ticketmaster, and the pre-sale of these tickets will begin this Saturday, October 9 in North America and in Europe will be on Wednesday, October 13.
After finishing his tour in Seville, the Red hot chili peppers will sing on June 7 at the Barcelona Olympic Stadium and then they will transit to Nijmegen, Budapest, Florence, Manchester, London, Dublin, Glasgow, Leuven, Cologne, Paris and Hamburg. Later, on June 23, they start their American tour and will arrive first at Denver and then continue on San Diego, Santa Clara, The Angels, Seatle, Las Vegas, Toronto, Miami, Atlanta, Nashville, Detroit, E. Rutherford, Chicago, Charlotte, Philadelphia, Washington, Boston, Orlando and Arlington (Texas), this city will be the last where Red Hot Chili Pappers will put on their stadium tour, which will end on September 18, 2022.
The Californian band broke the news of their upcoming tour through a video where all the members of the band (Anthony Kiedis /vocalist; John frusciante /guitarist; Chad smith /drummer and Flea /bass guitarist), appear in the audiovisual material disguised and imitating some presenters of a news outlet to list the 32 cities they will visit over the next year one by one.
You can see the comic video in sketch format here:


Source-eldiariony.com