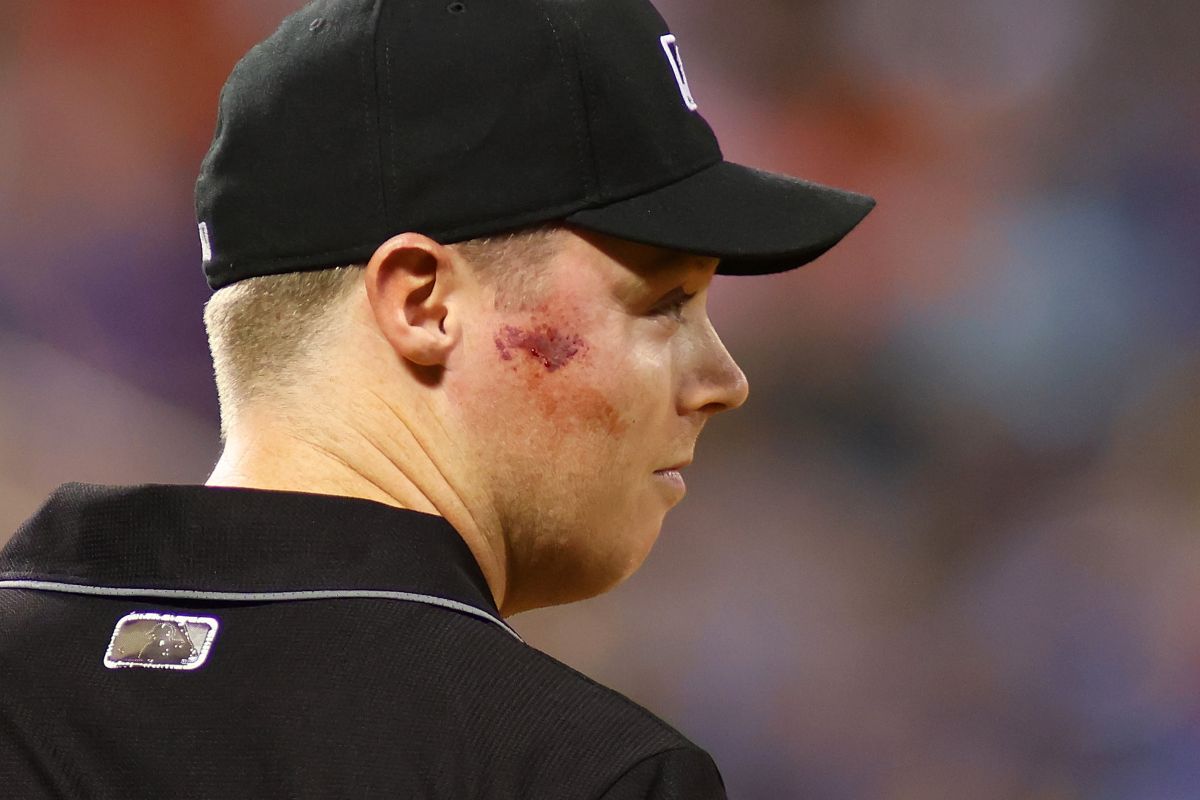 Photo: Mike Stobe / Getty Images
Bleeding, that's how Junior Valentine, first base official, was left after being hit in the face by Panamanian shortstop Edmundo Sosa. This was during Monday's game between the St. Louis Cardinals and the New York Mets, in the majors.
As the bottom of the second inning passed at Citi Field in New York, with a ball and zero strikes On the count, Kevin Pillar hit a line down the middle that Sosa caught.
Was a out practically sung, but the Panamanian had poor aim: his launch towards the initial did not reach the glove of Paul Goldschmidt, his partner, but the judge's face.
When he fell to the ground, Valentine noticed that part of his cheek was bloody and immediately received medical assistance. After several minutes, with his cheekbone visibly bruised, the umpire pulled himself together and continued working at first base.
Although the accident did not reach adults, Sosa was concerned. Sports wise, the Cardinals beat the Mets 7-0 by shutout in the Big Apple, where veteran Adam Wainwright won his fifth straight appearance.