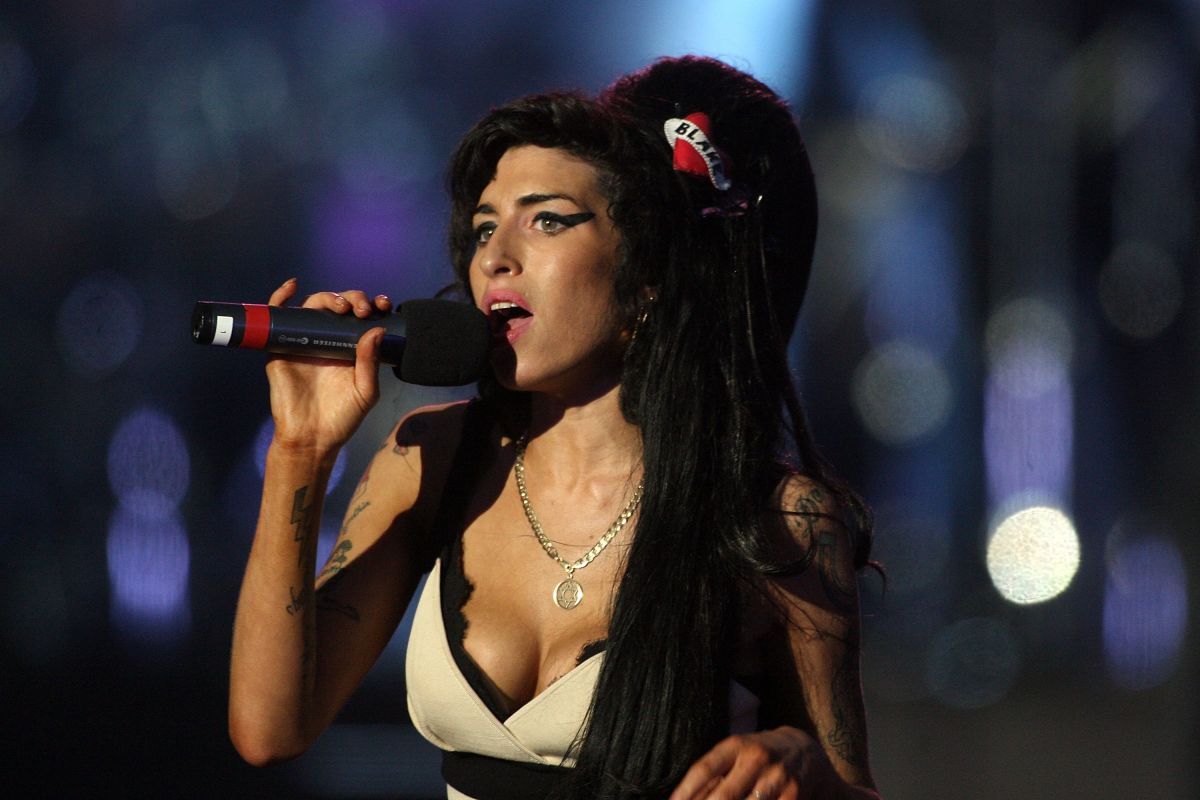 Photo: Dan Kitwood / Getty Images
A day like today but 1983, the British singer and songwriter was born Amy Winehouse, who stood out for her mixes of various musical genres, including soul, jazz, R&B and rock & roll, which made her one of the best known artists in the world.
Despite the fact that she became another artist who was part of the "club of 27", when she lost her life at that age in July 2011, her musical legacy is still valid among the new generations.
During his career he had the opportunity to create two albums: "Frank" and "Back to black". With the latter, Amy Winehouse got six Grammy Award nominations, of which he obtained five.
In commemoration of what would have been his 38th birthday, we share some of his best quotes, Enjoy them!
"Music is the only thing that gives you a lot and doesn't take anything away from you."
"I fall in love every day. Not about people, but about situations ".
"Every bad experience is a blues song waiting to be written."
"The more weight I carry on my head, the more confident I feel."
"I don't think your fighting ability has to do with how big you are. It has to do with the anger in you ".
"My biggest fear is dying without anyone knowing about any contribution I have made to creative music."
"Crazy people like me don't live long, but they live how they want".
"I don't say things because I'm bitter. I say the things that others think but do not dare to say".
"No one can be a tougher critic than myself. I feel that pressure. There are days when I would like a break from my own mind. "
"Some people who come into our lives they leave traces in our hearts and we are no longer the same".

It may interest you:

10 years after the death of Amy Winehouse, they release a new documentary about her life
Was 'Back to Black' for your ex? Discover the true meaning of Amy Winehouse's iconic song
The life of drugs, alcohol and depression that led Amy Winehouse to die; today I would be 37 years old