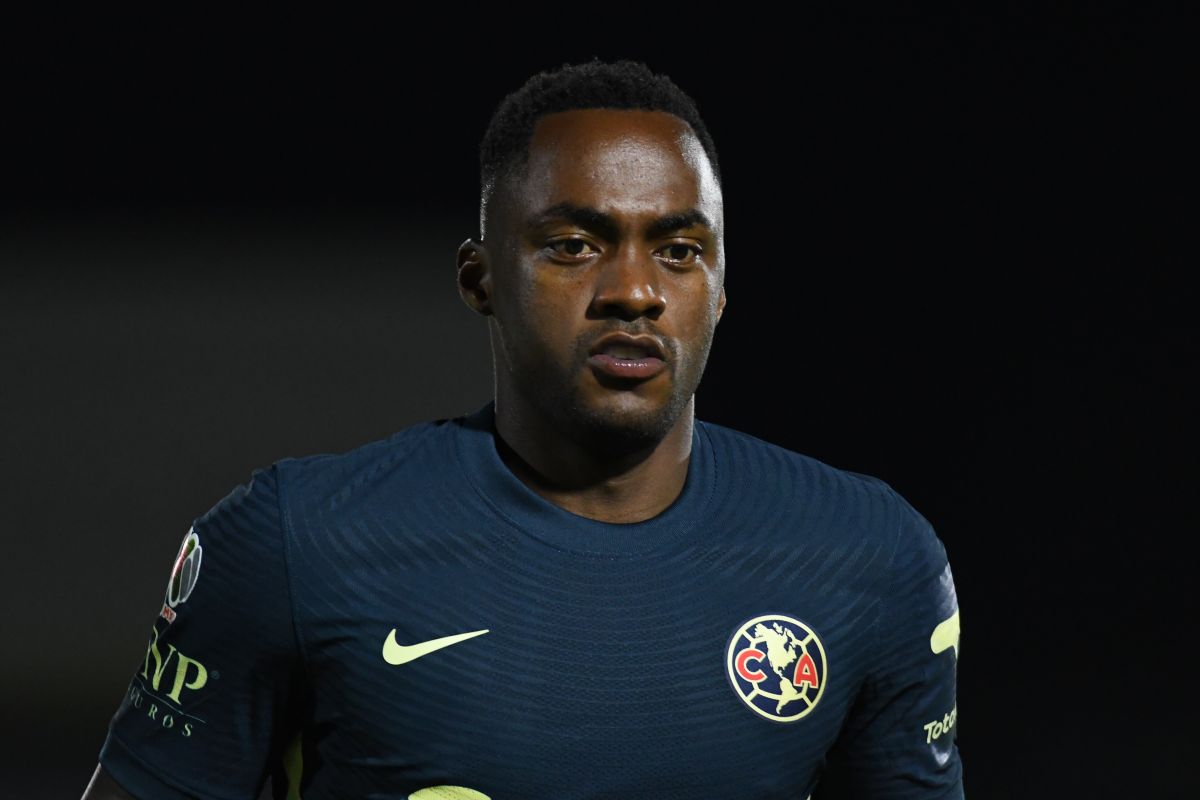 Photo: José Zamora / Imago7
In recent days, quite a lot of controversy has been generated in relation to the inclusion of Renato Ibarra in Liga MX. The Ecuadorian footballer was entered by the Eagles of America for the 2021 season. The player had been excluded from the squad after he was involved in a case of domestic violence against her partner Lucely Chalá, who was pregnant at the time.
In early March 2020, the footballer was brought before a judge to testify about your involvement in a case of family violence. After so much uncertainty, the player was prosecuted for attempted femicide, but an agreement with his partner released him. More than a year later, America decided to register him after condemning and criticizing his actions in the past.
What a pity. They make it clear that gender violence is supported by the club …
Outrageous, for America and for a company like Televisa. https://t.co/CcjTDrg0fb

– David Faitelson (@Faitelson_ESPN) August 18, 2021
Some fans were against the inclusion of the footballer and they have pointed out to the board of directors of the Mexican team. However, in some statements made by the club, the directive alleges that this action was caused by injuries on campus and because Ibarra complied with the punishment imposed by law.
Renato is back @RenatoIbarraM @America club pic.twitter.com/kjVJmXmQo1

– Maximo Decimo Meridio (@ lilglez4) August 19, 2021
"Due to the operation of the player Leonardo Suarez, and having other players injured, makes the team see the need to reconfigure its squad. Given the above, Renato Ibarra will be registered (…) The Ecuadorian player has solved his family problems. His ex-partner and children have accompanied him to training sessions and games. Likewise, he has been trained in gender equality before the Specialized Center for the Eradication of Violent Behavior Towards Women (CECOVIM) of the Government of Jalisco ".
Let us not forget that Renato Ibarra hit a woman with whom he had a relationship and was pregnant. Let us not forget that by those blows he put his life at risk. Let us not forget that it is free and that it can work without problems.

– Angel Armando (@aranha_azul) August 16, 2021
The Ecuadorian player spent a week in the East Prison of Mexico City. However, fate has put him back defending the colors of Las Águilas. Santiago Solari summoned him for the match against Juárez, but left him without seeing action throughout the engagement.
America has trampled on its greatness …
It is shameful what he has done …

– David Faitelson (@Faitelson_ESPN) August 19, 2021
You may also like:
Video: forward for the Eagles of America slapped a Philadelphia player and pulled out a tooth
Chivas sinks in the MX League, Cristian Calderón faced the fans and the memes did not forgive the Sacred Flock
Meet the five most hated teams in Liga MX