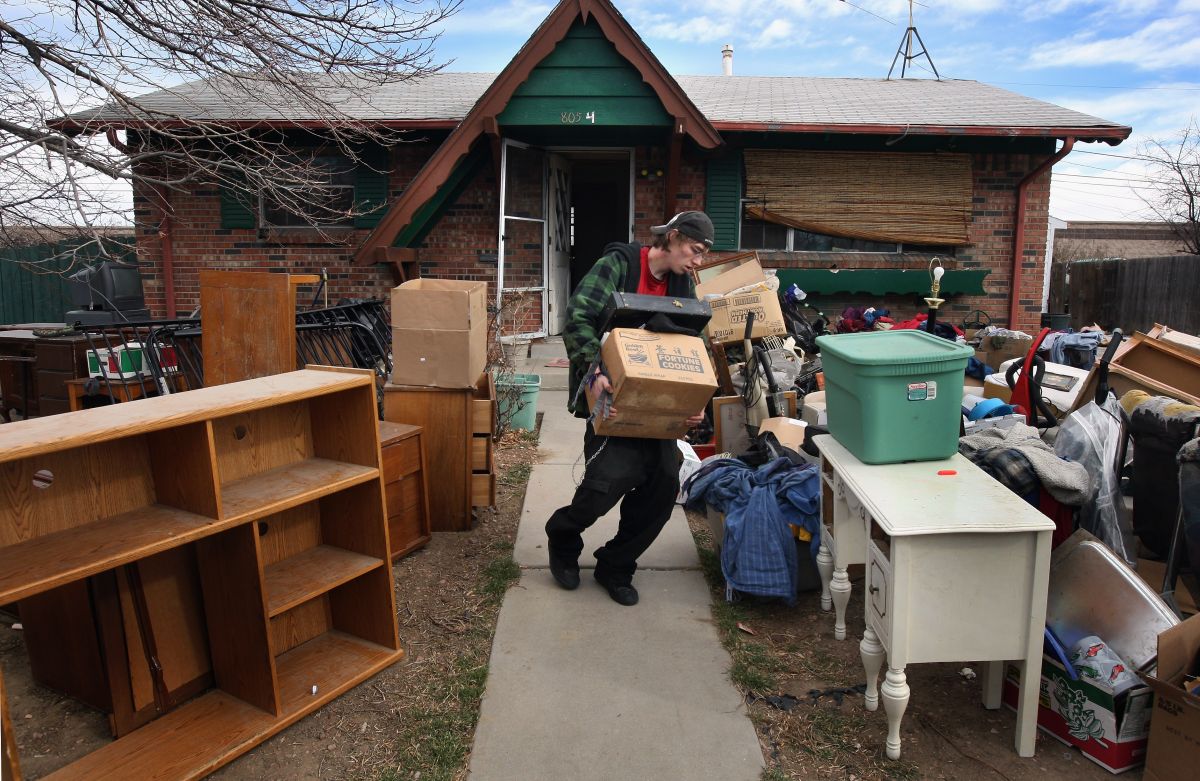 Photo: John Moore / Getty Images
The Treasury Department reported Wednesday that the fund for tenants facing possible eviction due to the coronavirus pandemic has only distributed 11% of the available resources.
That is to say, total disbursements have only reached $ 5.1 billion delivered from an aid program that has resources of $ 46.5 billion.
Until July 31 approximately one million payments had been made to people at risk of eviction. The bad news is that hundreds of applications are piling up because "too many beneficiaries have not yet shown sufficient progress in providing assistance to distressed tenants and landlords," the department said in a statement.
At the beginning of August the Centers for Disease Control and Prevention (CDC) decreed a new "temporary" moratorium on evictions for 60 days.
For this reason, the government is taking steps to make it easier for states to obtain cash for people in distress.
Most eviction requests are against women who represent 51.7% of the percentage of people who have been evicted from their homes according to a database prepared by the Eviction Laboratory of Princeton University.
This Wednesday the Treasury Department announced a series of policies that aim to expedite the distribution of funds from the Emergency Rental Assistance (ERA). Both the federal and local governments could advance financial aid to homeowners and utility companies and work with nonprofits to assist households at risk, including while applications are being processed.
These emergency funds they can also be used to pay off outstanding debts while looking for a new home.
For now, the Biden administration will have to rush to distribute the funds because it fears that the current moratorium on evictions could be overturned at any time.
"After September, programs that are unwilling or unable to provide assistance quickly risk having rental assistance funds reallocated to more effective programs in other high-need areas", According to a statement from the Treasury Department.
You may be interested in the following news: