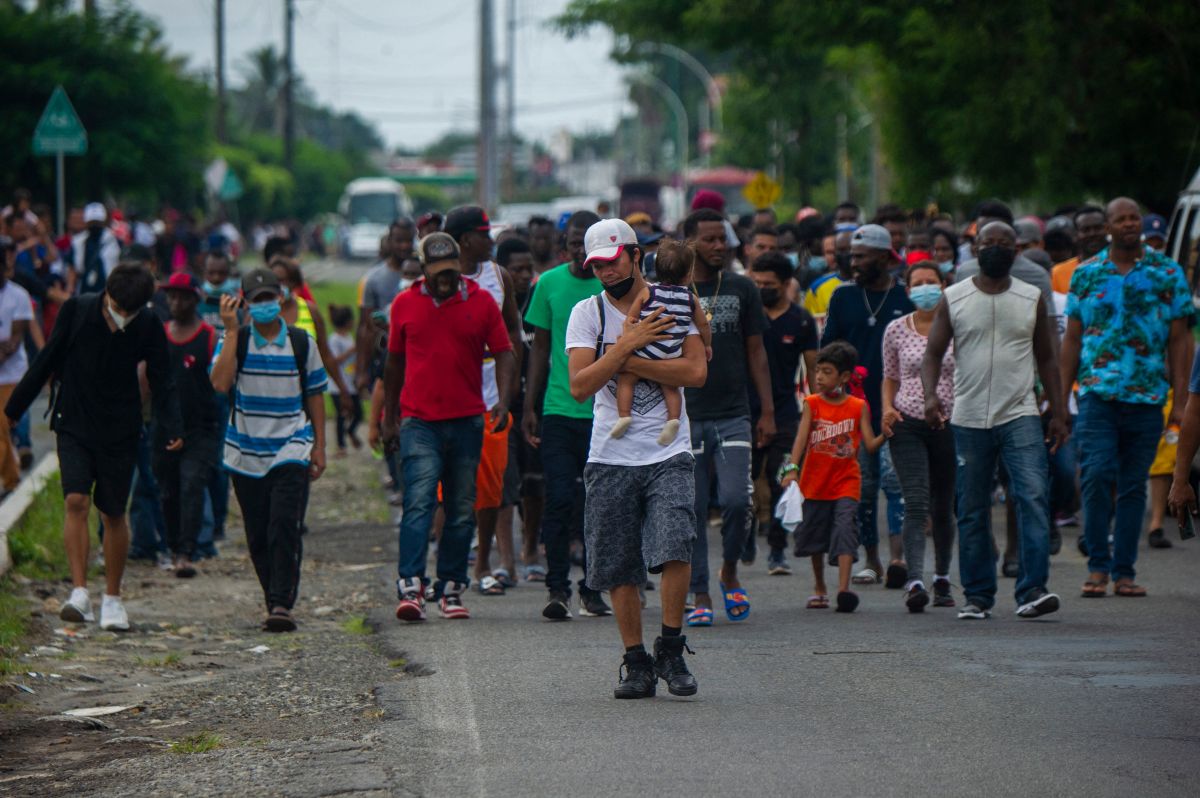 Photo: CLAUDIO CRUZ / AFP / Getty Images
WASHINGTON – Leaders of the Republican Party of the United States on Friday directly blamed the president of the country, Joe Biden, of the massive influx of thousands of migrantsMany of them Haitians, who have crossed the Rio Grande in recent days and camped in the town of Del Rio, Texas.
Migrants have been crossing since Tuesday to the United States through the Del Río area (Texas) and they have overwhelmed the immigration authorities, who have improvised a camp under the international bridge that connects with Ciudad Acuña (Mexico) waiting to process asylum applications.
"A few days ago Joe Biden made the political decision to not allowing deportation flights to Haiti. This is the direct result of that decision, "said Texas Republican Senator Ted Cruz in a message on his Twitter account.
He thus alluded to the decision of the White House to reduce deportation flights to Haiti after the crisis that occurred in that country with the assassination of its president, Jovenel Moise, in July.
Cruz launched his criticism from Del Río, where he moved this morning, as can be seen in his message on social networks, with photos in which he appears observing the massive encampment located under the border bridge.
It is estimated that the number of migrants who have crossed the border by the Rio Grande and are in this area exceeds 10,000 and continues to grow, according to local media.
Cruz's words add to the criticism made these days by the governor of Texas, Republican Greg Abbott.
Abbott announced Thursday the closure of six border crossing points with Mexico to "prevent migrant caravans from infesting" the state, although he later backed down and said that state agents will only make an appearance to reduce arrivals.
But not only Republicans have warned about what is happening in Del Río. The mayor of the town, Democrat Bruno "Ralphy" Lozano, already urged the Biden government on Thursday to recognize this new migratory crisis and warned of the alleged "serious consequences" that it could have for safety and health.
It may interest you:
Judge orders Biden to stop express deportations of migrant families at the border under Title 42 due to coronavirus