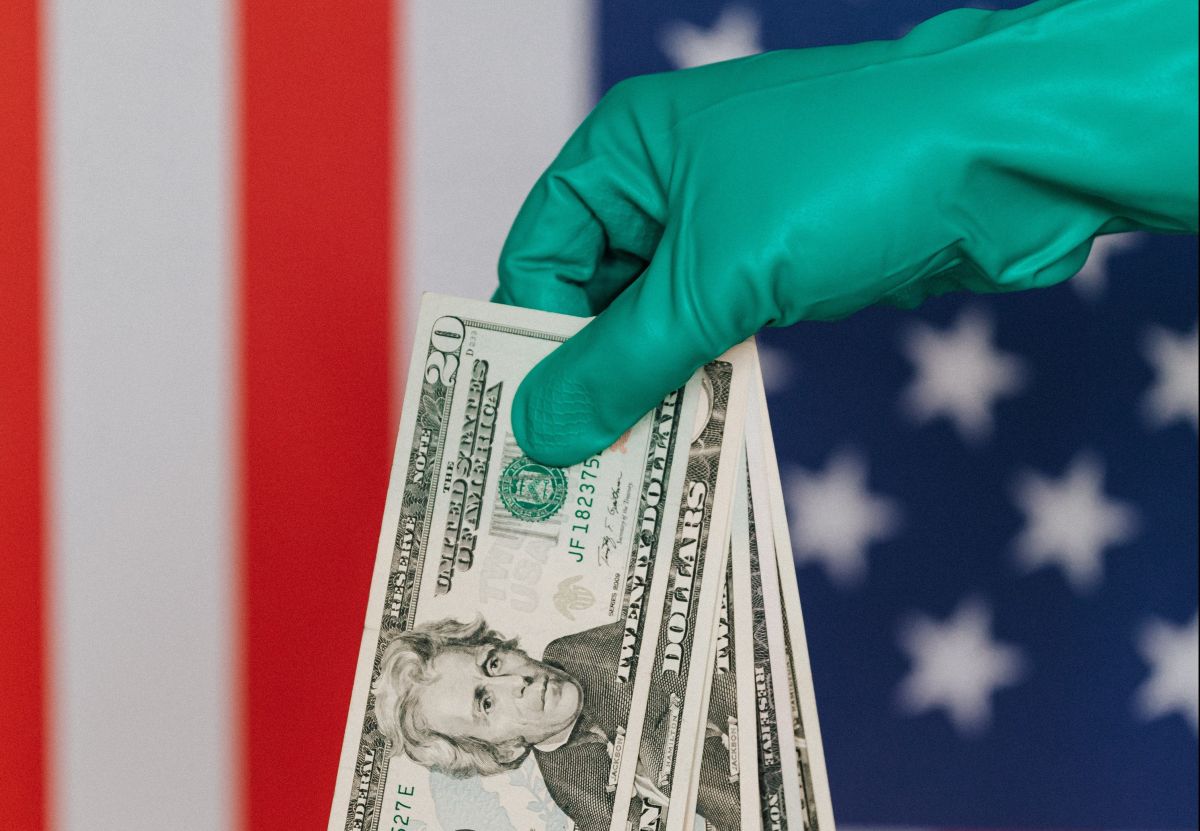 Photo: Karolina Grabowska / Pexels
The economic reactivation of the country has not only resulted in better wages being granted to workers by employers, it has also opened the possibility that various benefits can be provided by state governments to encourage the return to employment. productive activities.
These are some of the states in the nation that are giving benefits to citizens to resume their productive lives. Each state has its criteria and rules to define the eligibility of its beneficiaries, also each state offers different rewards for what In no case will the incentives be the same.
The only common thread in all the states has to do with the fact that all applicants for the benefit must be working at least eight consecutive weeks and must have proof that they met this requirement in order to claim payment.
Arizona
The state government gives a one-time bonus of $ 2,000 to people who return to the workforce and get a full-time job, while those who return part-time will receive $ 1,000. The bonus will be awarded when the person has left the unemployment insurance program and has completed at least 10 weeks of work with an employer.
To qualify, the interested party must have applied for unemployment benefits. Citizens applying for new unemployment benefits in the future will not be eligible for return to work bonuses.
Colorado
Under the Colorado Jumpstart incentive program, unemployed residents are eligible to receive an incentive of up to $ 1,600 to support the transition to full-time work. To be eligible, unemployed workers must have received at least one week of unemployment benefits between March 28, 2021 and May 16, 2021.
Newly hired workers must maintain full-time employment for at least eight weeks to receive the full incentive.
Connecticut
The Back to Work program provides a one-time bonus payment of $ 1,000 to people who get new jobs. The program is designed to encourage the long-term unemployed to find work.
Proof of an unemployment claim the week prior to May 30, 2021 is required to be eligible. Obtain and maintain full-time employment for eight consecutive weeks prior to December 31, 2021. Not receive unemployment compensation during the period of eight week employment.
Maine
The Back to Work program provides employers with a one-time payment of $ 1,500 for eligible workers. Those interested must have received unemployment compensation the week corresponding to May 29. Take a full-time job that pays less than $ 25 per hour per hour and stay in it for eight consecutive weeks. And not receive unemployment compensation during the eight week period of employment.
Mountain
Back to Work gives payments of $ 1,200 to people who received unemployment benefits through May 4, who subsequently accept a job and have four weeks of work. Eligible individuals will be contacted by the Department of Labor and Industry and informed of their eligibility.
New Hampshire
This state grants two bonuses of $ 1,000 for those who get full-time jobs and of $ 500 for those who have part-time jobs. Part-time work must be at least 20 hours per week. Full-time work must be 3.5 hours per week. Each person should keep their pay stubs, as it will be mandatory to submit the application to verify eight weeks of employment.
You may also like: Outstanding financial aid and stimulus checks in 13 US states to receive before Christmas