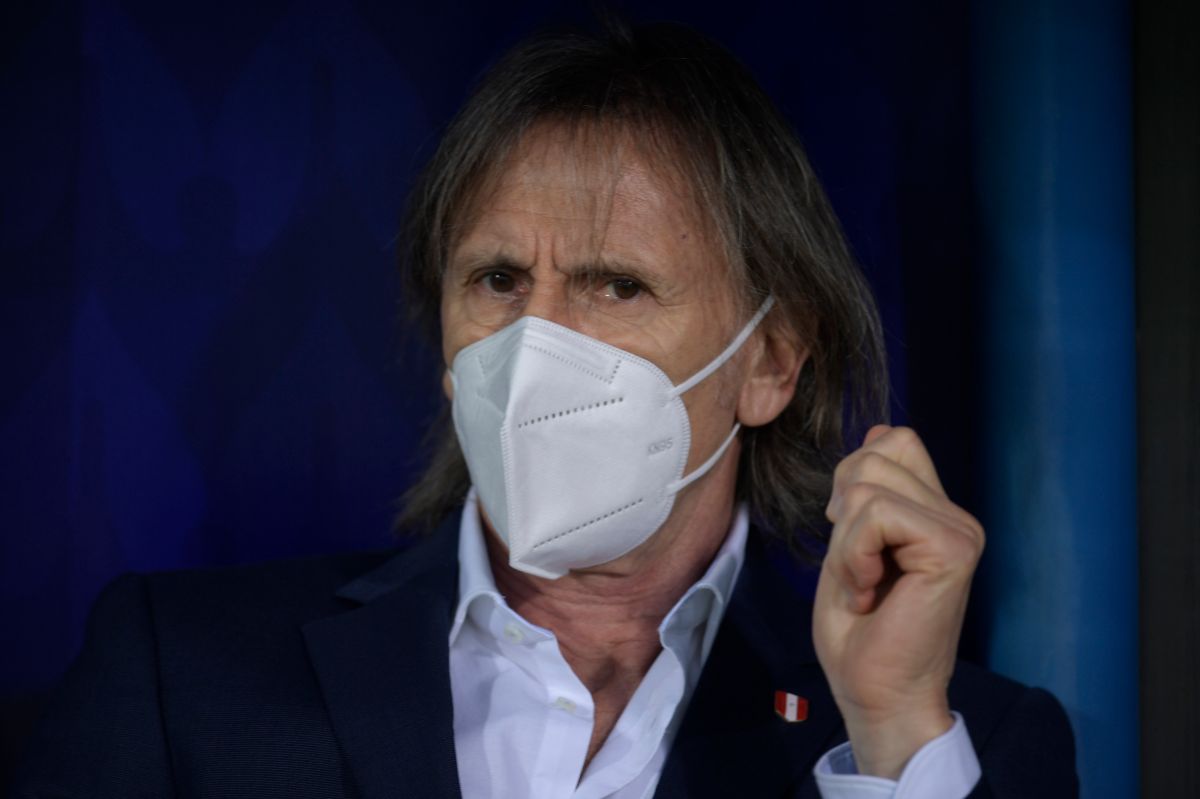 Ricardo Gareca, technical director of the Selection of Peru, announced the call for 30 players to face the next commitments of Qualifiers against Chile, Bolivia and Argentina, where they bet to add three against two of the three direct rivals in the table.
Gareca, who has opted for having short calls, on this occasion decided to add more players for the triple date with the return of several players excluded in previous days. One of the calls was for the defender Carlos Zambrano, currently at Boca Juniors in Argentina; Pedro Aquino, America forward and Santiago Ormeño, attacker of the Club León of Liga MX.
One of the summoned players who is still in doubt to play matches is the right winger André Carrillo, who is recovering from a cleft in his lower back and will not be available for matches against chili and Bolivia, but it is expected that he can face the last match against Argentina.
"Carrillo comes specifically to recover here, and because the next two dates are also very closeGareca noted.
Another question that is added to the call for the 'Tiger' is Driver Gonzáles, who is suspended due to accumulation of cards, but within the selection there are up to eight players and starters who are at risk of being suspended if they are cautioned.
Peru will face the Pacific Classic with Paolo Guerrero as doubt. The captain and top scorer has not had the best regularity of matches at the Porto Alegre International and it is a doubt for the first commitment.
Peru is in the seventh position of the table with eight units and he's only five from the playoff spot. Chile, meanwhile, is one place lower with seven units and Bolivia, in ninth position with six points. Due to this parity, the first two commitments are perceived as "final" for the Incas.
"They are final. We are going to wait for a totally brave and leading Chilean team, and they know that they will have a Peru that needs to exercise dominance and win the game. A totally attractive and exciting game will come out. Both teams have a lot at stakeGareca commented.
Peru will receive Chile at the National Stadium in Lima, on October 7, to then travel to La Paz and face Bolivia at the Hernando Siles, on the 10th of the same month and will close on the 14th in his visit to Argentina.
We recommend you read: Andrés Guarded breaks a record for a Mexican in Europe: https://laopinion.com/2021/09/24/andres-guardado-rompe-un-record-para-un-mexicano-en-europa/
Rafa Márquez is removed from the blacklist of the United States Department of the Treasury: https://laopinion.com/2021/09/24/rafa-marquez-sale-de-la-lista-negra-del-departamento-del-tesoro-de-los-estados-unidos/


Source-laopinion.com