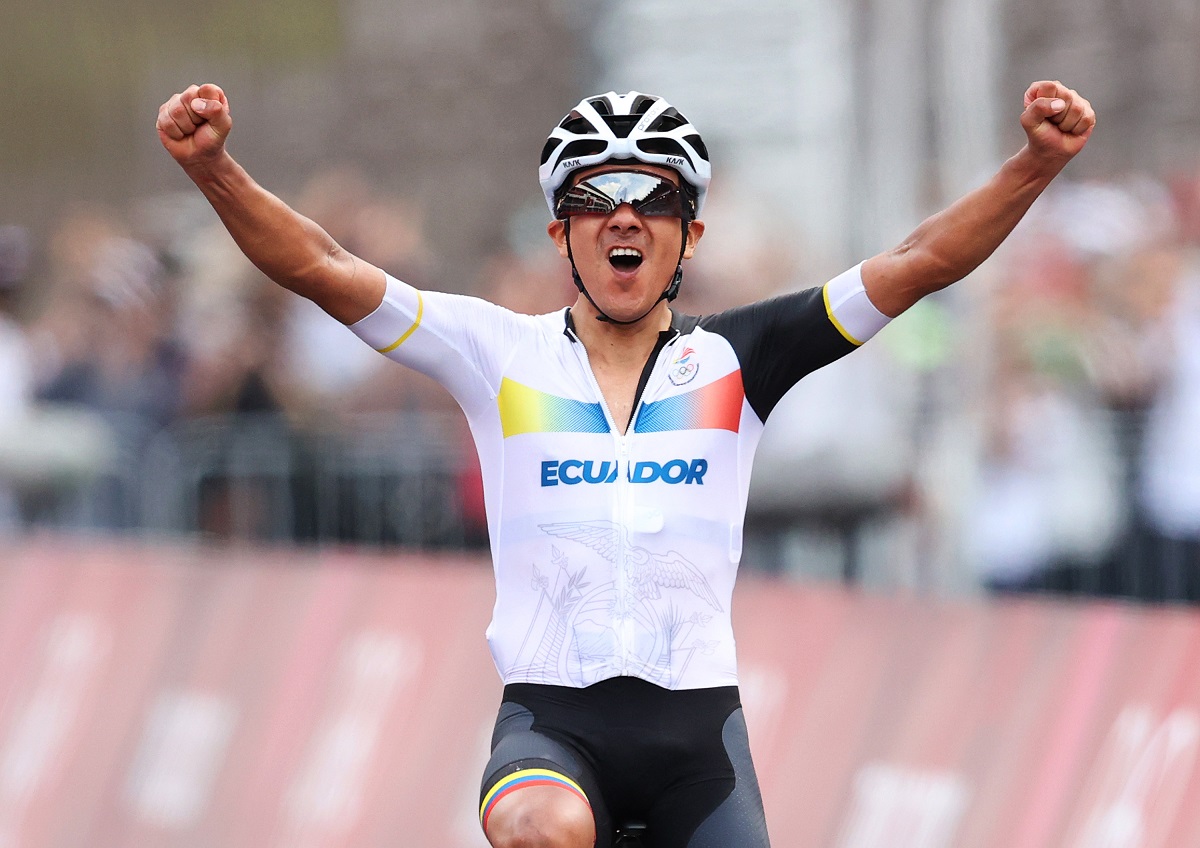 The Ecuadorian Richard Carapaz, Olympic champion en route, the Colombian Egan bernal, winner of the Tour 2019 and the Giro 2021 and the British Tom Pidcock, MTB gold in Tokyo, will be part of the Ineos that aspires to the red in the Back to Spain which begins next Saturday in Burgos.
The British formation has not repaired in troops and will present a luxury team, with several riders who could opt for the general.
Those chosen by Ineos for the Vuelta are Egan Bernal Richard Carapaz, Jhonatan Narváez, Tom Pidcock, Salvatore Puccio, Pavel Sivakov, Dylan van Baarle and Adam Yates.
Bernal, 24, will try to win the second big of the season, while Carapaz, 28, after his third place on the Tour and the Olympic gold medal, aspires to the triumph of the Slovenian Primoz Roglic deprived him in 2020 .
Mijines! See you in @lavuelta 🇪🇸🔴 pic.twitter.com/yKnEk3z6is

– Richard Carapaz M (@RichardCarapazM) August 9, 2021
The team has excellent subordinates, such as the Ecuadorian Jhonatan Narváez, important in Tokyo for Carapaz's gold and vital in the Giro for Bernal's pink jersey.
The debut of 22-year-old Briton Tom Pidcock, Olympic mountain bike gold medalist, is eagerly awaited. The winner of the Flecha Brabanzona debuts in a big one.
The team @INEOSGrenadiers to # LaVuelta2 with two Ecuadorians.

🇨🇴 Egan Bernal
🇪🇨 Richard Carapaz
🇬🇧 Tom Pidcock
🇷🇺 Pavel Sivakov
🇬🇧 Adam Yates
🇮🇹 Salvatore Puccio
🇪🇨 Jonathan Narváez
🇳🇱 Dylan Van Baarle pic.twitter.com/C87RuBVYG0

– Marcela Caicedo (@munecamarce) August 9, 2021
The team is completed by the Italian Salvatore Puccio, a veteran of experience in his seventh Vuelta, the Russian Pavel Sivakov, fourth in the Vuelta a Burgos, the Dutchman Dylan van Baarle, an always versatile man and the British Adam Yates, who could become a a high level trick for the general standings.
Read also: OFFICIAL: Messi has already landed in Paris and PSG will present him this Wednesday