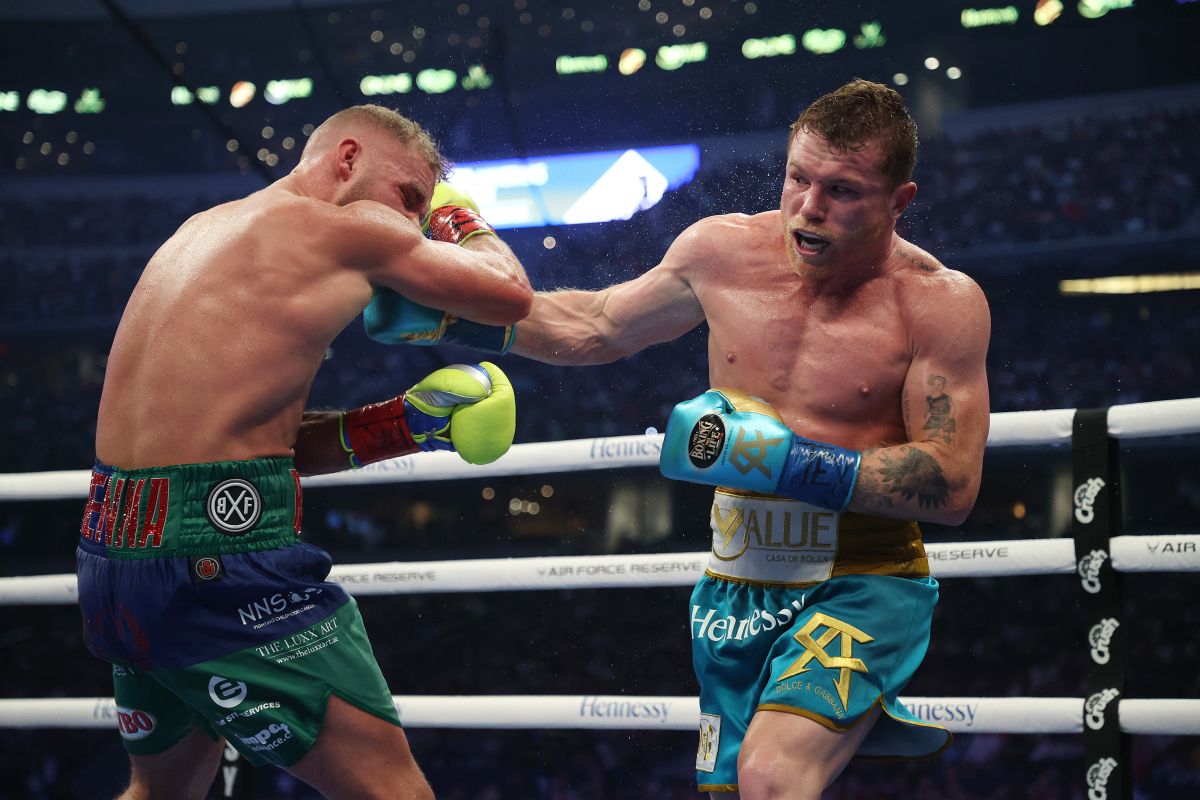 Photo: Al Bello / Getty Images
The last victory of Saúl "Canelo" Álvarez it was before the british, Billy Joe Saunders. A fight that ended in the eighth round, after the Mexican will give him an uppercut that fractured his contestant's eye bone. However, Saunders stated that his return to the ring would be considered in a revenge with the tapatío.
"I'm not worried if I box again (…) I have invested my money well, I have to train for six or seven months, I need to get out of my comfort zone. There are certain fights that would do that. Obviously a rematch with Canelo would motivate me"Saunders acknowledged in an interview for iFL TV.
After the defeat with "Canelo", much was said about the possible withdrawal of the british. That fight took place on May 8 and, so far, the British has not sounded to return to the ring. However, Saunders confessed that his intentions changed in boxing. Although his father asked him to stop the fights, the British fighter acknowledged that he would get on the canvas for a good amount of money.
"They have to give me the right fights to get me back in boxing, because andI'm not interested in becoming a three-time world champion (…) My dad doesn't want me to fight again. He says, 'You've accomplished good things, already. You've already achieved everything you wanted. ' I don't mind fighting again, but it would have to be for a lot of money.", He concluded.
You may also like:
Video: Óscar Valdez had a meeting with "Canelo" Álvarez after his controversial victory over Robson Conceiçao
The Mexican "Canelo" Álvarez surpassed Cristiano Ronaldo and Lionel Messi as one of the most "marketable" athletes in the world.
English "Canelo": they want to take Saúl Álvarez to England