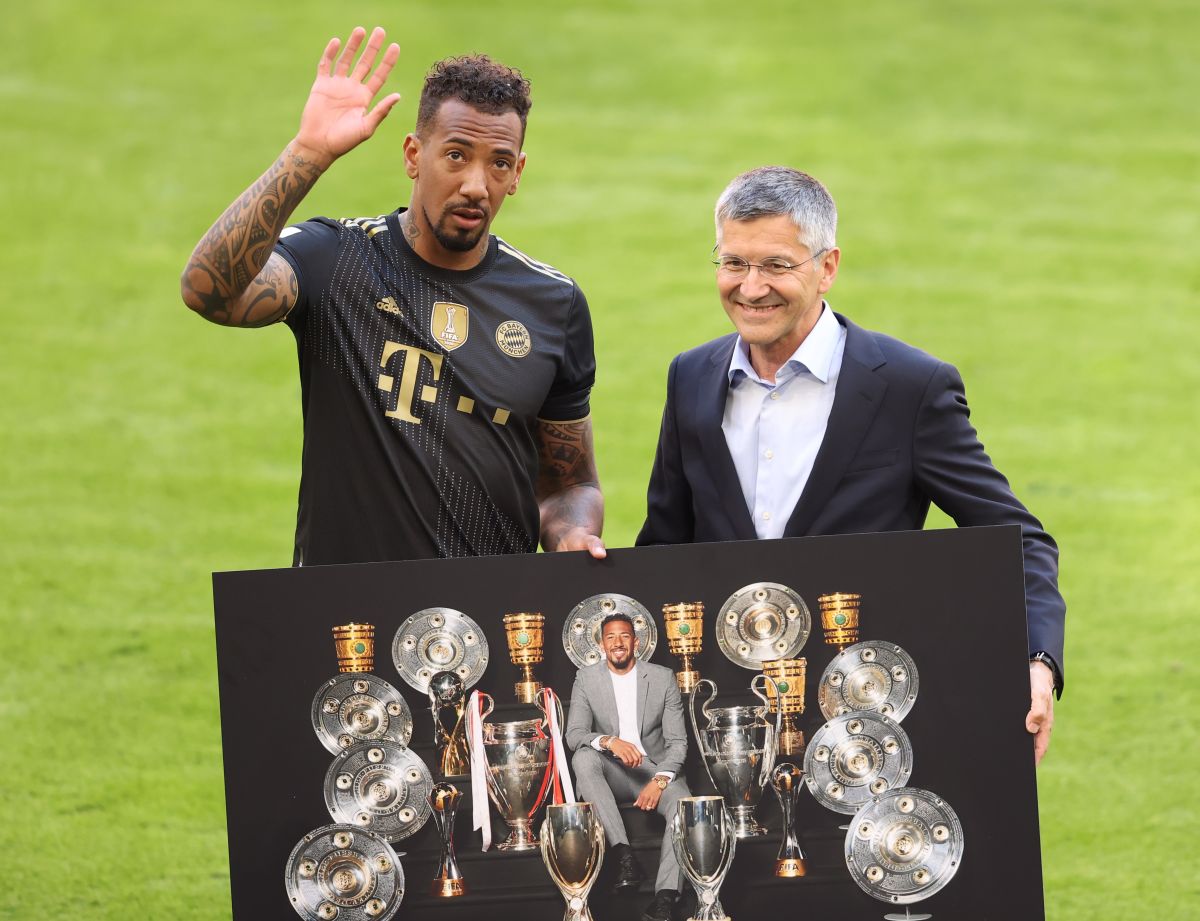 Photo: Alexander Hassenstein / Getty Images
The current defender of Olympique Lyon and world champion with Germany in 2014, Jérome Boateng, lives murky moments in relation to his judicial situation. The footballer must appear in court after some accusations of his ex-girlfriend because of an alleged case of domestic violence.
The accusations go back to a case occurred in 2018. By then, the footballer's ex-partner had already denounced the events after Boateng allegedly hurt her after a violent argument developed while on vacation. The case was brought before a court in Munich, but development was affected by the COVID-19 pandemic.
However, Boateng's lawyers alleged that it was "A private matter based on claims without evidence". Almost three years later, the case begins to take steps forward and this Thursday will be able to know some resolution. In fact, lThe maximum penalty for this type of crime is five years. Under these circumstances, the former Bayern Munich player would be exposed to serve such a sentence. On the other hand, it would also be at stake custody of his two children.
All the best on your 33rd birthday, champ! 🏆🥳@JeromeBoateng #DieMannschaft pic.twitter.com/2LY7DFng2j

– Germany (@DFB_Team_EN) September 3, 2021
This would certainly be a career blow to the experienced 33-year-old defender. Jérome Boateng, at the time, was one of the great stars of world football. The German international managed to lift a large number of titles with Bayern and has the privilege of recounting his experiences as world champion of Brazil 2014.
So many memories with you! 🙏🏼
Only the best for your new year and your new chapter in France! ❤️
Alles Gute frero! 😘😜 @JeromeBoateng pic.twitter.com/WUk1cg7j6Q

– Franck Ribéry (@FranckRibery) September 3, 2021
You may also like:
New scandal in Puerto Rico: former boxer Juan Manuel López is arrested for gender violence
Footballer Rubén Semedo assured that he did not rape a minor
Living legend: Former New York Yankees star Derek Jeter is hours away from being immortalized in Cooperstown