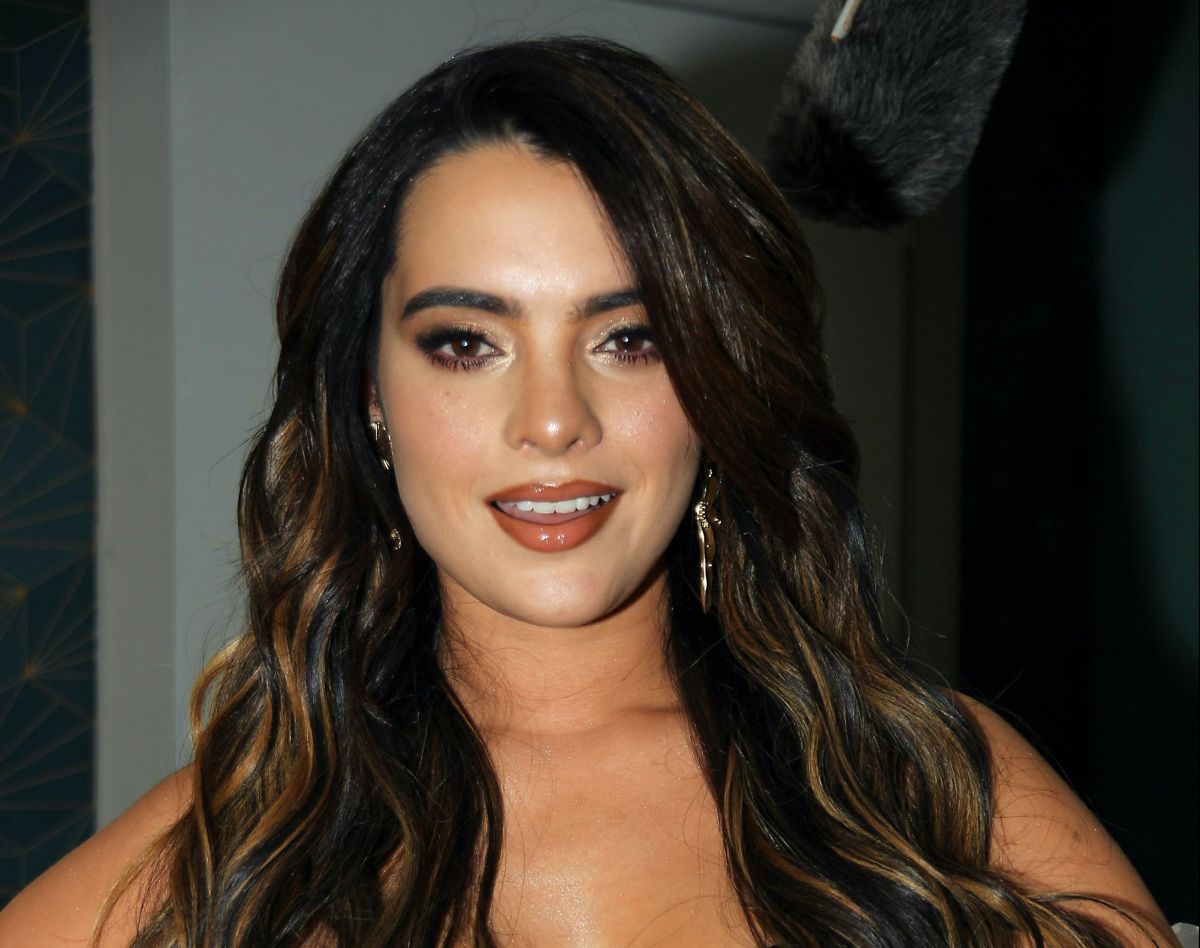 Scarlet gruber assures that giving life to "Julieta" in the Univision telenovela "Si Nos Dejan", has implied challenges such as her wardrobe, composed mainly of dresses so tight that she almost ends up naked in front of the lens.
"I had a zipper from top to bottom and in that scene I had to enter 'super diva', walking, as well as super extravagant and suddenly I'm walking 'hello, how are you?' and chas! the zipper breaks, the whole dress opens at the back and 'Chiquis', the one who plays my assistant, ran out, stood behind me and everyone was covering me, everyone was laughing. We had to grab the dress with tweezers to finish the scene. "
The Venezuelan actress shares that Alexis Ayala is a great partner, which makes the passionate scenes that star in the story less uncomfortable.
"Alexis is a great companion, he is a gentleman. She always comes up to me, says 'how can we do it to make you feel comfortable?', In addition to the fact that we had already shared together in "Wanting Everything" and now the dynamics a little different because now we are a couple. "
"The truth is that it was very easy to get into this dynamic, because he did so, he helped me a lot," he added. Scarlet remembers how much it bothered her when she was pointed out as responsible for the breakup of Michelle Renaud and Danilo Carrera.
"I have never been involved in any kind of scandal and gossip. I think that's why I came out so impulsively to show my face and say 'I have nothing to do with it!', And I don't like being involved in these kinds of things when they are not true. If it were true, I would face and say 'well, this happened!' and I face it.
"But when it is not true, it is very uncomfortable as a person to have to face gossip and people who are confronting you, facing you, saying horrible things to you, because now social networks give them that power, blaming you for something that you really did not do.
"I think that as they say: 'time heals everything', but it also reveals everything and we can already see that nothing happened."
---
Brazilian soap operas are in mourning: actor Tarcísio Meira loses his life due to covid-19