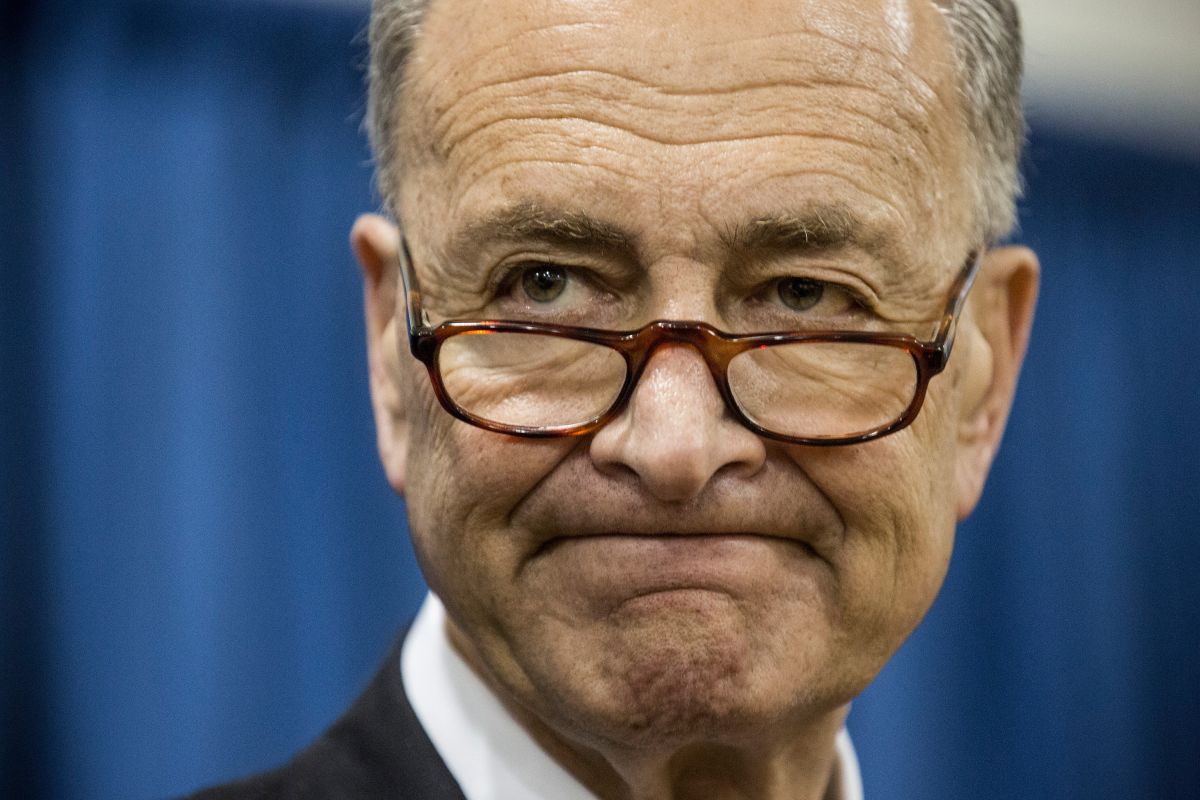 Photo: Andrew Burton / Getty Images
Senate Republicans blocked a bill passed by the Chamber that will suspend the debt limit, to prevent the government shutdown from advancing in the Senate.
This measure is applied after the Republican partials insisted that the Democrats they will act alone to address the debt limit, leaving Congress without a plan to keep the government in after threats of closure looming Thursday.
Government funding will end on September 30, and this interim bill passed by the House last week would be expanding the funding, and would leave the government open until December 3.
Likewise, this measure includes the suspension of the debt limit until the December 16, 2022. Congress will only have until mid-October to do something about it before the federal government cannot pay its bills.
The Senate voted on a procedural motion to advance the legislation, which needs 60 votes for it to be carried out. Since Democrats control 50 seats in the House, they needed 10 Republicans to vote for it.
This bill ended up failing in a vote that culminated 48 to 50, and Republicans did not vote for the measure, something the Democrats needed.
As the measure is stalled in the Senate, the Democratic representatives in Congress will have to develop a contingency plan, and so far there is no one that has come to light in both houses, while the date of exhaustion of the funds is approaching and closure would seem imminent.
After the Senate Majority Leader, Chuck schumer, will change your vote from "yes" to "no", promised that new actions will come to avoid a closure, although details of some strategy have been reserved.
"Keeping government open and preventing non-compliance is vital to the future of our country, and we will take further action to make this happen this week."he declared.
Through the White House, it was learned that Joe Biden held a call with Schumer and Nancy Pelosi on Monday to discuss "The work that Democrats are doing to prevent a violation of America's full faith and credit in the face of Republican obstruction and irresponsibility, showing a lack of concern for our economic recovery."
Democrats are expected to take steps to get the debt cap suspension lifted from the bill so they can pass an interim spending measure before the deadline, They still do not know if he will have the backing of the Republicans.
With information from CNN
You may also like:
Biden did not rule out that his ambitious spending plans will not be approved this week.
September 30 is the key day for Biden's $ 1.2 billion project in Congress
Biden Administration Will Strengthen Dreamer Protection Through DACA


Source-eldiariony.com