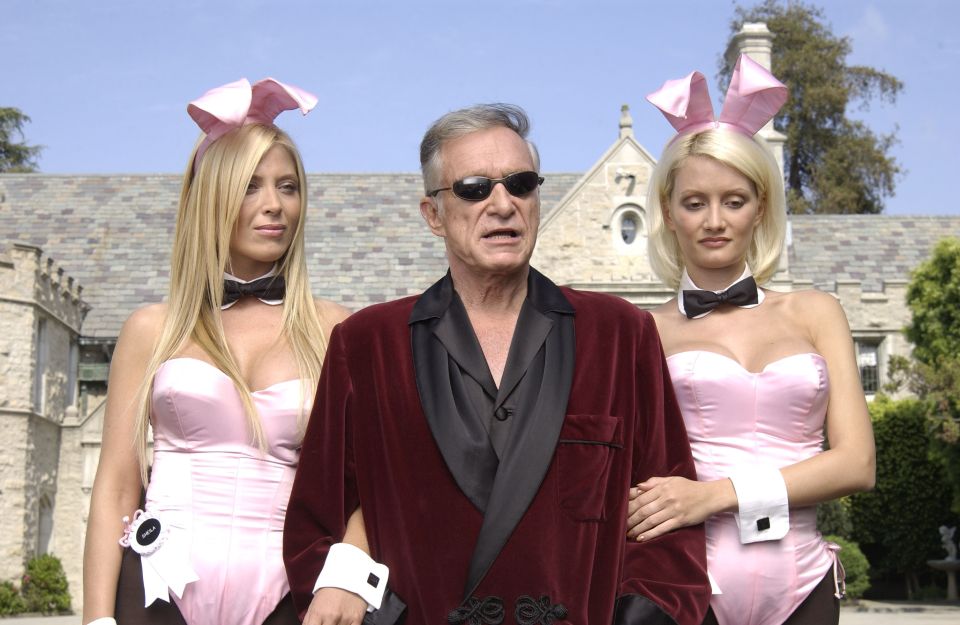 Photo: Robert Mora / Getty Images
'Secrets of Playboy' is the new documentary that aims to reveal the uncomfortable and dark secrets of Hugh Hefner, his mansion and the "little" empire he built called Playboy.
After Hefner's death, several production companies revealed their interest in having the rights to tell the details of his career and his magazine, which revolutionized the publishing industry for years.
Now it is reported that they are already working on the series to be broadcast on the A&E Network channel in 2022 and will tell all the secrets behind the controversial brand.
The story about Playboy It will be told in documentary format, so it will have unpublished images of the most significant moments in its history, including testimonies from people who lived in the mansion.
'Secrets of Playboy' will include interviews with Miki García, former director of Playmate Promotions; Hefner's ex-girlfriends such as Holly Madison, Bridget Marquardt and Sondra Theodore; Hefner's personal assistant, Stefan Tetenbaum; bunny mother PJ Masten and Jennifer Saginor, a resident of Playboy Mansion West, among others.
"I really believed that I was the owner of these women."Garcia noted in a teaser for the docuseries. "I never realized that entering the world of Playboy was a dangerous choice," he stressed.
The series produced by The Intellectual Property Corporation (IPC) of Industrial Media for A&E Network will have a worldwide distribution, after its premiere in the United States.
A&E announces documentary event #SecretsofPlayboy. Explore the hidden truths behind the fable and philosophy of the empire through a modern-day lens with exclusive interviews with insiders from all facets of the Playboy world. Coming early 2022. # TCA21 @official_TCA pic.twitter.com/g0KFZuXR0C

– A&E (@AETV) August 17, 2021
---
READ ON: Holly Madison, Hugh Hefner's ex, reveals she suffered from body dysmorphia when she lived in the Playboy mansion
– "To live in the Playboy mansion you had to sleep with Hugh Hefner", former Playboy bunny makes strong statements about the tycoon