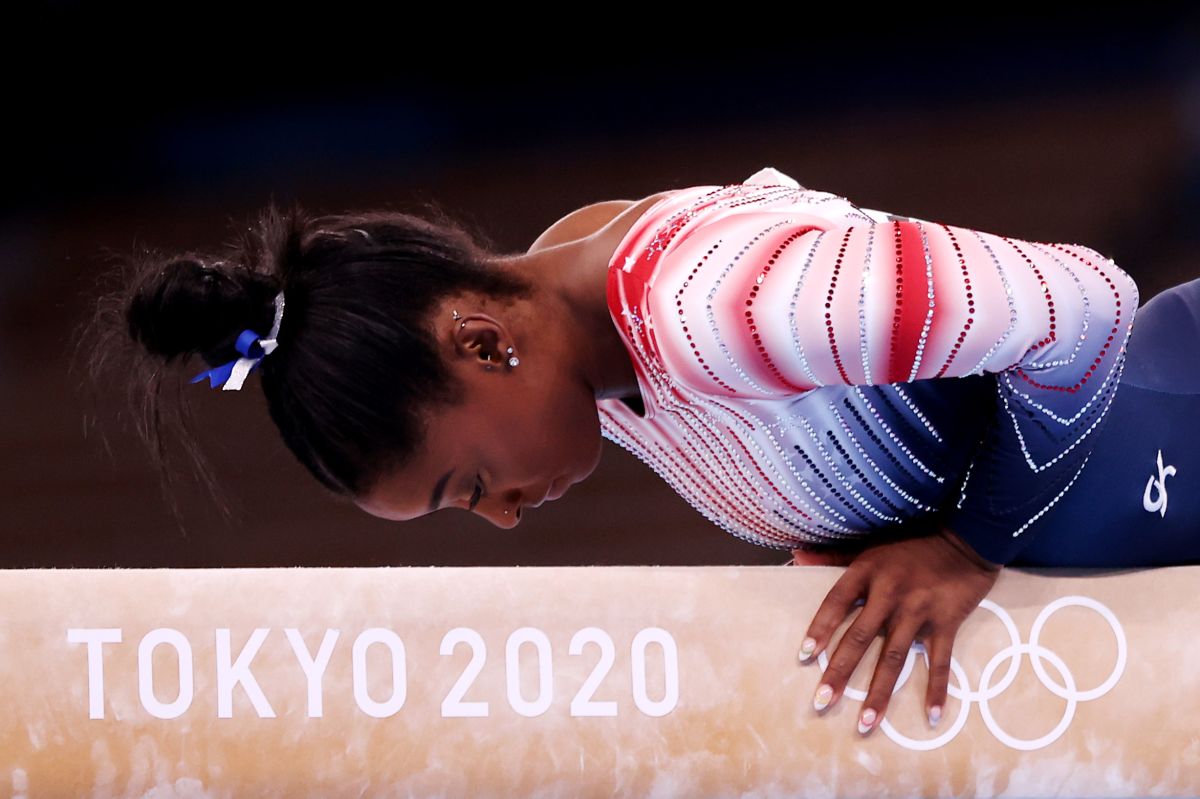 Two days from achieving the bronze medal in the balance beam discipline of Tokyo 2020, the american gymnast Simone biles offered some forceful statements where he showed that for the fact of being a woman, many people want to see her fall.
its withdrawal from artistic gymnastics events to take care of your mental health It has generated multiple samples of support, but also criticism.
"Put your mental health first. That's more important than any other medal you could win." – @Simone_Biles

Biles spoke with @MikeTirico after securing silver and bronze at the #TokyoOlympics. pic.twitter.com/BCM6QHbD2E

– #TokyoOlympics (@NBCOlympics) August 4, 2021
During a interview on la candela NBC, Biles spoke of all the controversy that surrounds his case and the problems that he has gone through.
"It is difficult to be an athlete, but it's harder to be a female athlete because everyone prays for your downfall and he wants you to ruin it, "he denounced.
First the person and mental health!#SimoneBiles pic.twitter.com/4EkBHxMLi8

– Georgina Holguin (@GeorginaHolguin) August 4, 2021
The gymnast highlighted how difficult it is to be a high performance athlete, and the pressure they endure: "What we do is not easy or everyone could do it. But also at the end of the day, we are not just athletes or entertainment, we are also human, and we have emotions and things that we are working on behind the scenes that we do not tell them ".
Biles too asked people to be more conscientious in questioning performance and the performances of athletes.
Simone Biles, on NBC: "We are human. We have real emotions and sometimes people don't realize that there are things that affect us every time we compete." pic.twitter.com/OIgcEoxbTh

– Sphera Sports (@SpheraSports) August 4, 2021
"Being the face of the Games didn't really affect meIt was just what I wanted to achieve and what I wanted to do, and how everyone said, you are the glue of the team, and that really stressed me because I never thought of it that way, "he said.
But despite the pressures and comments, Simone stressed the importance of preserving mental stability: "Pon your mental health first. It doesn't matter if you're on the biggest stage, that is more important than any other medal you can win ".
You may be interested in:
Emotional reunion: Christian Eriksen returned to Inter Milan
Tokyo 2020: United States ended Dominican dream of winning baseball gold