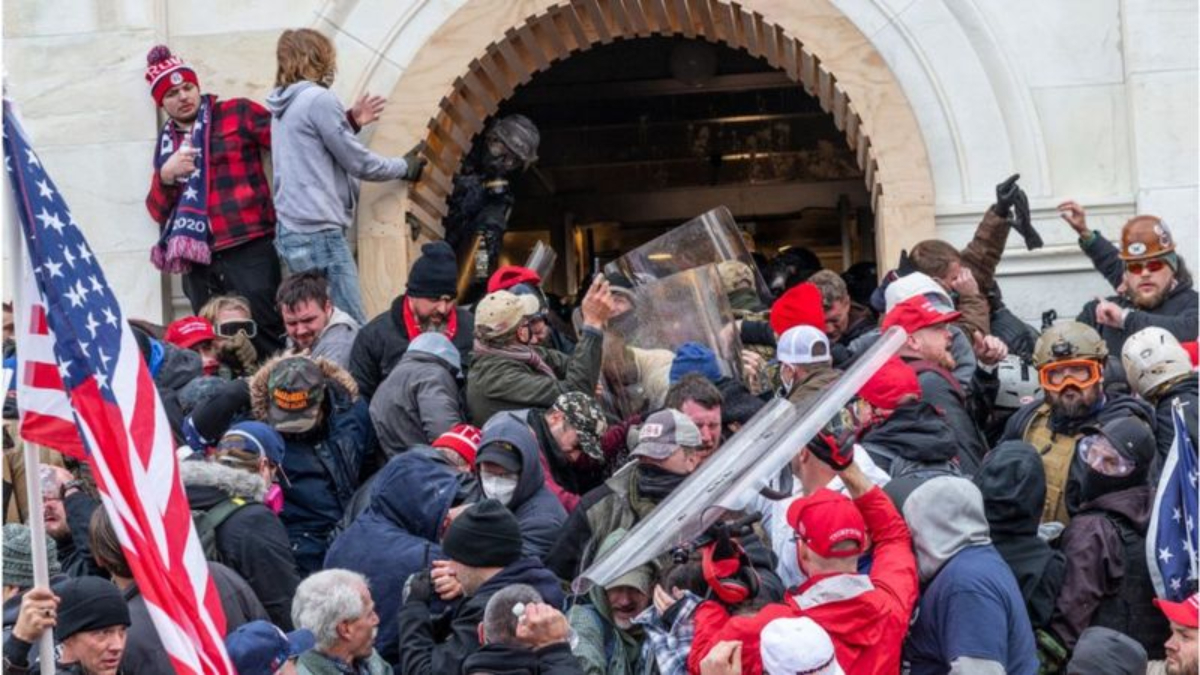 The Capitol Police, in the US capital, announced this Saturday that it has recommended disciplinary measures against six agents for their conduct during the assault on Congress in January, although they acquitted another twenty who had been investigated for negligence.
It's a statement, Capitol Police disclosed the results of their investigation into alleged misconduct cases of the agents destined to protect Congress during the assault on that building, on January 6, from a mob of supporters of then-President Donald Trump.
The agency opened 38 internal investigations after receiving complaints of alleged negligence, and was able to identify the police officers involved in 26 of the cases.
He concluded that in 20 of them "there was no negligence", While in the case of six other police officers, whom he did not identify, a" disciplinary action "was recommended, the nature of which he did not specify either.
Three of those six officers will be penalized for their "inappropriate conduct", while another will be penalized for their "failure to comply with orders", A fifth for" inappropriate statements "and a sixth for" inappropriate distribution of information, "the statement said.
In addition, the Capitol Police announced that the US attorney general's office for the US capital "did not find sufficient evidence that none of the officers committed a crime".
The Capitol Police added that they have yet to resolve a last internal investigation, on an agent accused of both "unsatisfactory performance"As of" improper conduct. "
The police response to the assault on the Capitol drew criticism, especially after videos were released showing some officers apparently removing protective barriers around the building and taking photos with members of the mob. although it is not clear if the announced sanctions are related to those cases.
But many other policemen have been praised for their heroism, and seven of them who were attacked that day sued Trump in August, whom they accused of having incited violence with his unfounded statements about electoral fraud.
Authorities estimate that on January 6, some 10,000 people marched to the Capitol and about 800 broke into the building to prevent Biden's victory from being ratified.
Five people were killed and about 140 officers were attacked by pro-Trump protesters.
So far, some 550 people have been indicted on charges related to the January assault, including 165 people charged with crimes of assault on authorities.
Read also: North Korea tested new long-range missile amid international sanctions