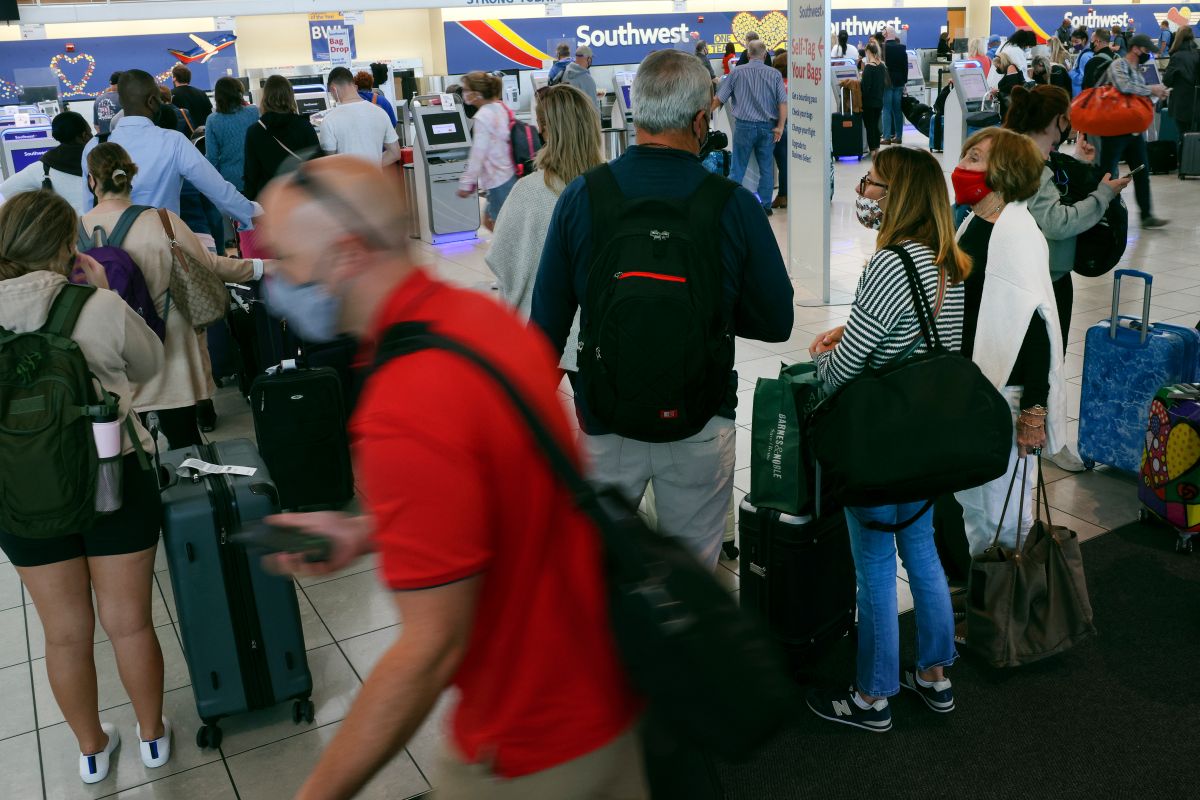 Photo: Kevin Dietsch / Getty Images
Southwest Airlines continues with the problem of cancellation and flight delays this Tuesday for the fifth day in a row.
As of 9 a.m. today, Flight Aware reported that the airline had canceled 87 flights. Additionally, more than 190 flights had been delayed.
The airline told FOX Business that it was seeing exponential hourly improvements.
On Sunday, the company canceled more than 1,000 flights or 29% of your schedule for that day.
A day earlier, Southwest suspended 808 flights and reported 1,187 delays.
The airline attributed the situation changes in weather conditions that affected traffic at Florida airports in addition to air traffic control problems.
"To recap the cancellations for the weekend, bad weather and air traffic control problems In Florida, a big operation for us, Friday night created significant disruptions to our entire network and we spent the entire weekend recovering from the high number of displaced crews and aircraft, "a Southwest Airlines spokesperson told the outlet.
Cancellations occur in a moment of tension between the airline and its pilots union due to the recent order to get vaccinated against COVID-19. This Friday, the Southwest Airlines Pilots Association, which represents 9,000 of these employees, asked a federal court to block the order that requires all employees to be vaccinated against the coronavirus.
However, the company spokesperson rejected the report that the stage responds to protests by staff.
The changes left dozens of passengers stuck in airports from California to the East Coast, some sleeping in the corridors of the terminals.


Source-eldiariony.com