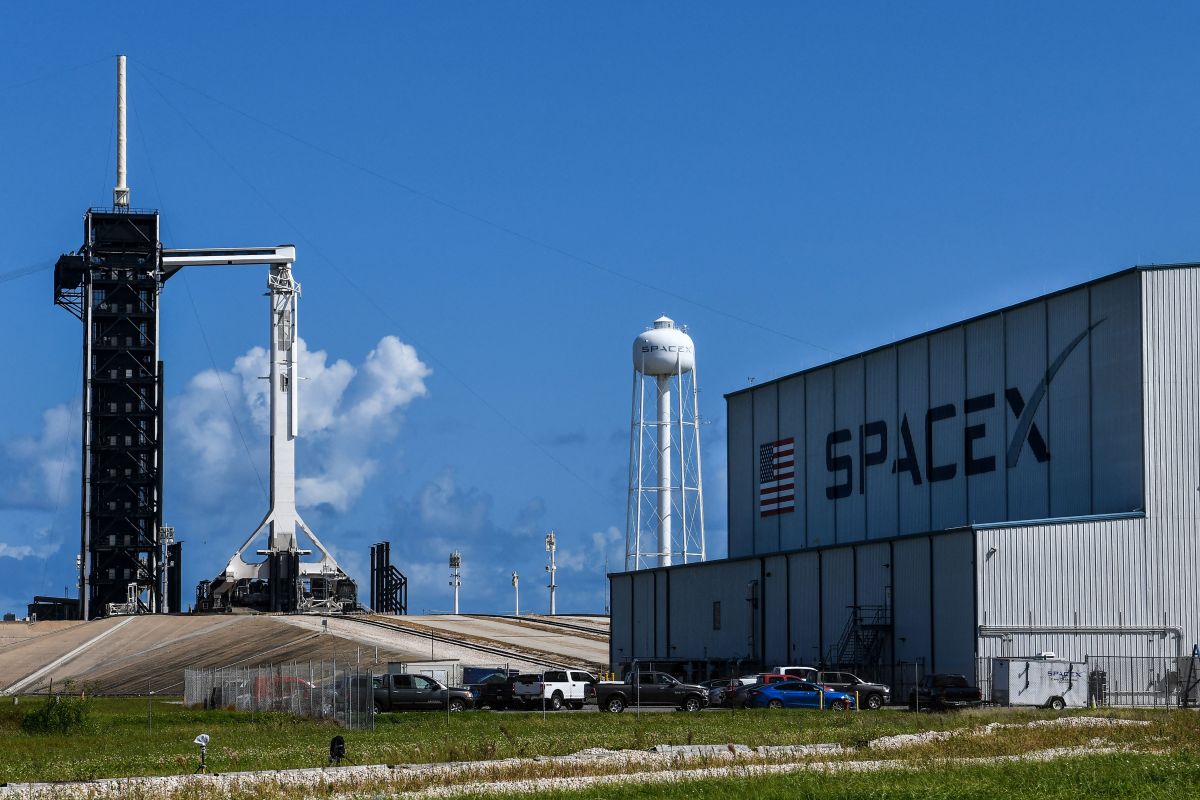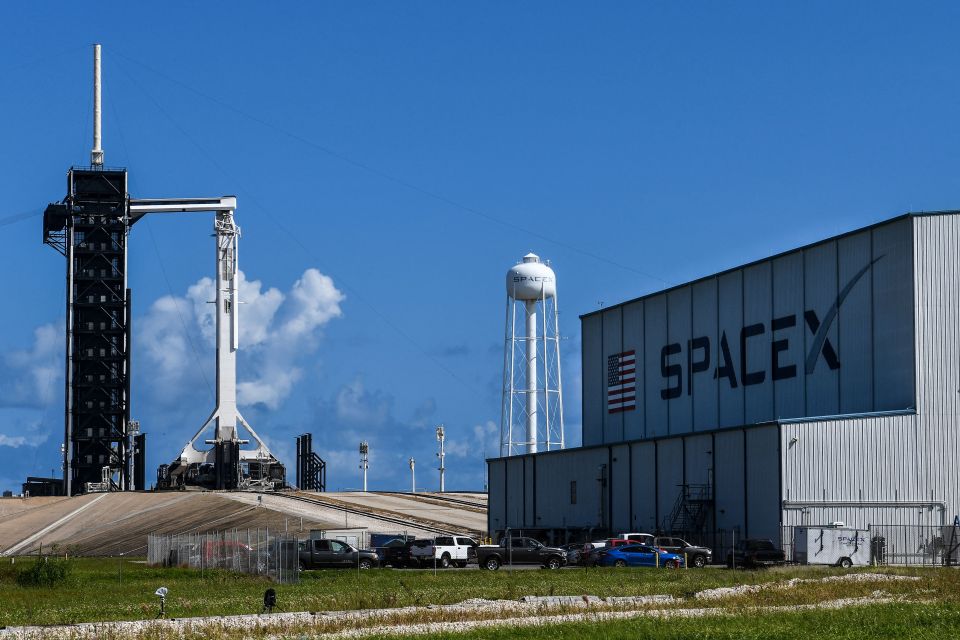 Photo: CHANDAN KHANNA / Getty Images
Four amateur astronauts went into space Wednesday from Florida on a private mission to stay in orbit.
The crew of Inspiration4, made up of a billionaire and three "common citizens", took off from the Kennedy Space Center in a Dragon capsule from the rocket company SpaceX.
The quartet will spend the next 3 days orbiting the Earth.
This is another milestone in the space tourism market, which is experiencing a resurgence after a decade-long hiatus.
Just a few months ago, billionaire entrepreneurs Richard Branson and Jeff Bezos flew above Earth's atmosphere in their own space vehicles.
And after this latest mission, there will be two private visits to the International Space Station (ISS): one in October, with a Russian film director and an actress, and a second for New Years.
Inspiring stories
The Inspiration4 team is made up by Jared Issacman, Hayley Arceneaux, Sian Proctor and Chris Sembroski.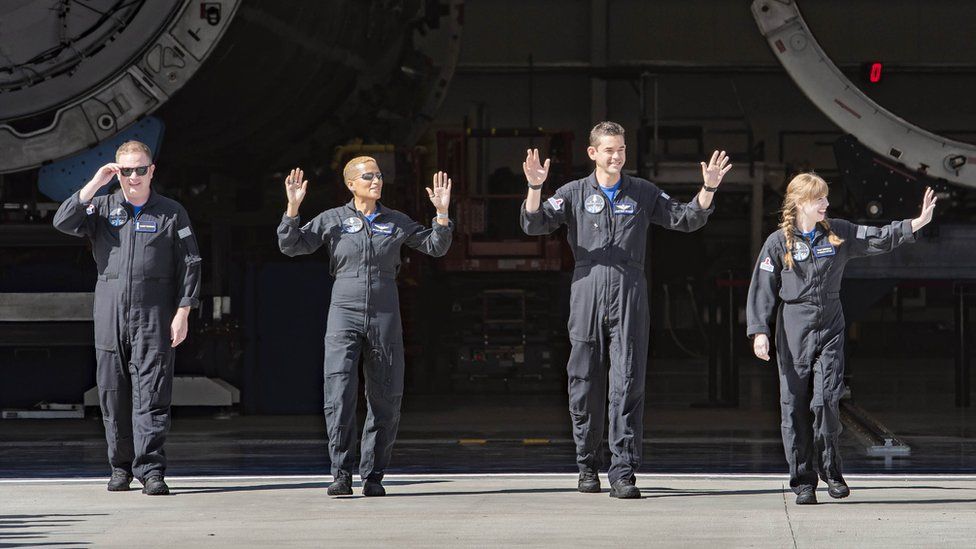 Isaacman, 38, who made his fortune developing systems to process credit card payments, paid for the trip.
The businessman invited people with inspiring stories as fellow travelers.
Something that illustrates well Hayley Arceneaux, 29, who overcame bone cancer as a child. As an adult, she returned to work for the medical center that cured her: St Jude Children's Research Hospital in Memphis, Tennessee.
Isaacman wants to raise $ 200 million for host capital work.
Sian Proctor, 51, is a geoscientist and science communicator. He came close to being a NASA astronaut in 2009, but lost in the final round of selection. Proctor earned his position through his role as an artist and by demonstrating his entrepreneurial skills. He plans to paint while looking out the domed window of the Dragon capsule.
Chris SembroskiThe 42-year-old is a veteran of the US Air Force and works as an engineer at Lockheed Martin aerospace company. He made a donation to St Jude that was also good as a drawing entry for fourth place on the team.
Sembroski didn't win the lottery, but a friend did, and asked him to take his place.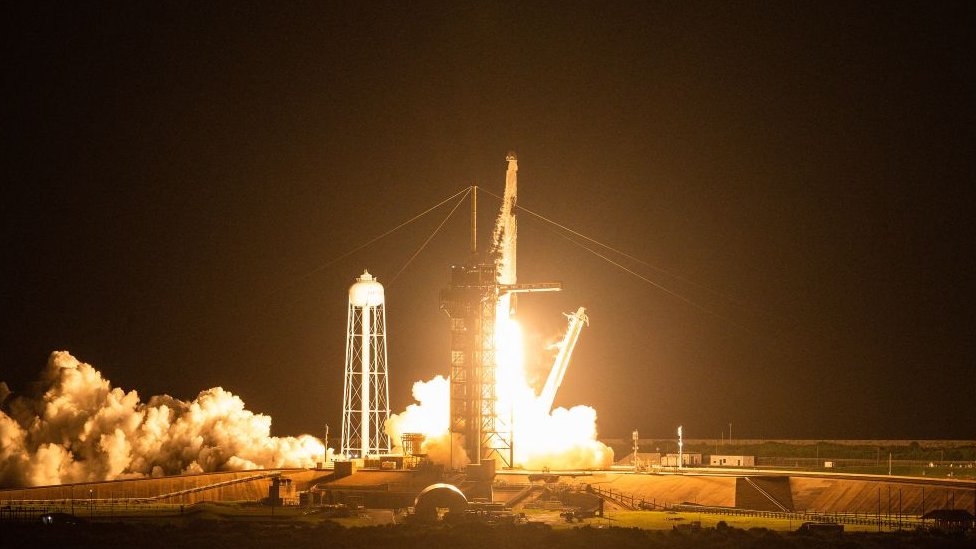 Civil mission
All four have had six months of intensive training with SpaceX.
However, the onboard computer systems will be in control of its Dragon capsule, overseen by SpaceX teams on the ground.
The capsule will not approach the ISS.
You are on a "free flight" to a 575 km altitude. That's roughly 150 km above the orbiting lab, and roughly the height from where the Hubble Space Telescope observes the cosmos.
SpaceX and Inspiration4 described the launch as the first "fully civilian mission in orbit".
Although, as BBC Science correspondent Jonathan Amos explains, that depends a lot on your definition of "civilian".
The first man to walk on the Moon, Neil Armstrong, was technically a civilian, having resigned from his Navy commission in 1960, nine years before Apollo 11.
It may interest you:
Elon Musk's company SpaceX has sent 10 astronauts into space in less than a year
SpaceX acquires two old platforms to build floating launch bases for its spacecraft
SpaceX Starship: prototype spacecraft explodes again on second controlled landing attempt
---
Now you can receive notifications from BBC News Mundo. Download the new version of our app and activate them so you don't miss out on our best content.