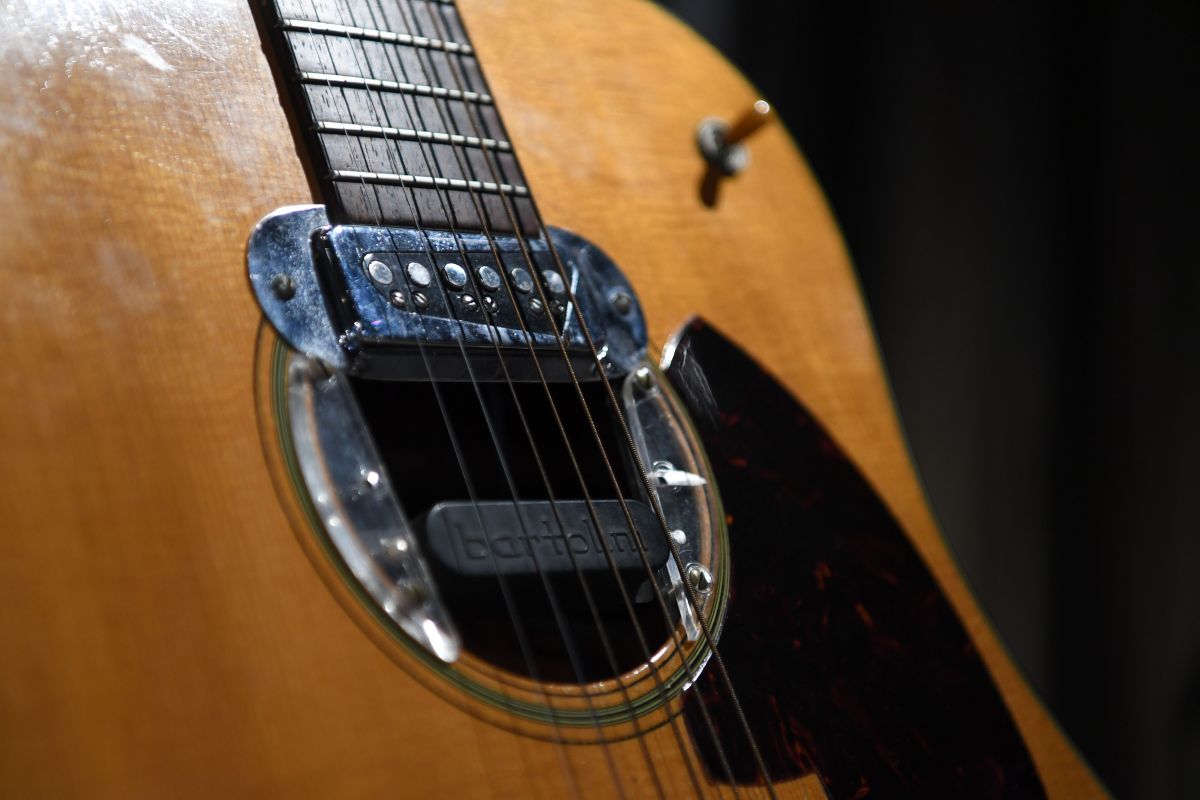 Photo: DANIEL LEAL-OLIVAS / AFP / Getty Images
In the album cover Nevermind by rock group Nirvana which appeared in 1991, a naked 4-month-old baby appears in a pool, swimming behind a dollar bill pierced with a hook.
That baby is Spencer Elden, who is now 30 years old, has sued Nirvana for child exploitation and pornography, claiming that the gang knowingly distributed the nude photo of Elden as a baby and the group profited from it.
Elden is seeking $ 150,000 in damages to each of the 17 defendants, including members of the band, the estate of Kurt Cobain, photographer Kirk Weddle, Universal Music, Geffen Records, Warner Records and MCA Music among others, a lawsuit that would total up to $ 2.5 million of dollars.
🍼 Thought for the day? 🍼 Spencer Elden alleges he has suffered personal injury as a result of Nirvana's Nevermind album cover. pic.twitter.com/nAzAb0Wsi7

– Grant Perry ✏️💥 (@ GrantPerry144) August 25, 2021
The history of the album cover
The cover photo was taken by Weddle, who was a friend of Elden's father. Lawsuit Accuses Weddle of Producing a "Sexually Graphic" Photo. He adds that initially there was opposition to the baby's genitalia appearing on the album cover and that the plan was to put a sticker on it.
"However, the decal was never incorporated into the album cover." The lawsuit alleges that Kurt Cobain, lead singer of the band who died in 1994 at age 27, purposely chose the image of Elden with his penis exposed, reaching for a dollar bill hanging from a hook "as if he were a sex worker ".
Related: #FreeBritney: Singer Britney Spears Seeks To End Her Father's Legal Guardianship Of Her $ 60 Million Net Worth
On the other hand, Elden's parents also never signed a statement authorizing the use of the image, and Elden himself never received any compensation, the lawsuit emphasizes.
"Spencer's true identity and legal name are forever tied to the commercial sexual exploitation he suffered as a minor," according to Robert Lewis, Elden's attorney, in the lawsuit.
You may be interested in the following news: