YouTube videos can be downloaded and stored on a computer following a few steps. – Photo: Christian Wiediger / Unsplash
Like Spotify, YouTube allows downloading of content only in its Premium version. This download keeps the content in the application to allow offline playback but does not store it on the device. This advantage does not exist in the free version, at least not from the application or the website. Still, it is possible through other applications and tools that also store everything downloaded on devices.
Among the many tricks to download a YouTube video, one of the simplest involves using the savefrom.net website, which allows storing the resulting file on the computer. Here are 3 easy steps to follow to be successful in minutes:
1. Go to youtube.com and choose the desired video. When it appears on the screen, go to the address bar and enter "ss" between the dot after "www" and the word "youtube", as shown in the image below. After doing so, press the "enter" key.
2. The first step redirects to the online video download page savefrom.net. It will show a green bar with the URL of the selected video and a preview of it, the latter accompanied by a menu to choose the format and resolution. After choosing the format and resolution, it is necessary to go to the bar that shows the video's URL and press the "download" button on the far right.
3. With an average connection, the video takes just a few seconds to download and will show up immediately between recent downloads. All you have to do is go to the download folder to find it and play it whenever you want, even without an internet connection.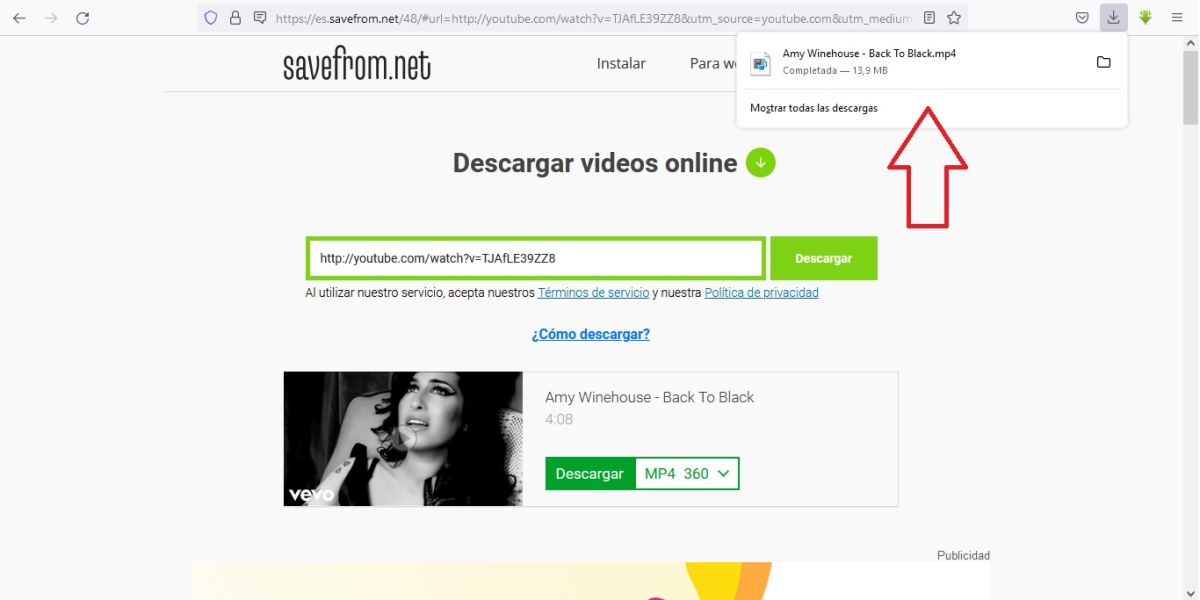 Although savefrom.net can work with Google Chrome, it is particularly fast with Mozilla Firefox. Therefore, it is the most recommended search engine to download using this method. In addition to the ease, savefrom.net downloads videos in HD quality, favoring the image and sound for greater user enjoyment.
What's more, savefrom.net offers a free extension that is installed in the search engine and that allows you to download videos from both YouTube and other platforms such as Vimeo, Daily Motion, and even Facebook more quickly since it adds a button close to the video to facilitate the process.