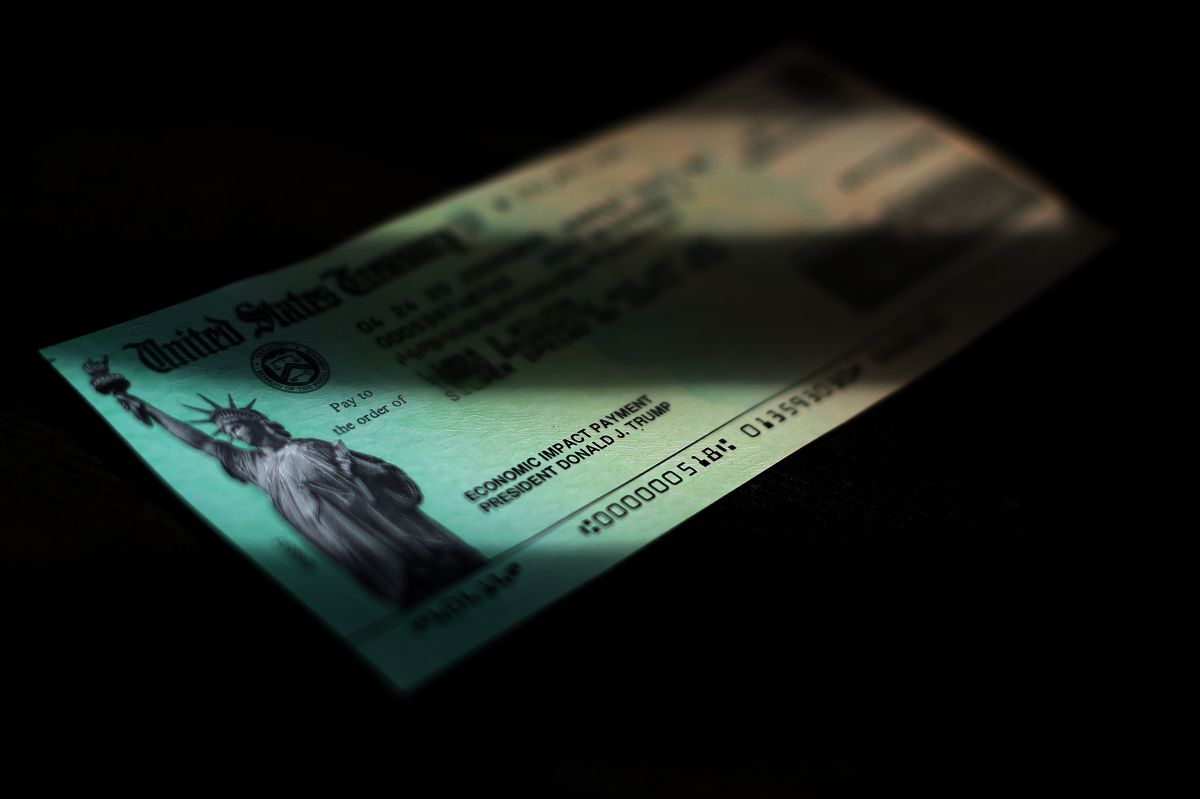 Photo: Chip Somodevilla / Getty Images
A 39-year-old man from Reston, Virginia, He was sentenced Wednesday to 70 months in prison for bank fraud and aggravated identity theft. in relation to a schema to create fake COVID-19 stimulus checks and for attempting to conduct various fraudulent financial transactions.
According to court documents, between December 2019 and August 2020, Jonathan Drew stole emails that were addressed to more than 150 people in Fairfax and Loudoun counties.
Officials say the stolen mail included bank statements, credit cards, W-2 forms, and over $ 700,000 on checks, including stimulus payments.
Authorities reported that Drew used the stolen documentation to create fake stimulus checks between $ 1,200 and $ 2,400.
With the information of several citizens, he was able to rent an apartment, open bank accounts, and tried to carry out fraudulent transactions using fake checks and credit cards and make bank transfers.
"The defendant's extensive fraud scheme involved the illegal acquisition of personally identifiable information belonging to more than 150 individuals," said Raj Parekh, Acting United States Attorney for the Eastern District of Virginia.
"In addition to causing financial harm to the people from whom he stole checks and credit cards, the defendant's criminal conduct He also inflicted emotional harm and distress on his identity theft victims. As this case shows, those who seek to enrich themselves illegally by defrauding and robbing our residents will be prosecuted in the Eastern District of Virginia. "
Related: IRS Detected Potential Identity Theft Fraud in Over 5 Million Tax Refund Requests
The Internal Revenue Service (IRS) has launched a new alert to taxpayers to be alert to any sign that seems suspicious and to report any type of abuse since criminals take advantage of any opportunity to scam you.
The IRS recalls that the federal office never contact taxpayers by email, text message or through social media to request personal information, offer gift cards or make some type of bank transfer.
You may be interested in the following news: