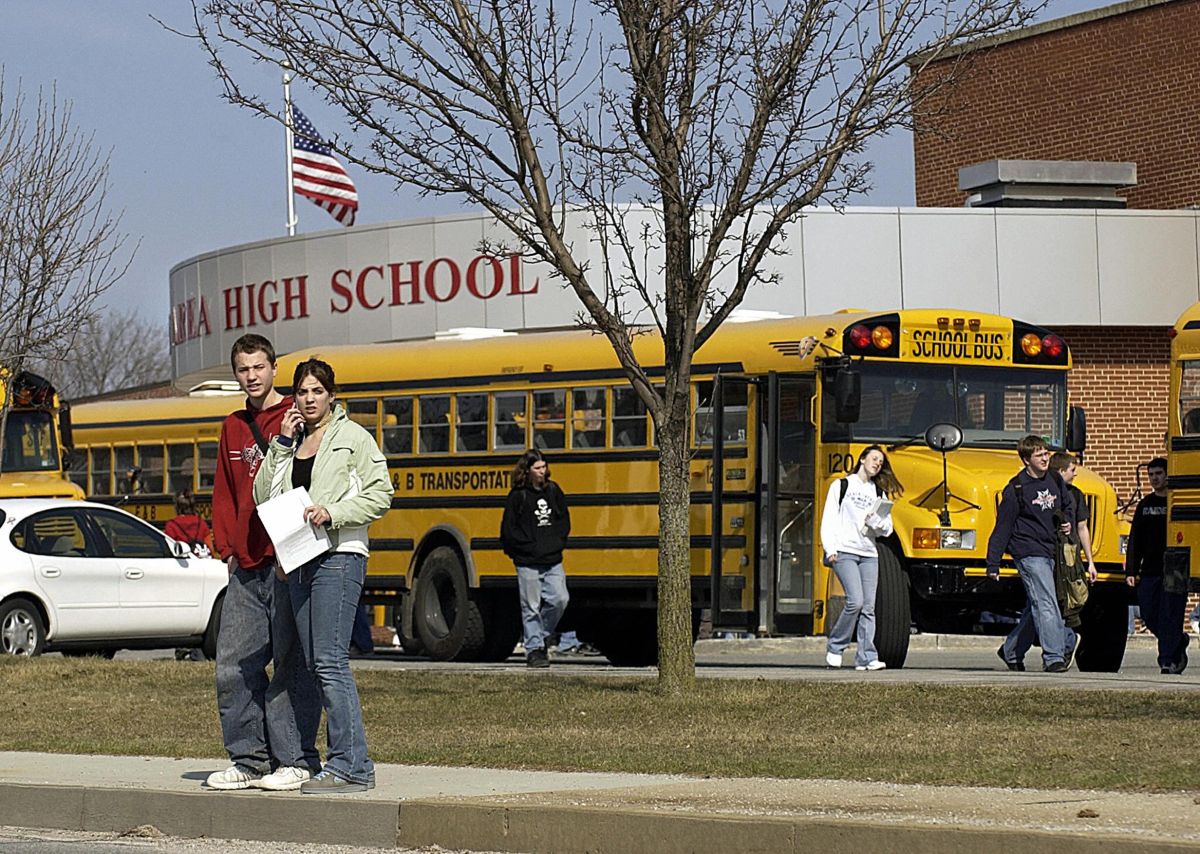 Photo: Stan Honda / AFP / Getty Images
Four Pennsylvania students were charged with planning an attack on his school by 2024, when will the 25 years after the Columbine massacre.
According to a statement from the Lackawanna District Attorney's Office, two teenagers from Dunmore High School were charged as adults by the "Severity of the charges", and two other students were charged as minors.
Alyssa Kucharski and Zavier Lewis, both 15 years old, were charged as adults and were arrested on charges of illegal possession and manufacture of weapons of mass destruction, terrorist threats, aggravated assault, possession of explosive material and criminal conspiracy.
Kucharski was also charged with the risk of catastrophe, and both allegedly conspired to cause harm to Dunmore students in an attack that would be similar to that of Columbine by 2024., year in which they would be graduating.
The district of Lackwanna indicated that Kucharski admitted to police that he had first learned of the Columbine shooting when he was between 11 and 12 years, finding this tragedy "very interesting". She explained to the officers that when she is interested in something, she "becomes obsessed", which motivated her to recreate with Lewis the shooting that occurred in 1999 for three years from now.
He added that he had every intention of causing more deaths than at Columbine, and that to make that possible, he had manufactured incendiary devices, including Molotov cocktails, which he had tried near a river.
Corresponding to Kucharski's statement, the police had found a Molotov cocktail in his home, as well as various materials. They also found drawings of tube bombs and lists of weapons and ammunition in his notebook, the complaint said.
Agents also found a page in a notebook dedicated to information on the Columbine shooting, which contained accounts of the perpetrators of the crimes, Eric Harris and Dylan Klebold.
For his part, Lewis informed the police that he does not like the school or those who make it up, so he and Kucharski stopped preparing the murderous plan after his partner discovered that the group chat in which the suspects communicated (nicknamed "NBK") was under investigation.
The district attorney's office stated to parents, and educational personnel through a statement that no threat was active. "at this time".
The 1999 Columbine massacre shocked the United States after two students armed with guns and bombs opened fire at the Littleton, Colorado high school, an incident in which they died. 13 innocent and 23 injured. Later both murderers committed suicide.
With information from CNN
You may also like:
VIDEO: Mass shooting in Russia leaves at least 8 dead and students flee through windows
VIDEO: Police after shooting in Tennessee: "It is the most horrible event in the history of Collierville"
VIDEO: Two students were injured after a teenager shot inside a high school in Virginia


Source-eldiariony.com