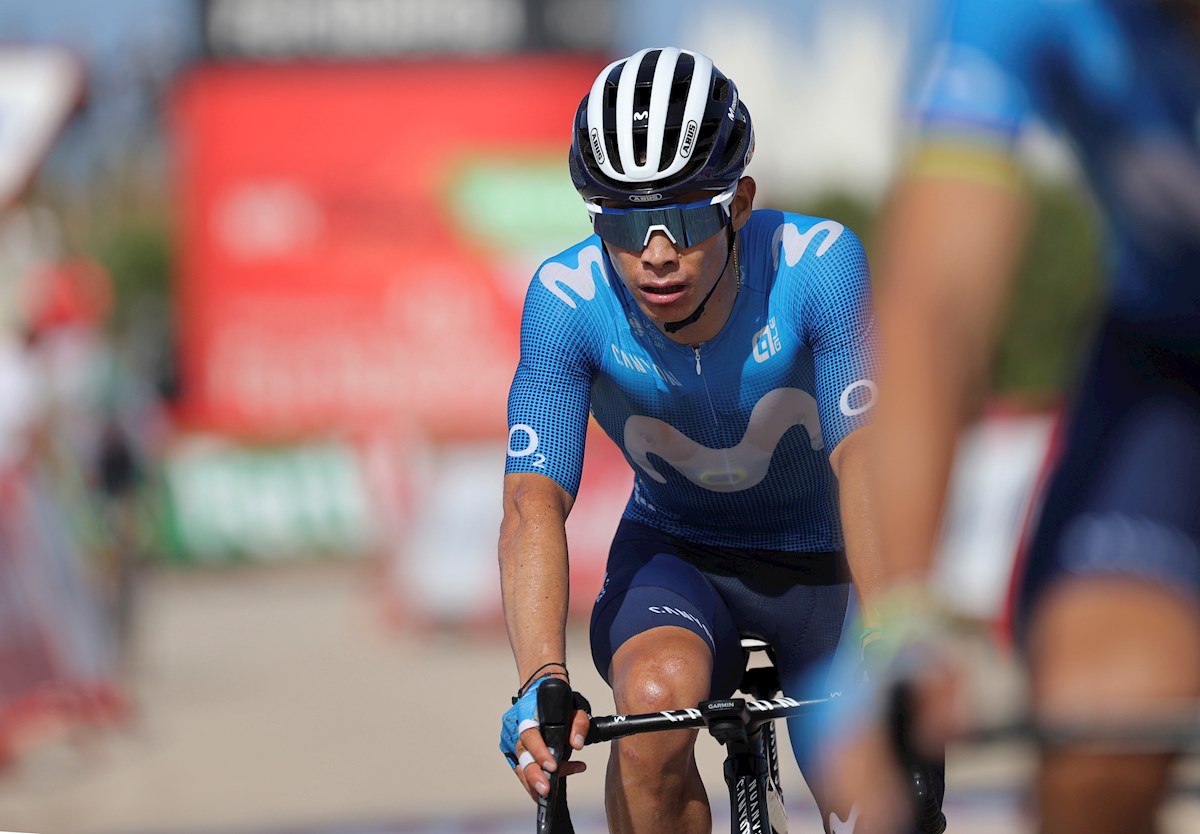 The Colombian Miguel Ángel López (Movistar) He has assured that he has not seen the fall of his partner Away Valverde and that is why it has attacked shortly after it occurred.
"I have not seen how the crash was because we were just a little behind, after he and Rojas had started, as we had planned. I came in a second group with Enric and when we passed through the crash zone there was no one on the floor. I only found out later and I was very sorry, "he said after the stage.
The Fisherman has been "sad" for the abandonment in today's stage of Vuelta 2021 by Alejandro Valverde, a "runner", without whom he believes that his team "loses a lot".
🇪🇦 # LaVuelta21 Creepy fall of Alejandro Valverde (Movistar Team). The 'Bala' has been badly hit.

With great courage, the Murcian tried to continue in the race. However, it cannot take any more. Cry heartbroken for having to leave.pic.twitter.com/F2Qdq9yyH9

– International Cycling (@CiclismoInter) August 20, 2021
"We are saddened by the news that our 'Bala' does not continue in the race. Loses a lot of equipment. 'Bala' is a great runner who gave us a lot of experience and peace of mind. He is a key man for a field like today and in small groups with him we could always seek to go forward. It's a shame, "he lamented.
"Alejandro has plenty of quality. Over the years that he has, he never ceases to amaze, we always had him in front positions, he gives you confidence, he has a lot of experience. We are very sorry about your discharge, "he insisted.
🎥😥 @alejanvalverde suffers a fall after his attack. Cheer up, champ!

🇪🇸 Crash for Alejandro Valverde @Movistar_Team just after his attack. Cheer up, sir! 🙌# LaVuelta21 pic.twitter.com/MFn1iMZQuU

– The Vuelta (@lavuelta) August 20, 2021
López explained that he is already "noticing the fatigue" in the race and that he does not know how they will face the next important appointment of the race, on Sunday at Alto de Velefique. "I don't know how we will be on Sunday, but it will be very hard for sure. You are getting tired, and you have already seen that today there were not many attacks on the last climb due to this wear and tear and because the ramps were too steep to open a gap ", he repaired.
And he summarized the state of Movistar: "for the moment we are fine, the sensations are good, we have to continue and see how we continue."
Read also: The Venezuelan Football Federation has a debt of around $ 6 million dollars