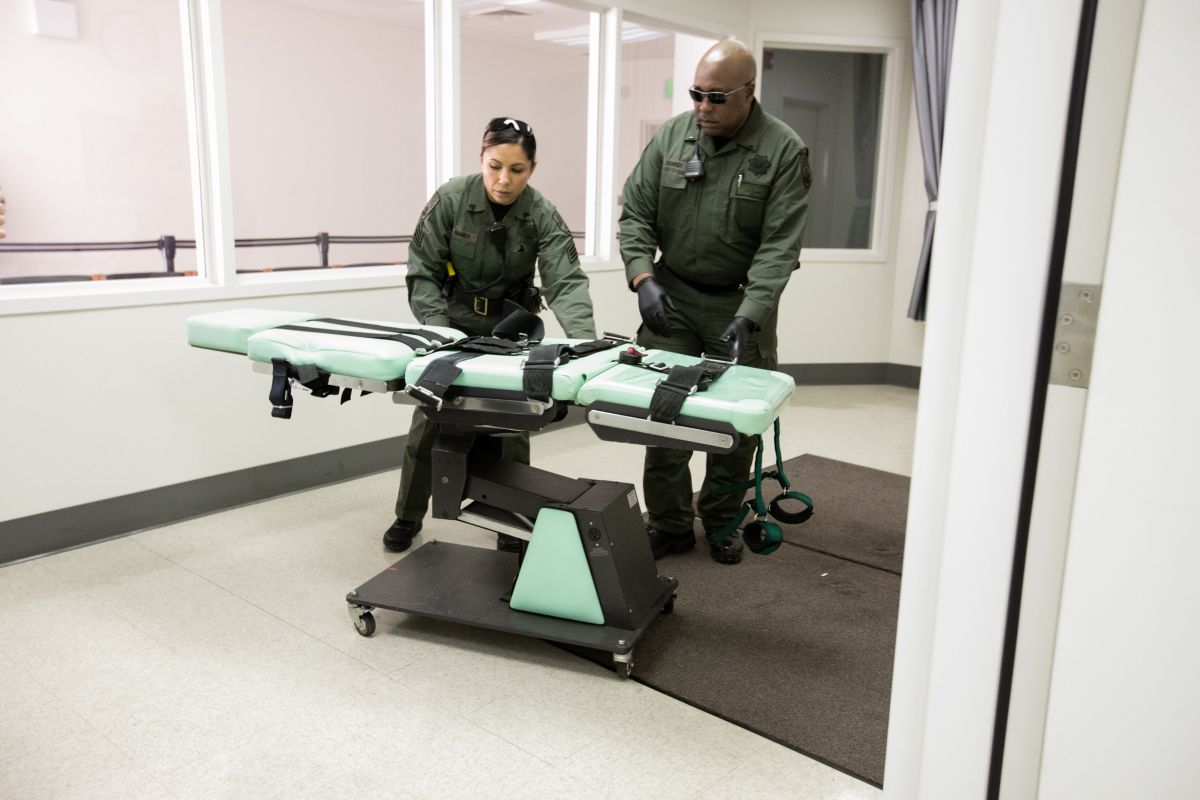 Photo: Department of Corrections and Rehabilitation / Getty Images
WASHINGTON – The U.S. Supreme Court on Wednesday suspended lexecution of Latin prisoner John Henry Ramírez to study his request to be accompanied by his pastor and that he can pray and place his hands on him in the moment you receive the lethal injection.
In a short decision published the same night Ramírez was to be executed in Texas, heThe highest court in the country agreed to study the case of that prisoner, and ordered to schedule a hearing with oral arguments on the subject for October or November of this year.
Ramirez, sentenced to death for the murder of Pablo Castro During a 2004 convenience store robbery, he filed an emergency petition with the Supreme Court Tuesday so that the Rev. Dana Moore could pray and physically touch him during the performance.
Before the Supreme Court ruled, the state of Texas and two lower courts had rejected the request of the 37-year-old Hispanic, considering that it was against the regulations.
Texas asked Supreme Court to reject request for sentenced to death
Texas had asked the Supreme Court to reject Ramírez's request, and the state Department of Criminal Justice rejected that the pastor could lay his hands on the prisoner and pray aloud during the execution, considering that this could complicate the process.
In his petition to the high court, Ramírez had alleged that since 2016 he received spiritual advice from Moore, pastor of Second Baptist Church in Corpus Christi, the convicted murderer's hometown.
The inmate's motion assured that, if his request is not granted, Moore would be forced to remain in a "small corner" of the room despite the fact that his "sworn statement before a notary explains that putting his hands on a dying body and vocalizing prayers during the transition from life to death are intertwined with religious services ".
He added that it could not be considered that your order was intended to delay execution because he filed the "spiritual advisor" case in August 2020, 13 months before the current execution date. In the opinion of Hispanics, the rejection of his request would lead him to be executed without the "spiritual advisor guaranteed by the Constitution."
Convict only got $ 1.25 in robbery in which he killed worker
Ramírez was convicted of the stabbing to death of Pablo Castro, a Corpus Christi convenience store worker, in a robbery in which he only made $ 1.25.
His two accomplices, Christina Chávez and Ángela Rodríguez, were arrested in the hours following the assault, but Ramírez managed to flee, although he was finally arrested in Brownsville in February 2008.
Ramírez's execution had already been delayed on two other occasions, one in 2017 and another in September 2020, due to the COVID-19 pandemic.
It may interest you: