Secondary schools began their reopening this Saturday in Afghanistan without girls or teachers.
The Taliban ordered in a statement that only children return to classrooms, excluding to all the girls and women who work as teachers in the country.
In addition, on Friday the Ministry for Women's Affairs, in charge of ensuring the rights of Afghan women since 2001, was closed.
It was replaced by the Ministry for the Propagation of Virtue and the Prevention of Vice, a body to enforce strict religious doctrines.
It is the same department that between 1996 and 2001 deployed the so-called "morality police" in the streets to enforce the strict Taliban interpretation of Islamic religious law, known as sharia.
These regulations are signs that Afghanistan is returning to the severe taliban regime from the 1990s, despite the promises of the new leaders to exercise a more inclusive government.
"I am very worried about my future"
The statement issued on Friday, before the reopening of Afghan schools this Saturday, said the following: "All male teachers and students must attend their educational institutions."
High schools are usually for students between 13 and 18 years old. Most of them are segregated in Afghanistan, which would make it easier for the Taliban to close schools for girls.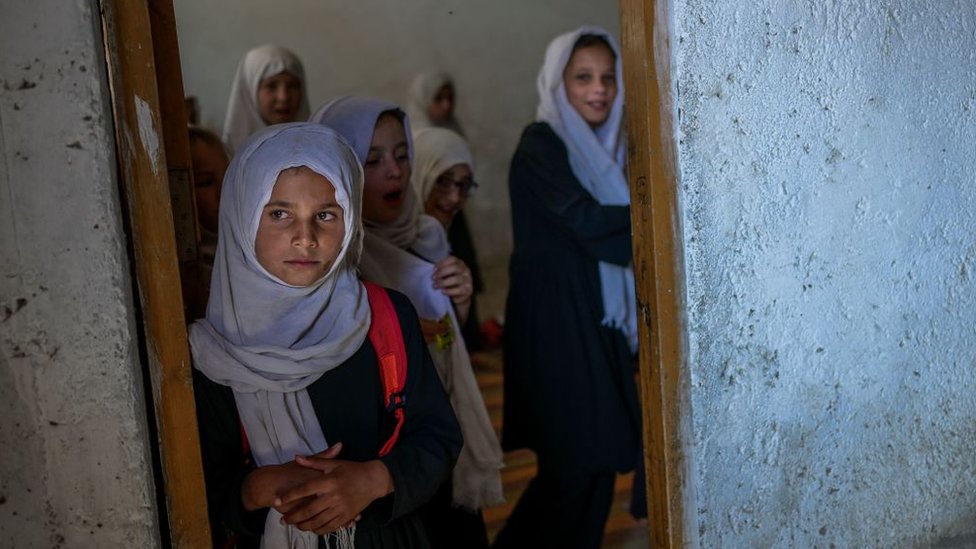 Some female students and their parents say the prospects for the future are bleak.
"I am very worried about my future," an Afghan student, who dreamed of becoming a lawyer, told the BBC.
"Everything looks very dark. Every day I wake up and ask myself: Why am I alive? Should I stay home and wait for someone to knock on the door and ask me to marry him? Do youANDIs this the purpose of being a woman?"
Her father said, "My mom was illiterate and my dad constantly bullied her and called her an idiot. I don't want my daughter to become like my mother ".
Another schoolgirl, a 16-year-old from Kabul, said it was a sad day".
"I wanted to be a medic!ica! And that dream has faded. I don't think they'll let us go back to school. Even if they open secondary schools again, they don't want women to get an education. "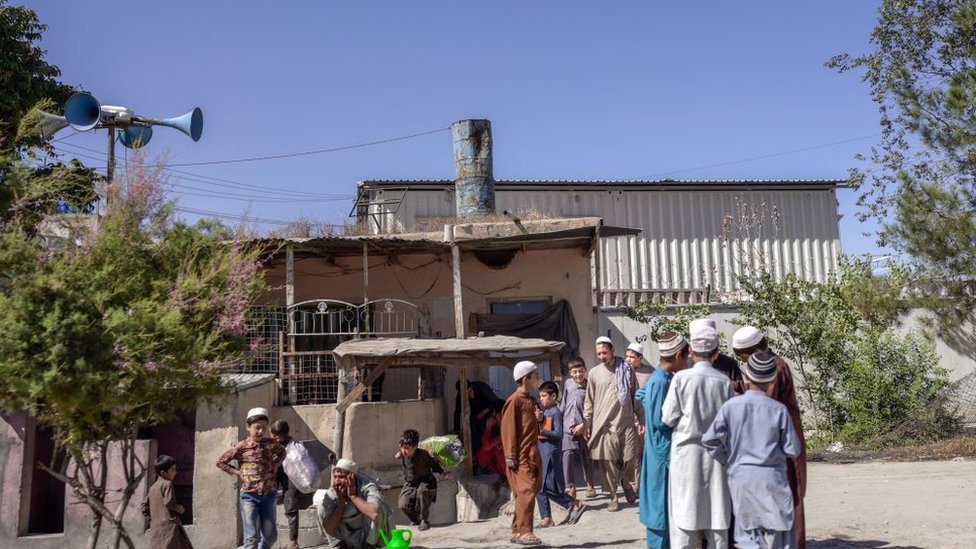 Earlier this week, the Taliban announced that women would be allowed to study in the universities, but they could not do it together with the men and would face a new dress code.
Some suggested that the new rules exclude women from college education because universities do not have enough resources to provide separate classes for men and women.
"A setback"
Since the Taliban was ousted in 2001, tremendous strides have been made in improving Afghanistan's school enrollment and literacy rates, especially for girls and women.
The number of girls in primary schools increased from almost zero to 2.5 million, while the female literacy rate almost doubled in a decade to 30%. However, much of the progress was made only in the cities.
"This is a setback in the education of Afghan women and girls," said Nororya Nizhat, a former spokeswoman for the Afghan Ministry of Education.
"This reminds everyone of what the Taliban did in the 1990s. We ended up having a generation of illiterate and uneducated women ".
Shortly after taking power, the Taliban said that the rights of women in Afghanistan would be respected "within the framework of Islamic law."
---
Now you can receive notifications from BBC Mundo. Download the new version of our app and activate them so you don't miss out on our best content.


Source-laopinion.com