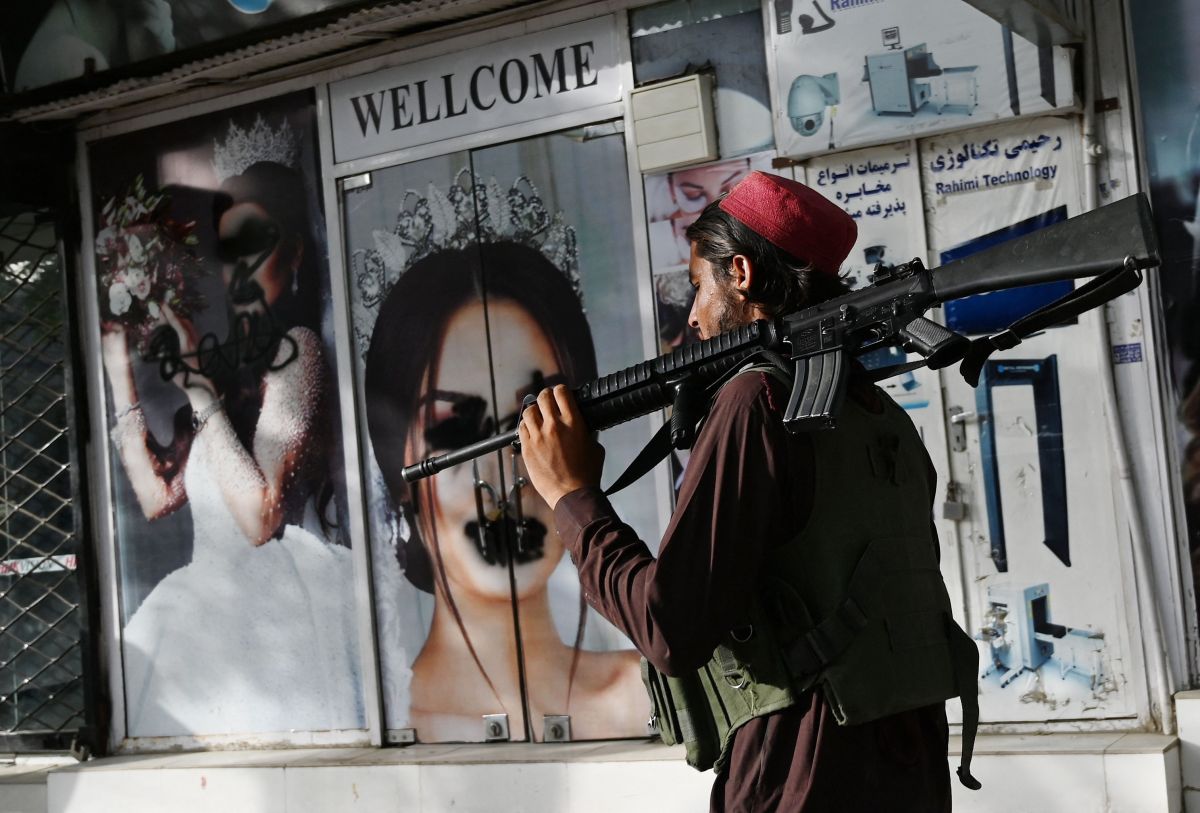 Photo: WAKIL KOHSAR / Getty Images
A former judge of Afghan origin, Najla Ayoubi, revealed that in the north of the Asian country the Taliban set a woman on fire after being accused of not knowing how to cook.
The above dramatizes the abuse and oppression to which women are subjected in that country, a panorama that is not expected to change under the new Islamic regime despite the promises of radical militants.
Women are sent in coffins to neighboring countries to become sex slaves
"They are forcing people to feed them or cook for them. Also, in the past weeks, many young women are being sent to neighboring countries in coffins to be used as sex slaves, "Ayoubi told Sky News after speaking with several women in the country.
"They are also forcing families to marry off their young daughters to Taliban fighters. I do not see where the promise is that they think that women should be able to work when we are seeing all these atrocities, "added the interviewee.
Ayoubi, who is now in charge of global "Every Woman Treaty" programs aimed at ending violence against women, had to escape the taliban and described her struggle as a "nightmare" that sought to reduce her to nothing in society.
The lawyer recalled the times she had to go to the store with her 4-year-old neighbor because she was a woman.
Ayoubi, what was Educated before the rise of the Taliban in the 90s, became the first female judge in her province before the combatants took over the area.
The professional had a central role in the creation of the constitution in the country after the Taliban were expelled in 2001. He applied for asylum in the United States following threats from members of the radical group.
At a press conference earlier in the week, a spokesman for the terror group indicated that under the new government to be established, women will have rights within the limits of Islamic (sharia) law.
In practice, this does not appear to be what is happening. Another incident that shows this is the case of RTA (Radio Television Afghanistan) anchor journalist Shabnam Khan Dawran, who was forcibly removed from her workspace. "I want to go back to work; unfortunately, they don't allow me to work. They told me that the regime changed and that I couldn't work, "Dawran was quoted as saying by Tolo News.
It may interest you: