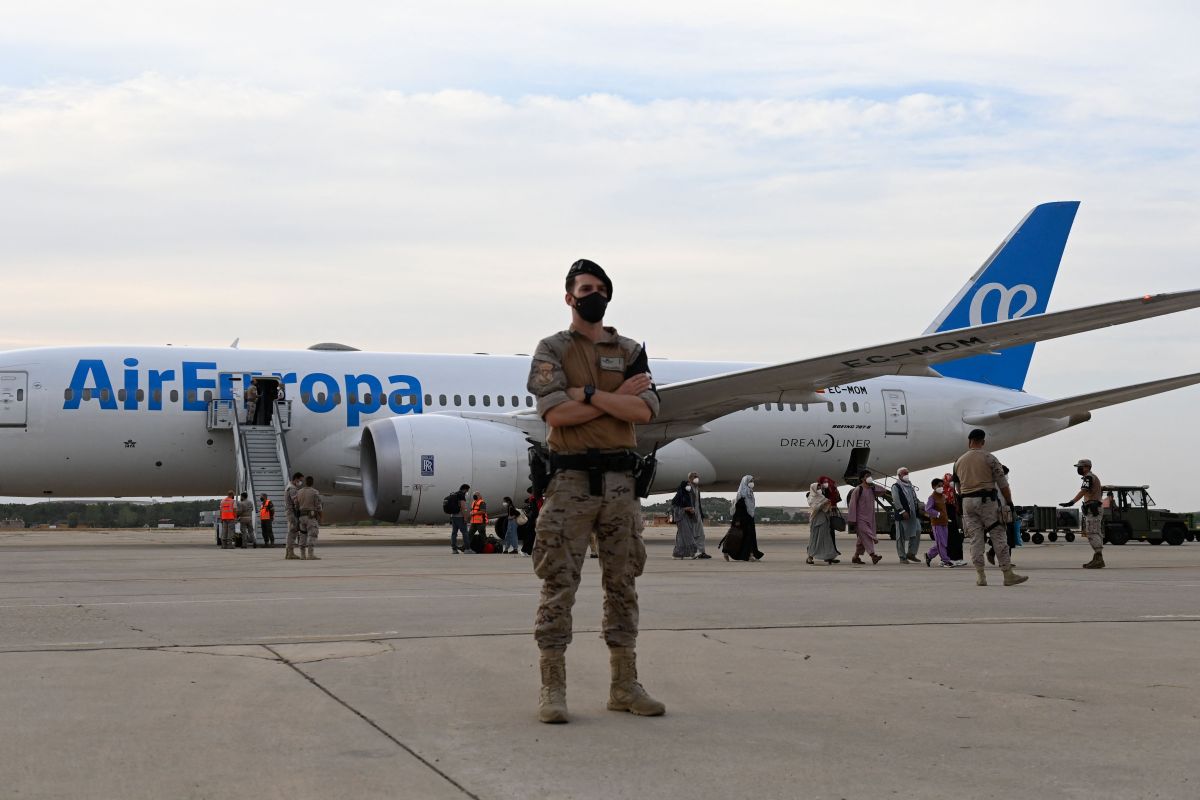 Photo: PIERRE-PHILIPPE MARCOU / AFP / Getty Images
An Australian trying to leave Afghanistan was attacked by the Taliban to the point that his face was bloody.
"They beat me … I am an Australian citizen," claims the man in a video reviewed by international media.
The subject, whose identity is unknown, was attacked by radicals who were trying to slow down people's access to the airport from Kabul, from where the eviction flights of both US planes and other coalition countries depart.
The victim was apparently at an insurgent inspection post when he was beaten up.
In the pictures, the foreigner is seen with blood running down your face and falling on his shirt.
When the victim tries to explain how he tried to get to the airfield without success, his words are interrupted by shots from an AK-47.
Where is the man and in what conditions, is unknown at the time.
The Australian is one of thousands of people seeking to leave the country after the Taliban seized several cities and retaken power about two weeks ago.
Zabihullah Mujahid, a spokesman for the Taliban, said at a press conference on Tuesday that they were not supposed to prevent foreigners from leaving the country.
Taliban seek to ban Afghans from airport
In the case of the Afghans, he indicated that they are not allowed to go to the airport and leave the country.
Biden won't extend Aug. 31 date for end of evacuations
The expressions of the spokesman for the Islamic extremists came at the time that the Biden Administration reported that it will keep the date of August 31 as the limit to complete the evictions in the Asian country.
President Joe Biden confirmed on Tuesday to his G7 partners, the European Union (EU), NATO and the UN that the US is in the process of completing its withdrawal from Afghanistan for the aforementioned day.
The Taliban had rejected the possibility of US and other troops remaining in Afghanistan after that date. Biden warned that meeting the deadline relies heavily on the Taliban and their willingness to cooperate.
On the Taliban's ban on locals leaving the country, White House spokeswoman Jen Psaki said the US government hopes that those who are eligible to be evacuated from Afghanistan will be able to reach the Kabul airport.
The White House reported that this Tuesday 19,000 people were evacuated from Hamid Karzai International Airport, bringing the number of evicted to 82,300 since the process began on August 14.
In the case of the United States, the country has helped the exit of 70,700 people since August 14, according to the president.
In the last hours, they took off from Afghanistan 42 US military aircraft and 48 coalition flights, according to the Reuters report.
It may interest you: