With the arrival of a new year, broadcasters are preparing to continue surprising the Latino audience in the United States with new programming offerings. Univision and Telemundo come with everything in 2022 and here we present some of the projects that are already in production.
Madre (Mother)
Univision begins the year with the premiere of the Turkish soap opera "Madre". Serials from Turkey have been very successful on the Hispanic network such as "Amor Eterno" and "La Hija del Embajador". Beginning on January 11 at 10 pm/9c, the endearing story of "Madre" hits Univision screens to steal the hearts of the audience.
"Mother" revolves around Zeynep (Cansu Dere), a young substitute teacher who, upon learning that one of her seven-year-old pupils, Melek (Beren Gökyıldız), is suffering from mistreatment by her family and is abandoned, she decides to take her away and start a new life with her, becoming her new mother.
Diario de un Gigoló (Diary of a Gigolo)
Telemundo also starts 2022 with a premiere and its new title is "Diario de un Gigoló". The miniseries consists of 10 chapters and was recorded in Argentina. Jesus Castro, Adriana Barraza, Fabiola Campomanes and Eugenia Tobal are the main actors in this production that will set the nights of Latin primetime on fire.
"Diario de un Gigolo" is a seductive miniseries that tells the story of Emanuel (Castro), a companion who leads a life of luxury and freedom. After surviving a childhood of violence and poverty, Emanuel forges a bond with Minou (Barraza), a businesswoman who takes him under her wing and helps him become a sought-after escort.
Soltero con Hijas (Single with Daughters)
Another of the titles that Univision already promotes is "Soltero con Hijas", starring Gabriel Soto and Vanessa Guzman. The comedy is a production of Juan Osorio that has been very successful with soap operas such as "Mi Corazón Es Tuyo", "Una Familia Con Suerte" and "Mi Marido Tiene Familia".
"Soltero con Hijas" ("Bachelor with Daughters") revolves around Nicolás and Victoria, who love and hate each other at the same time. Life surprises them and they end up forming a beautiful, funny and peculiar family with Nicolás's three orphan nieces: Camila, Alexa and Sofi. Nicolás is the public relations manager of a prestigious hotel in Acapulco who lives without worries and, in fact, does not believe in love or marriage.
However, a tragic accident leaves him in charge of his three nieces. Victoria Robles is the polar opposite and wants to have a family and be a mother. However, she receives a devastating diagnosis that prevents her from conceiving, which causes her great sorrow that deepens when Mauricio, whom she is about to marry, cancels the wedding on the eve.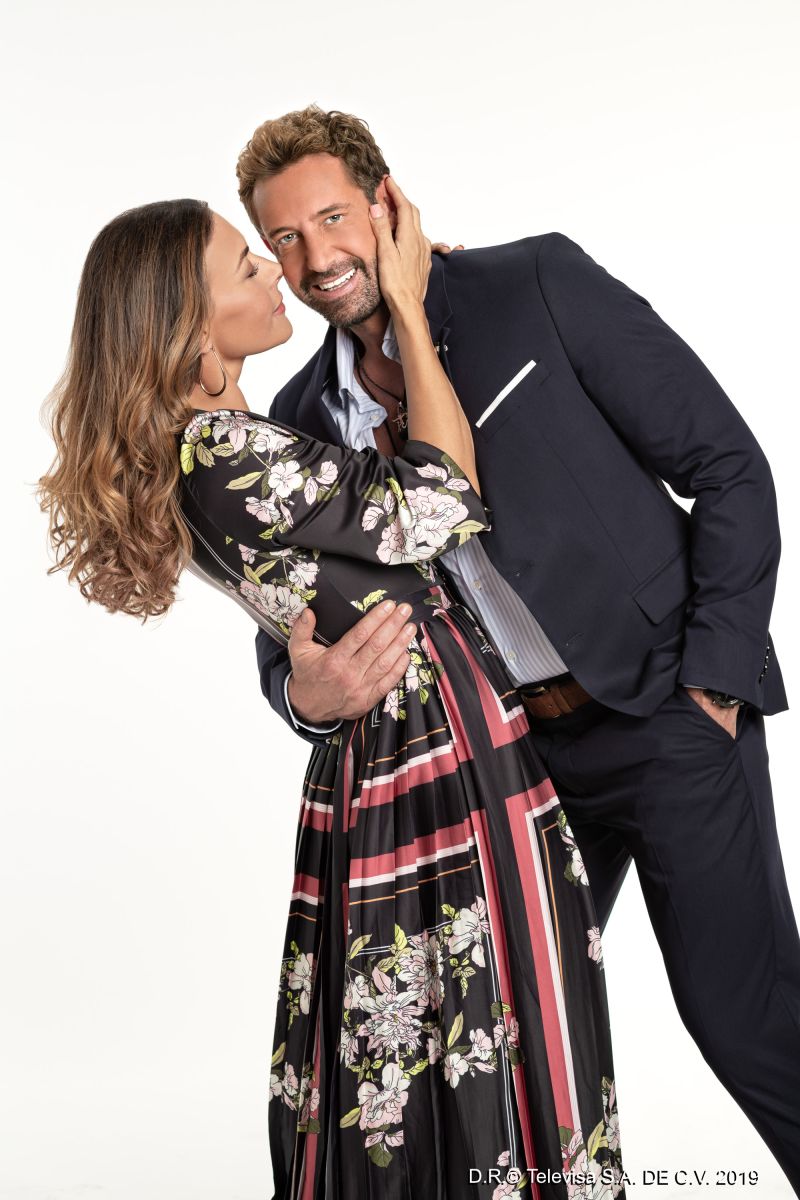 Pasión de Gavilanes II
One of the most anticipated titles by Telemundo fans is the sequel to "Pasión de Gavilanes". The Hispanic network managed to reunite the original cast to give continuity to this exciting story 20 years later.
"Pasión de Gavilanes 2" takes up the story 20 years later, the hawks will be forced to face new challenges that threaten their family. A tragic crime involving the death of a teacher shakes the family as evidence points to the children of one of the couples as possible culprits, unleashing a series of heartbreaking events that, once again, will put their love and loyalty to the test.
The cast of the soap opera includes Danna Garcia, Mario Cimarro, Juan Alfonso Baptista, Natasha klauss and Paola Rey and the special participation of Michel Brown. They also rejoin Zharick Leon, Kristina lilley, Carmenza Gonzalez and Tatiana Jauregui.
The new season will be joined by Sergio Goyri, Bernardo Flores, Sebastián Osorio, Juan Manuel Restrepo, Camila Rojas, Alejandro López, Yare Santana, Jerónimo Cantillo, Germán Quintero, Constanza Hernández, Ángel de Miguel, Boris Schoemann, Jacobo Montalvo, Jhonatan Bedoya, Sebastián Vega, Valeria Caicedo, Katherine Porto and Álvaro García.
Mi Fortuna Es Amarte (My fortune is loving you)
One of the Televisa productions that is currently having great success in Mexico is "Mi Fortuna Es Amarte", starring Susana Gonzalez and David Zepeda. The telenovela is still in the middle of filming and would be the last participation of Carmen Salinas in melodramas before her passing. The actress was in the middle of filming when she died and left her character unfinished.
Carmen Salinas played the character of Doña Magos, the grandmother of "Chente" (Zepeda), "Juanga" (Ramsés Alemón) and Pepe Pepe. She is the matriarch of the Ramírez brothers, a widow for several years, a bravado and fair woman; she is loving and warm. He must overcome the sadness of losing his daughter and son-in-law, to give encouragement and nurture to his grandchildren.
The cast of the telenovela also includes Chantal Andere, Sergio Sendel, Omar Fierro, Luis Felipe Tovar, Carlos de la Mota, Michelle Gonzalez, Ana Bertha Espín, Lisset, Luz Elena González, Michelle Vieth, Adriana Fonseca, among others.
Because Carmen could not finish her participation in "Mi Fortuna Es Amarte", María Rojo is the one who will give continuity.
Los Ricos También Lloran (2022) (The Rich Also Cry)
Univision is already in the middle of the recordings of the new version of "Los Ricos También Lloran" with Claudia Martin and Sebastian Rulli. This classic story takes up the title of the version they starred in Veronica Castro and Rogelio Guerra. But in addition, it will also include references to "María la del Barrio", a telenovela that was also inspired by the same story.
"Los Ricos También Lloran" tells the story of Mariana, a humble and brave young woman who, after being left alone and helpless, arrives at the life of Don Alberto Salvatierra by destiny, played by Guillermo Garcia Cantu, a business magnate and one of the wealthiest and most powerful men in the country.
It is there where Mariana (Martin) will meet Luis Alberto Salvatierra (Rulli), one of the most sought-after singles, who lives his own pain and who, seduced by Mariana's charisma, beauty and authenticity, will find the true and most honest love . A romance alien to socioeconomic levels, social prejudices and listed as one of the most iconic of all time, but marked by tragedy, intrigue, jealousy, lies and even death.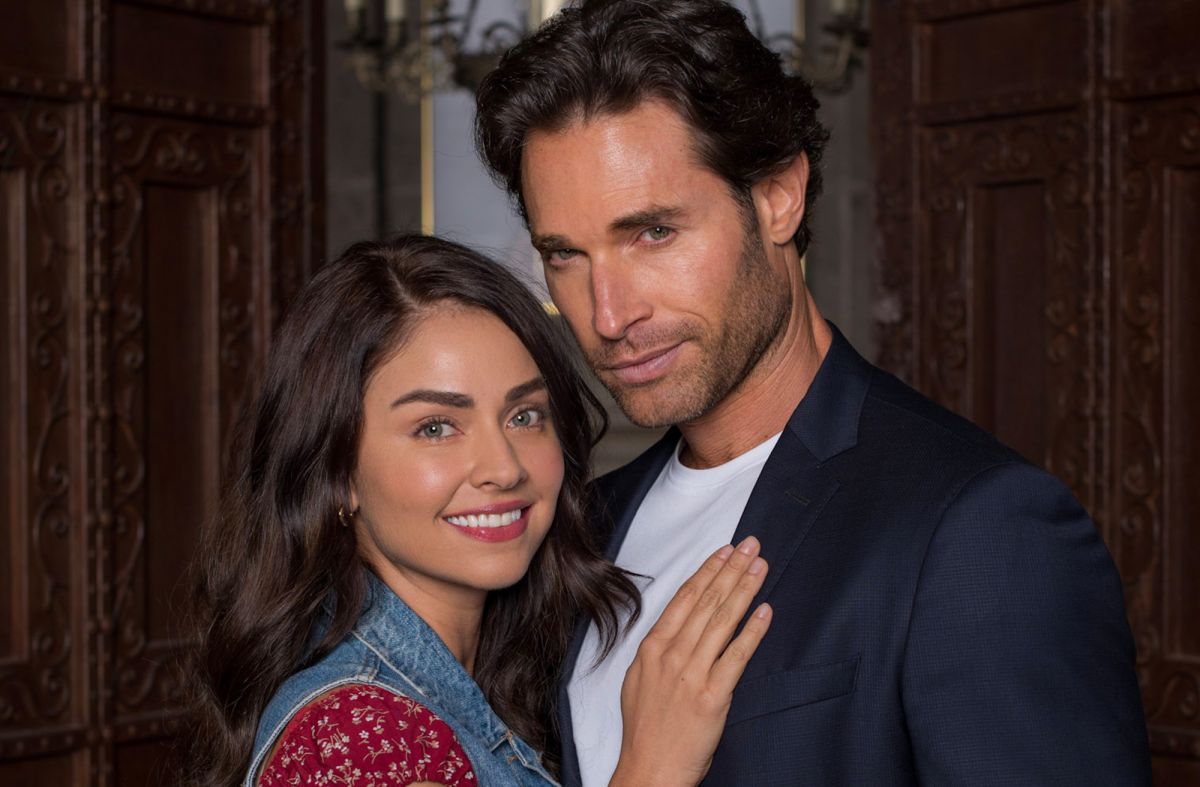 La Mujer de mi Vida (The woman of my life)
Telemundo records in its studios a new melodrama called "La Mujer de mi Vida" and it has a multi-star cast. The new production of the Hispanic network includes stars such as Ivan Sanchez, Angelica Celaya, Mauritius Islands, Catherine Siachoque, Patricia Reyes Spindola, Litzy, Norkys Batista, David ostrosky, Rodrigo Murray, between many more.
"La Mujer de mi Vida" focuses on Ricardo Oribe (Sánchez), a physically unattractive man but a successful businessman, dedicated to his family and in love with his beautiful wife Daniela (Celaya), a young aspiring actress. Ricardo's life takes a turn when his best friend Emilio (Islas) betrays him and tries to kill him to take over his company and the family he never had. Despite the fact that his family and friends give him up for dead; Ricardo is still alive, but suffers from amnesia.
After 15 years, Ricardo goes through several physical changes and regains his memory. Willing to recover everything that belongs to him, he assumes a new identity as Pablo Silva to avoid falling into the hands of the authorities for the bad move that Emilio planned. Determined to win back the love of his life, he returns to reconnect with his wife, children and friends without being recognized. However, you must be careful because if you discover who he is, he could ruin your life and that of yours.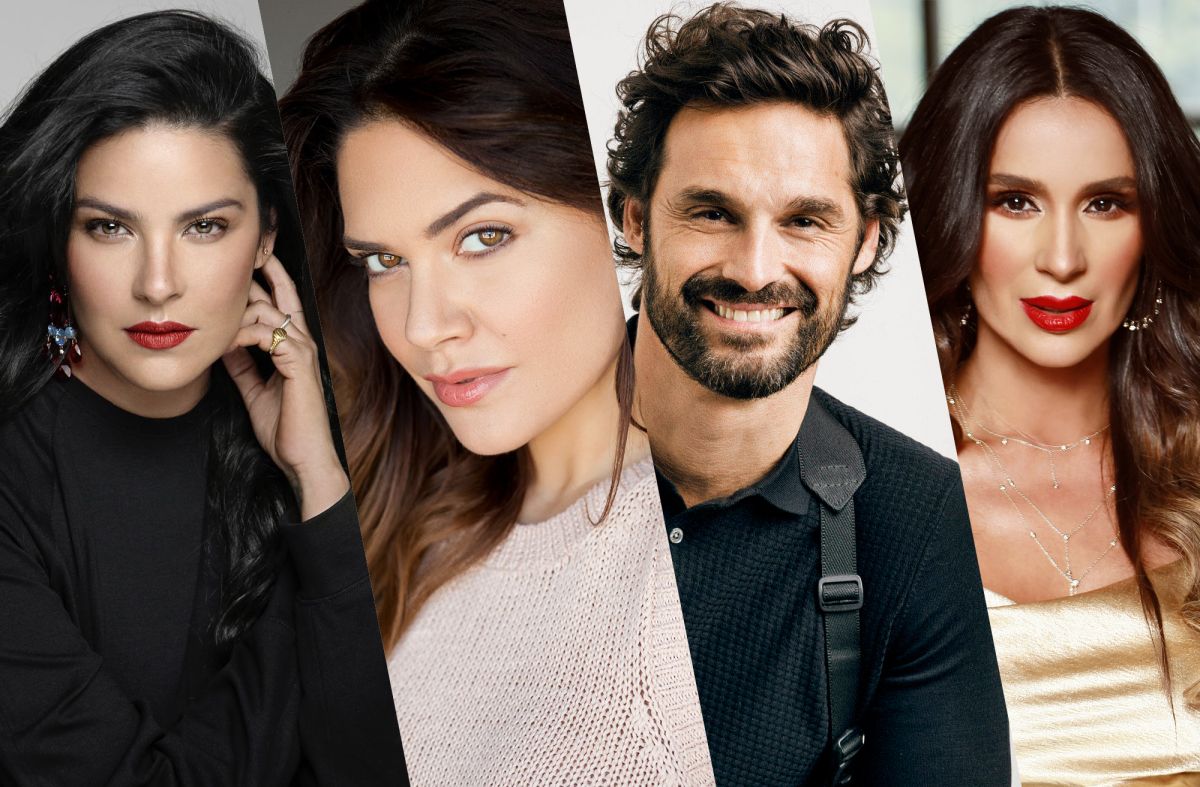 La Reina del Sur 3 (The Queen of the South 3)
Kate del Castillo will return in 2022 with a new season of "La Reina del Sur" on Telemundo. The third season of the narcoserie follows the life of Teresa Mendoza and picks up four years after the US authorities convicted her of the murders of three anti-drug agents.
Living behind bars in a maximum security prison and stripped of her freedom, Teresa is once again separated from her beloved daughter, Sofía. After devising a highly sophisticated escape plan, Teresa's old friends Oleg and Jonathan boldly drag her out of prison to Mexico where she meets President Epifanio Vargas.
In a world motivated by alliances and secret deals, Teresa agrees to embark on her most dangerous mission yet, one that takes her across Latin America in fervent hope that she can say goodbye to her life as a fugitive and finally reunite with Sofia.
Keep reading
• Pantaya beats Univision with 'Madre'
• New trailer for 'Diario de un Gigoló' defines Telemundo's miniseries cast