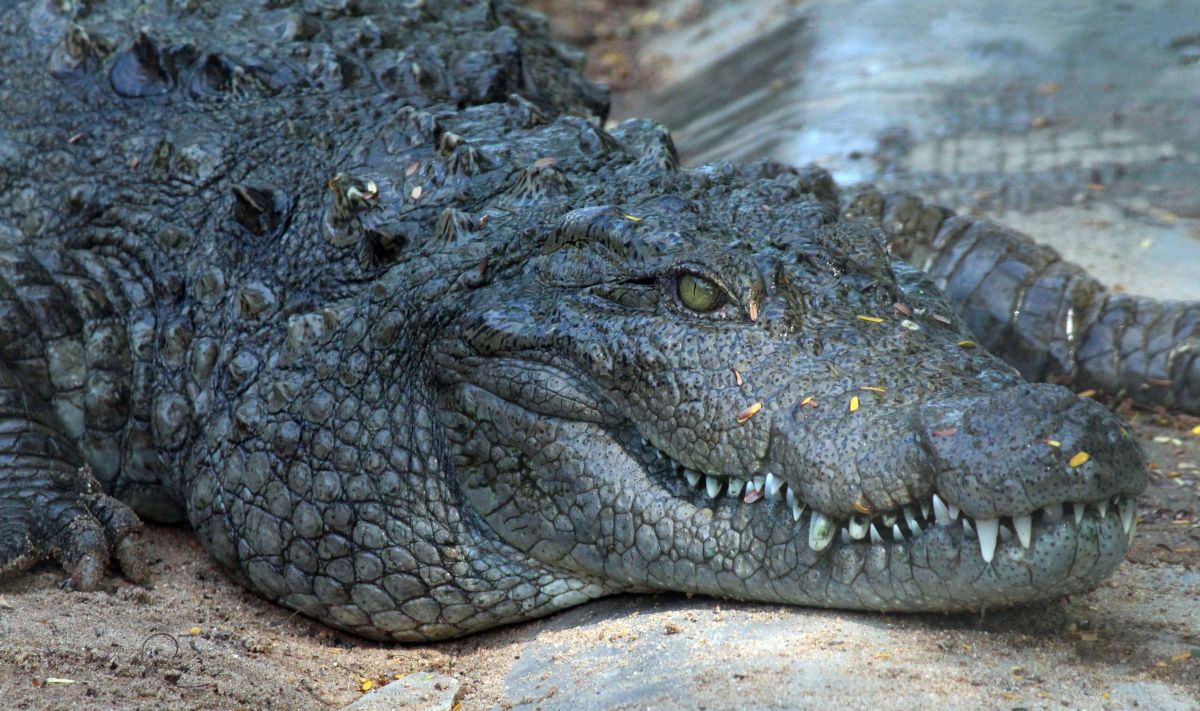 A children's birthday party at a reptile center turned into a nightmare when a crocodile attacked three people, in front of several children.
The incident occurred on August 14 at the "Scales and Tails" Zoo in West Valley City, Utah. The unusual video captured by visitor Theresa Wiseman shows an employee trying to guide the crocodile back to the water tank after it jumped onto the platform.
The unidentified employee gave an order to the reptile when suddenly He grabbed her hand with his long jaws and began to pull her toward the tank. Without hesitation, fellow visitor Donnie Wiseman, Theresa's husband, jumped into the water to free the instructor's hand, with the help of another man, he reported. ABC News.
According to a post on the reptile center's Facebook page, another guest who had nursing experience provided medical assistance to the employee, who was later taken to the hospital, undergoing unspecified surgery and reported in stable condition.
Shane Richins, owner of the family's private zoo, said in an interview Monday that the employee was opening the enclosure to feed the alligator as usual, but this time the reptile "got a little more aggressive."
He added that the center typically has a strict policy of having a second handler nearby when employees are working with the animals, but that has not been enforced in recent years if the worker does not plan to enter the compound, the Associated Press reported.
Audience member at reptile show describes how he jumped on alligator to help trainer who was bitten https://t.co/SRBW8NiiHB via @DeseretNews This man is definitely a hero, he saved the zoo handler 's hand and life !!!

– Terrie Stinson (@tceero) August 18, 2021
λ