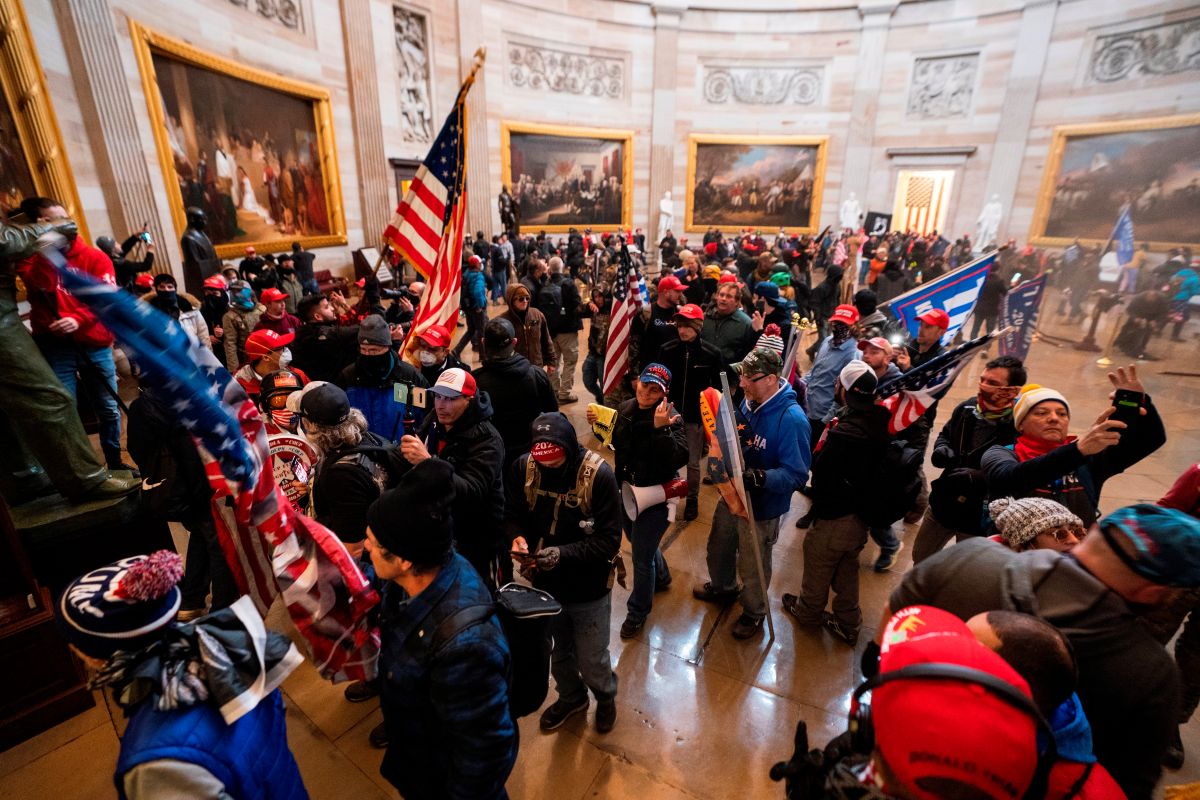 Photo: JIM LO SCALZO / EFE
The extremist rhetoric online that US authorities are observing is similar to the accumulation of those messages before the January 6 attack on the US Capitol, with increasing calls for violence linked to conspiracy theories and false narratives, he said. National Security Intelligence Chief John Cohen in an interview with CNN.
There have been comments online such as "the system is broken," "taking action in your own hands," and "pulling out the gallows," Cohen said, offering examples of what he observed and commenting on his resemblance to acts of domestic terrorism like those seen during the assault on the Capitol on January 6.
While conspiracy theories vary, there have been an ongoing narrative centered on the false premise that the presidential election was illegitimate, Cohen said. That narrative is combined with an increase in calls for violence within the United States to rectify the situation.
Your comments occur when the Department of Homeland Security issued a new national terrorism bulletin warning the public of increasingly complex and volatile threats, just days after DHS alerted state and local authorities to an increase in calls for online violence linked to election-related conspiracy theories.
"It's very similar to what we saw before January 6," said Cohen, the senior official in the DHS Office of Intelligence and Analysis. It is about changing the official result of the November elections.
More terrorist threats
The latest newsletter of the National Counseling System on Terrorism, published on Friday, highlighted the potential for violence around the 20th anniversary of the September 11 attacks, as well as the upcoming religious festivals.
Terrorism bulletins allow DHS to provide the American public with an understanding of current threats and replace the post-9/11 color-coded terrorism warnings.
There is a diverse set of potential threats, according to the new bulletin, even national terrorists and those inspired or motivated by foreign terrorists. "These actors are increasingly exploiting online forums to influence and spread violent extremist narratives and promote violent activity," it reads.
The threats are compounded by the impacts of the coronavirus pandemic, the bulletin says, including "complaints about public health safety measures and perceived government restrictions."
According to the bulletin, the reopening of institutions, including schools, as well as various dates of religious significance in the coming months "could also provide greater opportunities for violence."
Law enforcement agencies have raised concerns that the broader exchange of false narratives and conspiracy theories gain traction in conventional settings, resulting in violence, according to the bulletin.