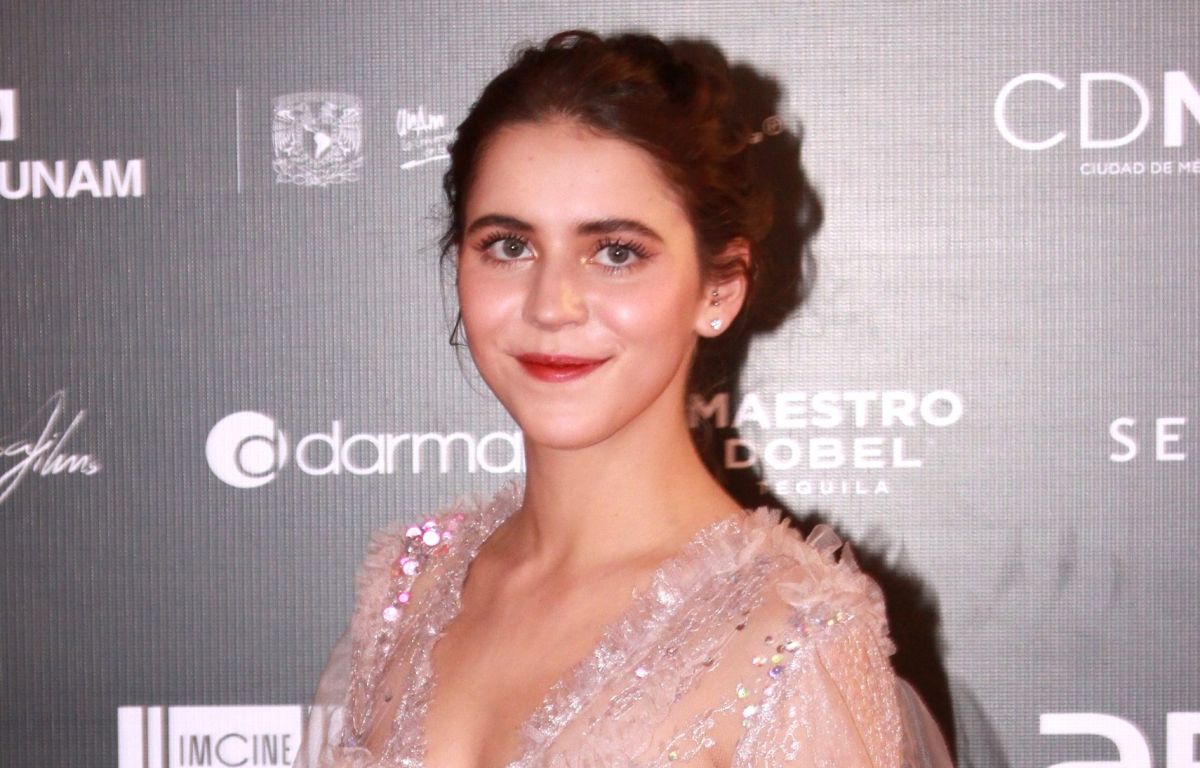 The younger sister of Camila sodi, Tessa Ia, has established herself as one of the most beloved youth artists on social networks, especially by female audiences, due to the fact that on more than one occasion she has proclaimed herself as a faithful activist for women's rights.
In this sense, the protagonist of the series "Desenfrenadas" in Netflix and from the series of Amazon Prime Video "Grossly nothing", has caused a stir on social networks on more than one occasion because she is not afraid to show herself as a real woman beyond what is seen in front of the reflectors.
Camila Sodi's half-sister has also established herself as a prominent activist for various causes, including for the LGBTTTIQ + community, especially on platforms such as Instagram, where she has more than 512,000 followers.
Through her photographs, stories, and videos, the also protagonist of "After Lucía" with which she won the Ariel award for Best Actress, has shown that she is spontaneous, authentic, and that she is not afraid to show herself as she is on social networks .
That is why on more than one occasion she has shared images where she appears kissing her friends, this especially since she was in the series "Desenfrenadas", where the actress has a character who develops a romance with another woman.
Despite the fact that on several occasions she has shown that these photographs are only of affection with her closest friends, the truth is that her last photo on Instagram seems to tell something more, this because Tessa Ía, daughter of Nailea Norvind and Fernando González Parra, appears kissing a famous Mexican singer and songwriter.
It is about Marian Ruzzi, better known simply as Ruzzi, a Mexican singer and songwriter who has several musical duets, one of the most recent along with Ximena Sariñana.
The composer who also worked with the band Zoe, is originally from Chihuahua, and although she has confessed that she had a limited childhood because she grew up under Catholic ideologies, the truth is that she has accepted that she likes women, this according to what he said in an interview with "Indie Rocks" magazine.
In the photograph published through Tessa's Instagram, both singers are seen kissing on the mouth while wearing face masks, and despite the fact that they have not officially confirmed if they have a relationship, the truth is that through this image they are they see several comments where they congratulate both singers for being together.
Some of the comments that are read celebrating the love of the famous are from the actress Coty Camacho, the singer known as Pambo, The Witch of Texcoco and the famous Javiera Mena, in addition to the fact that Ruzzi herself commented "I love you."