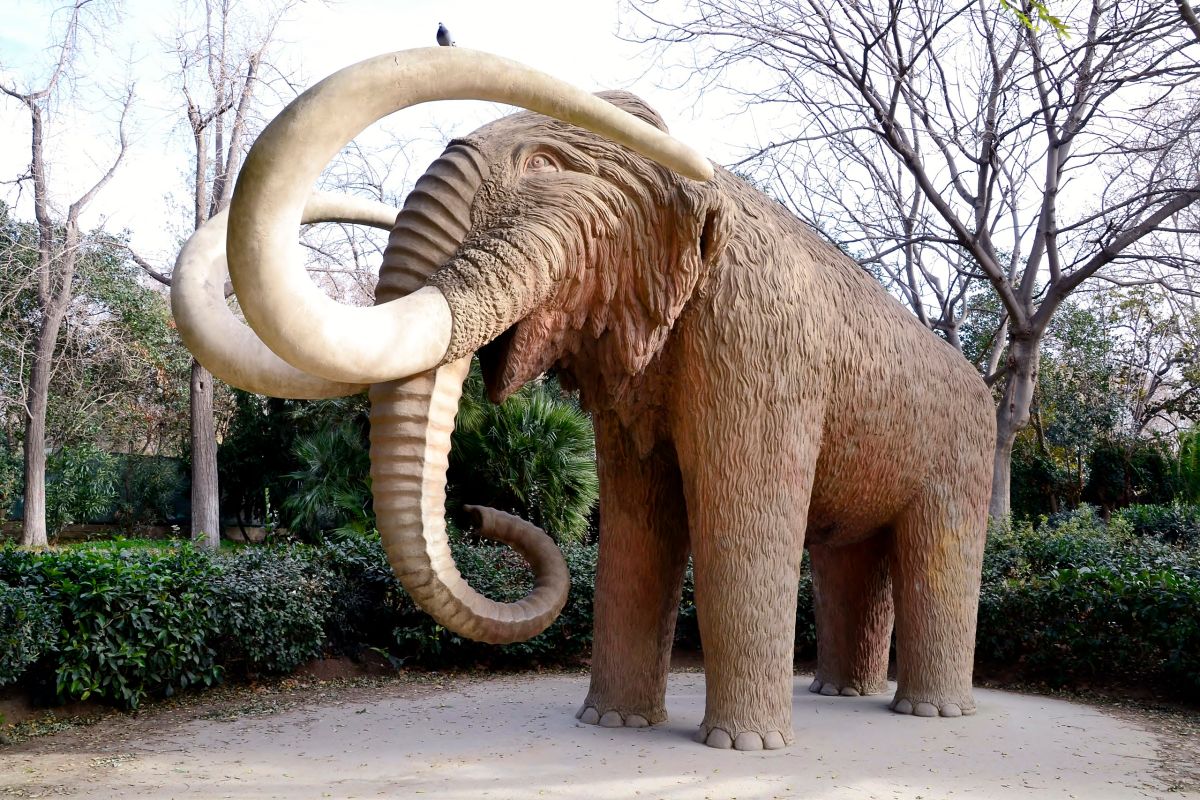 Photo: Yeagov / Wikimedia Commons
Ben Lamm, an entrepreneur from Dallas, could be facing one of his greatest challenges, defying scientific logic with the intention of bring back extinct woolly mammoths to the arctic tundra.
To make this dream come true, Lamm created a company dedicated to genetics and life sciences that he baptized with the name of Colossal, starting from a capital base of $ 15 million that will allow you to find genetic technology in search of creating a de-extinction model to restore degraded ecosystems.
This company will sponsor studies of Church's laboratory, in the Harvard Medical School to make possible an agreement to create a hybrid of mammoth and elephant genetically engineered to survive arctic temperatures.
"Never before has humanity been able to take advantage of this technology to rebuild ecosystems, heal our Earth and preserve its future with the repopulation of extinct animals"Lamm said.
The company seeks to use the CRISPR, which is a gene editing technology that can change the genes of Asian elephants, which is the closest relative of the extinct woolly mammoth. Scientists have already identified more than 60 genes needed to make creation possible.
Lamm argued that after creating embryos with the features of the woolly mammoth, the company will have to decide where to cultivate them, whether in an elephant, or in an artificial matrix, and estimates that it will be able to see the first offspring in four or six years. CNN.
These animals will not be the same as the mammoths that became extinct 10,000 years ago; however, they will have characteristics that allowed the woolly mammoth to grow in the arctic tundra, with thick layers of fat and thick fur that would help it survive.
The Colossal company has a first-rate work team in the matter, made up of strong investors, where the investor stands out Thomas Tuff; Jeff Wilke, former CEO of Amazon's Worldwide Consumer Business and Winklevoss Capital, a company led by Tyler and Cameron Winklevoss, known for the legal fight against Mark Zuckerberg for the original idea of ​​Facebook, said Dallas News.
The equipment, species recovery and genetic rescue departments are in Dallas, city where Ben Lamm was born, and the core software is located in Austin, Texas.
Lamm stressed that this project represents a new wave of conscientious breakthrough conservation., which aims to combat climate change and the loss of biodiversity.
Meanwhile, faced with this controversial project, Colossal co-founders claimed to have consulted bioethicists so that the work benefits the environment.
"I believe that every time you invent a new technology or advance humanity, you will find resistance "Lamm said. "We are focusing not only on science; we want humanity to join us in this adventure ", he sentenced.
You may also like:
How the genetic footprint of Neanderthals influences our daily lives
Thousands of genetically modified mosquitoes have already begun to be released in the Florida Keys
Why Florida will release 750 million genetically modified mosquitoes