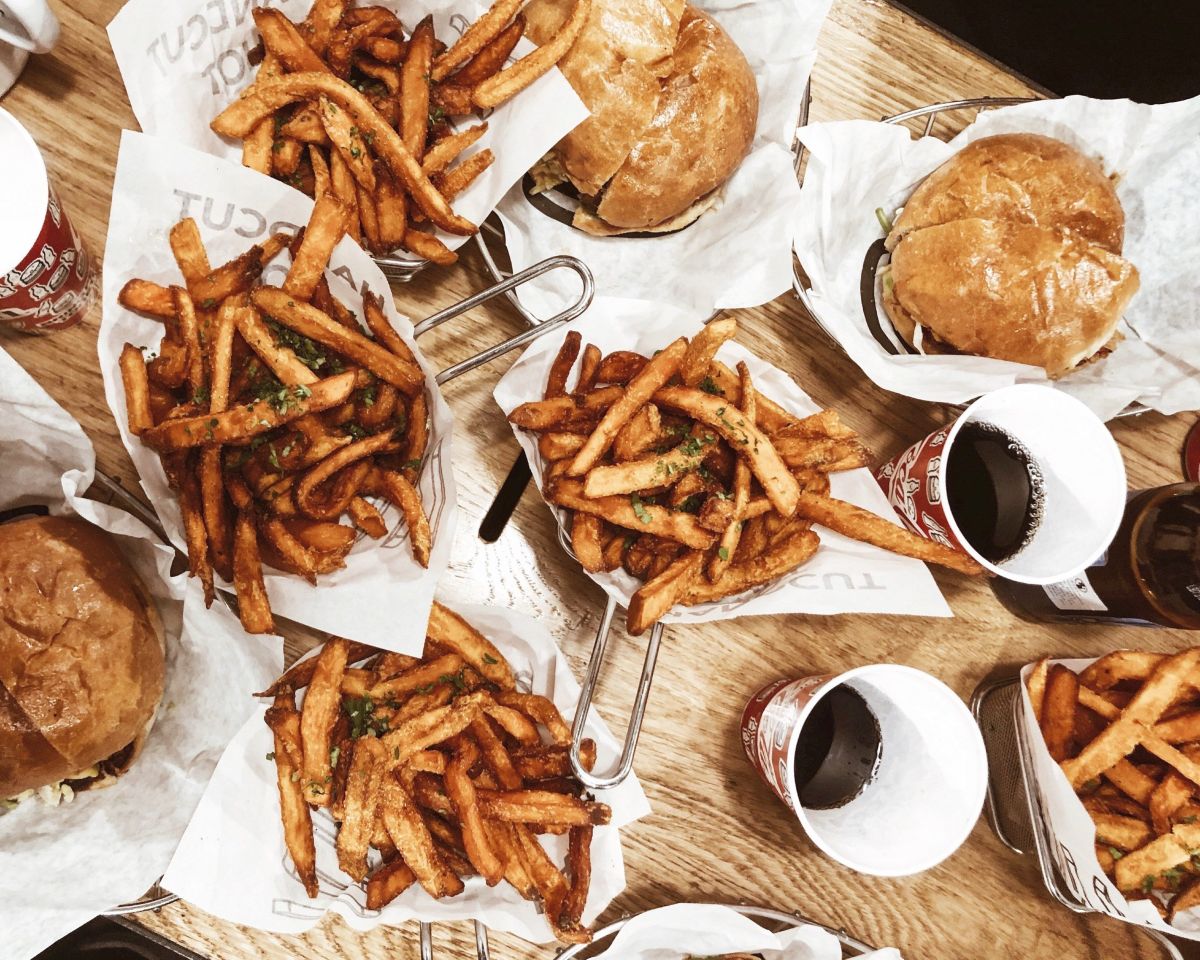 Photo: Photo by Vincent Rivaud from Pexels / Pexels
For many restaurants around the world, surviving the pandemic was not an easy thing and even many projects had to close their doors. Paradoxically, some iconic fast food outlets they found a way to turn around the complicated situation and prosper in the most adverse circumstances. Although the road has not been easy and it is undeniable to say that they faced numerous problems such as: staff turnover, sales and some problems with the main suppliers, several fast-food and fast-casual chains have made it through the challenging era and they have emerged stronger than ever.
1. Chipotle
Chipotle is probably the most iconic Tex-Mex-style fast food project loved by consumers. In addition there are many good things to say, in principle Chipotle was one of the first fast-food chains to increase workers' wages in a very public way. Which brought a lot of fortune, as the increased operating cost eventually translated into higher total revenue for customers The best? Rising prices haven't stopped diners from turning to the burrito capital. During the pandemic, Chipotle was able to thrive thanks to a Quite fluent online ordering system. With annual sales higher than ever and stock prices at an all-time high, Chipotle's dominance today is unrivaled.
2. Texas Roadhouse
Another example of the importance of making smart decisions, Texas Roadhouse is another restaurant that recently raised their pricesIn this case, it was the result of supply problems and without a doubt it served as an interesting strategy since it has not had a public setback in response. By contrast, Roadhouse is enjoying an increase in the average check from diners, who spent an average of 5.5% more during the first quarter of 2021, and the best part is that they have continued with this continued success during the second trimester. According to CFO Tonya Robertson, people are spending more on both food and alcohol, and they have sought to adapt more and more to the needs of their customers: the restaurant has extended its hours in many places to adapt and continue on the list of the favorite fast food restaurants in the United States.
3. Wendy's
A few years ago for many Wendy's was going through a certain decline, which is currently the opposite: Wendy's became the second largest fast food chain in the country in terms of sales, replacing Burger King. Earlier this year, sales grew 13%, an increase that was reflected in some interesting aspects of their communication and creativity, such as the launch of inventive products such as the Jalapeño Popper sandwich and the large $ 5 bags. The chain continues its impressive expansion with a ambitious plan to open 1,200 new restaurants by 2025, 400 of which will be ghost kitchens, home delivery-only locations and travel center locations. In such a way that their dishes will be increasingly accessible and easy to find.
4. Chick-fil-A
Chick-fil-A continues its dominance of fast food and has been classified as # 1 fast food chain on the American Customer Satisfaction Index annual for the seventh year in a row – a very difficult title to earn! The truth is that the chain surpassed Domino's, KFC, Starbucks and Five Guy, for the first place in the hearts of American consumers. All of this of course has been reflected in their profits, since last 2020 each Chick-fil-A restaurant has reported earnings of an average of $ 7 million. Without a doubt the trendiest and growing alternative for fried chicken lovers.
5. The Halal Guys
In its beginnings The Halal Guys, was a simple fast Arab food cart that over time became the favorite of many. Of course, the project transcended and expanded so quickly and successfully that they were ranked in the "Future 50" restaurant business in 2017 and the reason for that was a excessive growth in sales: to be exact 740% in one year. Since then things have been calmer, however in recent years they have been quietly working on various plans heading towards another big growth boost. Last fall, the company introduced a new, much more user-friendly website, and this spring it announced that the chain will grow to 400 locations from the current 87, mainly in the Midwest. The latest we have seen is the redesign of their spaces, in which The Halal Guys showcased their new and improved brick and mortar design, which pays homage to their roots as a food cart.
6. Smashburger
Without a doubt Smashburger is one of the current favorite projects, they came to displace many of the most iconic fast food establishments and the highlight has been their great quality and flavor. Although in the last 3 years they have had 78 stores closed, QSR Magazine still classified Smashburger as one of the 12 top restaurant chains ready to grow in 2021 and beyond. The chain's updated expansion strategy has focused on increasing brand awareness by placing new locations in key high-volume areas, with the aim of attracting new customers. They have also shown great innovations in the menu that has been classified as modern and innovative.
–
It may interest you: