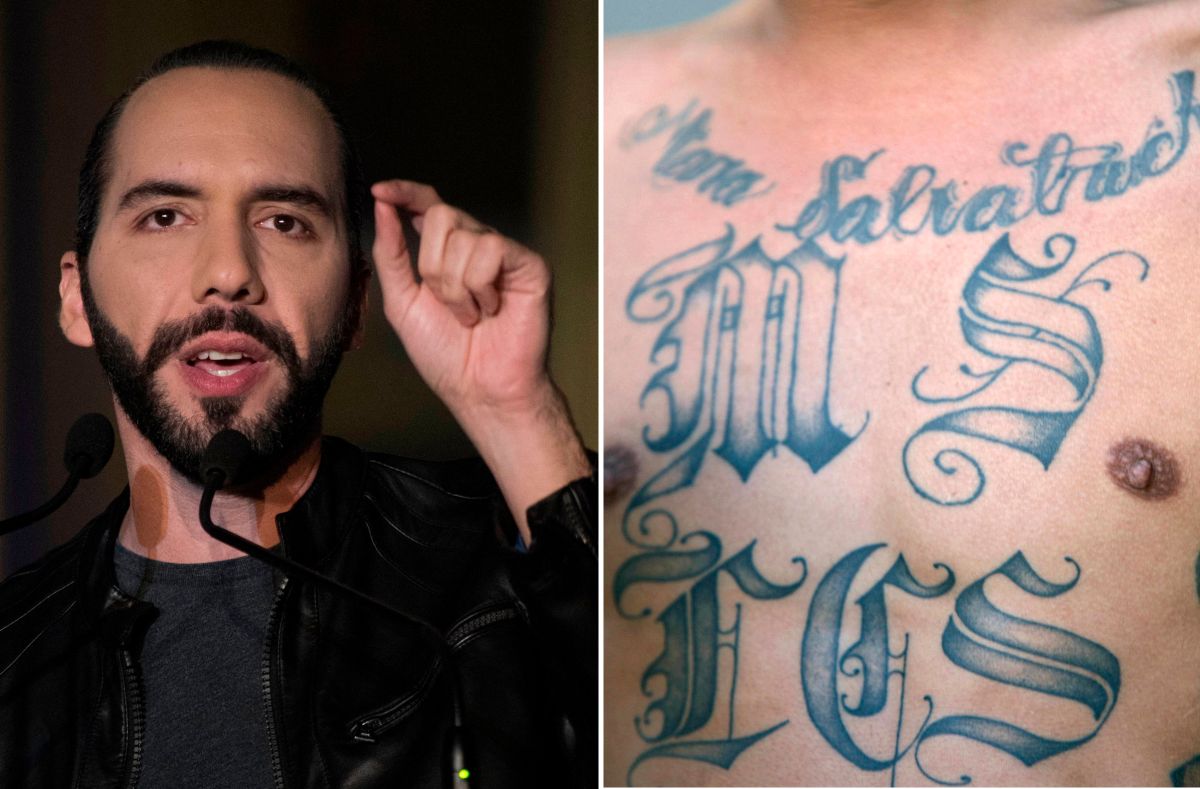 There is a saying that "the end justifies the means." This is how the president of El Salvador took it literally, Nayib bukele, whose government was evidenced by reaching agreements criminal organizations MS-13, Barrio 18 Revolutionaries and Barrio 18 Sureños.
The objective, according to a report by the prestigious portal El Faro, is to maintain "the historic collapse" of murders in the Central American country.
Of course, nothing is free, since in return, the three organizations have their demands: better prison living conditions and benefits for their members in freedom.
"This series of negotiations was documented by the Office of the Attorney General of the Republic through audios, photographs, documents and testimonies.", Indicated the portal. "The prosecutors in charge of the investigation baptized the case as Cathedral, and seized official documents from Penal Centers."
El Faro was the first to reveal the negotiations in September 2020, after the Bukele Administration had been negotiating with MS-13 for a year.
"Until April 2021, the Prosecutor's Office, led by Raúl Melara, carried out a criminal investigation process against several officials of the Bukele Government," it was indicated. "For months, prosecutors tapped phones, did physical surveillance, seized documents, took photographs and interviewed witnesses."
However, on May 1, 2021, the new Legislative Assembly began to be controlled by the ruling party New Ideas and removed the magistrates of the Constitutional Chamber and Attorney General Melara.
"Since that day, The investigation called Cathedral was left in the hands of Rodolfo Delgado, the prosecutor imposed by bukelism, who over the weeks would dismantle the unit that obtained the findings", it is added.
El Faro tried to interview the former prosecutor, but preferred not to comment.
President Bukele has been singled out for his "almost dictatorial" policies, which have led him to have legislative and judicial control.
The journalists of the portal have faced persecution by the government, to the extent that the Inter-American Commission on Human Rights issued a protection order.
President Bukele has not stopped his attacks on the press, as he ordered the departure of the Mexican journalist Daniel Lizárraga, widely recognized, considering that he "could not prove" his career, for which he was denied a work visa.